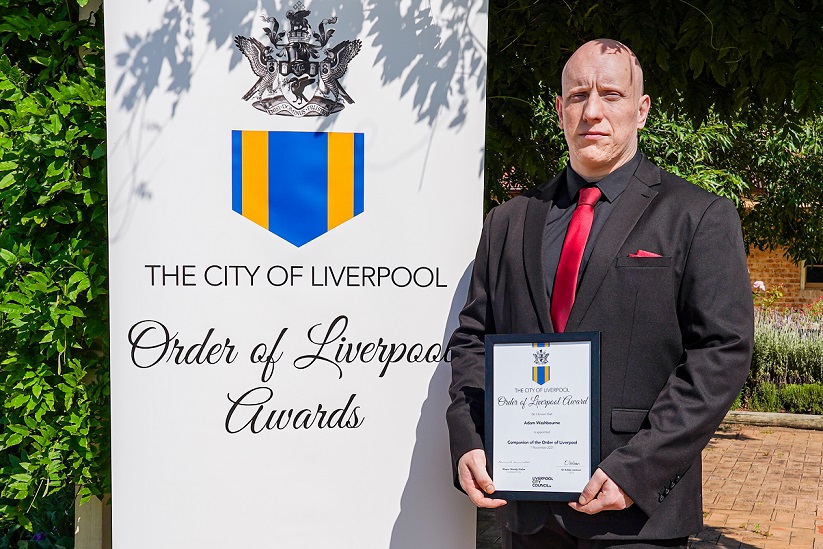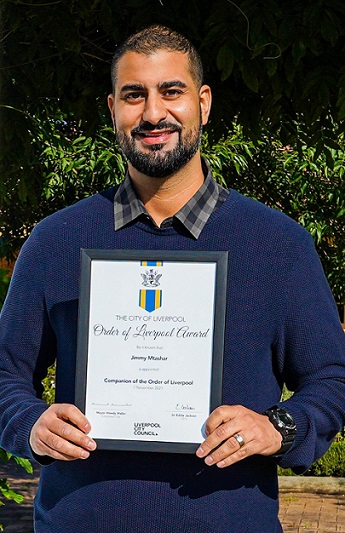 They tackle bullying in schools, improve access and equity for refugees and conserve the environment.
Now Adam Washbourne, Jimmy Mtashar and Tony Felgate are also recipients of the highest honour in the Order of Liverpool awards – Companion.
The trio were among 11 local residents named in the 2021 awards on November 7, the anniversary of the founding of Liverpool by NSW Governor Lachlan Macquarie in 1810.
Adam Washbourne, pictured above, is leading the fight against bullying and child abuse in Liverpool as the founder and president of the not-for-profit charity Fighters Against Child Abuse Australia (FACAA).
He personally counsels and trains survivors at KMA Champion Martial Arts in Liverpool as well as working with youth workers to run anti-bullying programs in local schools.
Mr Washbourne has also helped change several laws by making submissions to legal reform commissions to help child abuse survivors who are trying to get their abusers convicted.
Jimmy Mtashar, pictured at right, has made a significant contribution to the Liverpool community through his endeavours, which include raising awareness of domestic violence as part of White Ribbon Day.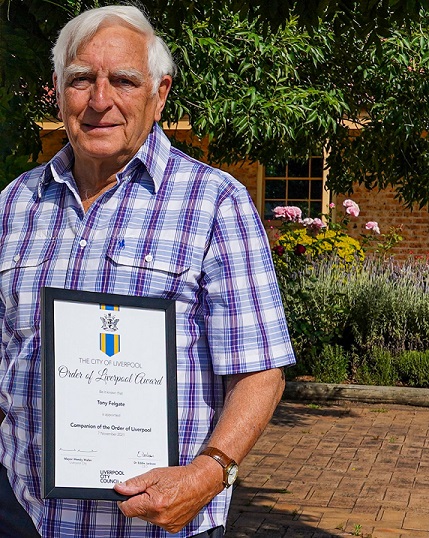 Mr Mtashar has advocated for greater access and equity amongst services in his work with refugee settlement and has organised events as part of Refugee Week and Harmony Day to promote multiculturalism in Liverpool. He has also established a Homework Support Program for vulnerable students to ensure they have adequate support.
Tony Felgate, pictured (right, bottom), is committed to making Liverpool a better place to live through the conservation, restoration and regeneration of the natural environment.
As leader of the Amalfi Park Environment Group, he has devoted more than 18 years to ensuring the park is an attractive site for all who visit and a suitable habitat for native animals.
He dedicates his time to events such as Clean Up Australia Day and community planting days and is also passionate about Liverpool's history and volunteers at Liverpool Regional Museum.
Also named in the 2021 awards (Officer of the Order of Liverpool) were Julie Low, Kathleen Smith, Michael Byrne, Giammarco (Marco) Testa and Joe Cartisano.
Recipients of the Member of the Order of Liverpool award were Phillip Raish, Major Walter Robinson and Armogam Murgan.