Cricket clubs in Macarthur have been successful in securing grants in Round 2 of the NSW ICC T20 World Cup 2020 Cricket Legacy Fund.
Round 2 saw more than $2 million available for new facilities and programs to support the growth of cricket participation with Camden District Cricket Association receiving $2,500 for the Camden District Cricket Association Thunder Girls Cricket League and Campbelltown Westerners Cricket Club receiving $2,500 to grow female participation in Campbelltown.
Member for Camden Peter Sidgreaves congratulated the successful applicants whose projects will improve the quality and quantity of cricketing facilities in our area.
"The NSW Government is ensuring grass roots cricket in regional and suburban areas benefit from NSW hosting games at the women's and men's ICC T20 World Cup tournaments," he said.
"The NSW ICC T20 World Cup 2020 Legacy Fund helps clubs improve local cricket facilities, increase participation and attract major cricket events.
"I congratulate the successful applicants and look forward to seeing the final projects."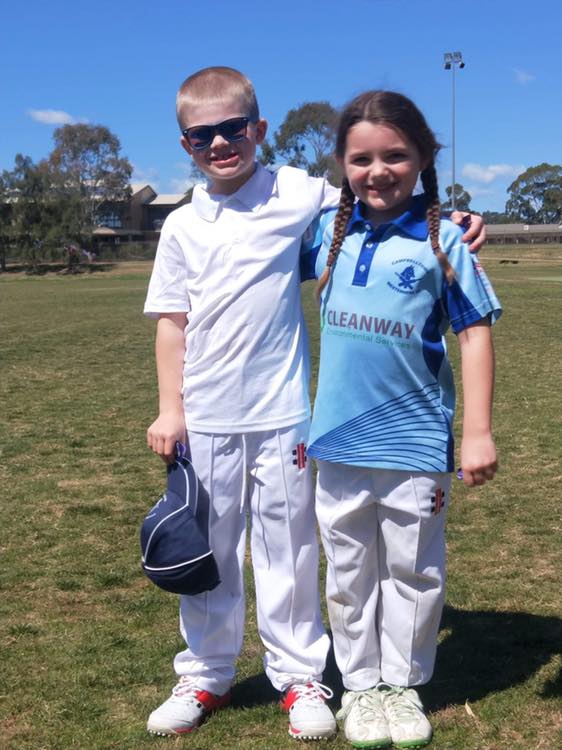 Acting sport minister Geoff Lee said the NSW ICC T20 World Cup 2020 Cricket Legacy Fund was about giving back to local cricket.
"Whether you're a budding junior cricketer or playing your first game, everyone involved in cricket in NSW will benefit from the T20 World Cup 2020," Mr Lee said.
"I have no doubt that in years to come, players in the national side will have used some of these Legacy Fund facilities on their journey to the top."
Cricket NSW chief executive officer Lee Germon said the Legacy Fund supported the growth of cricket in NSW.
"With more girls and boys, women and men, of all ages playing cricket across NSW than ever, the fund supports the growth of the sport while leaving a lifelong legacy for one of the biggest sporting events this decade," Mr Germon said.
The Legacy Fund is part of the NSW Government's successful bid for matches in Sydney at the ICC T20 World Cup 2020 tournaments and will see $6 million invested over three years in new facilities and programs to drive participation.
Sydney is set to host more matches than any other city, securing 14 matches across the men's and women's ICC T20 World Cup tournaments, including the opening celebration at Sydney Showground Stadium featuring Australia.
"I can't wait for the ICC T20 World Cup in NSW next year. Make sure you get your tickets and see the world's best cricketers in action," Mr Lee said.