The $400 million Civic Place development will benefit Liverpool in a number of ways.
None will be as important as creating, finally, a balance between the southern and northern ends of the central business district.
For years activity in the Liverpool CBD has mostly taken place in and around the giant Westfield complex in the north.
It has meant that the southern end has languished as major retailers and financial institutions relocated to the opposite end.
Civic Place, located on the pivotal corner of Scott Street and Macquarie Street, will change all that as a huge number of workers move into it, including Liverpool Council staff.
That's why the official start of work earlier this week was so important for the future of Liverpool, which is slowly but surely beginning to realise its potential as Sydney's third CBD.
Liverpool Mayor Wendy Waller, who joined senior representatives from Built to mark the official start of demolition works, says Civic Place will be a circuit breaker for the town.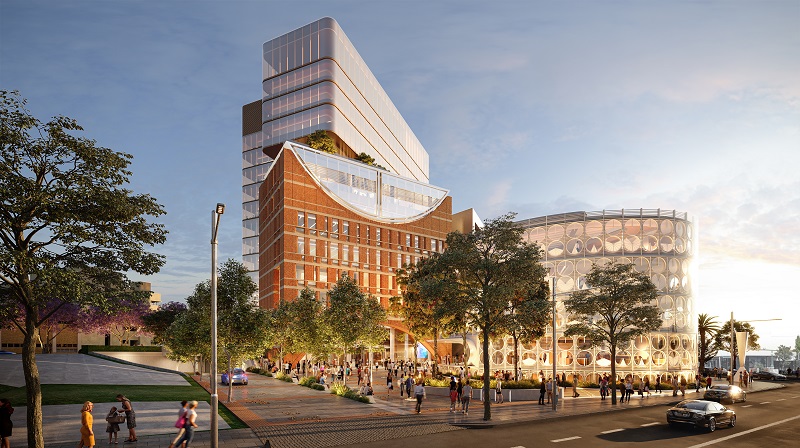 "The mixed-use Liverpool Civic Place development, constructed in partnership between Liverpool City Council and Built, is one of the most significant projects in our city's history," says Cr Waller.
"Liverpool Civic Place will anchor and activate the southern end of the Liverpool city centre, providing new public spaces, community facilities and job opportunities for our growing city.
"The start of demolition works sends a strong message that council is getting on with transforming Liverpool into a vibrant and exciting city to improve liveability and encourage further investment to support jobs and economic growth."
Built managing director Brett Mason said Civic Place, designed by leading Australian architects fjmt, will be one of the most significant urban projects undertaken in Western Sydney in the next few years.
"As both the development and construction partner, we are looking forward to delivering the first phase of this development jointly with Liverpool City Council and to provide world class public space and community facilities to Liverpool and South Western Sydney," he said.
"This project will provide job creation and employment training opportunities.
"We estimate that at the peak of construction we will have 350 workers on site, of which 30 roles will be new construction industry graduates and apprentices."
The state-of-the-art Liverpool Civic Place development is one of numerous council-led projects in the pipeline that will enhance Liverpool's public spaces and investment potential.
Civic Place is part of more than $1 billion worth of major mixed-use developments in the pipeline for the Liverpool city centre, underpinned by council's 2018 rezoning to mixed-use development.
"Council is also paving the way to a greener, more vibrant and active city centre through our 10-year Public Domain Master Plan, which will see more street trees, public art, furniture, and wider footpaths implemented to improve amenity and accessibility while helping foster an 18-hour economy," says Cr Waller.
"Liverpool has emerged as Sydney's third CBD and council is proud to play a part in transforming Liverpool into a city of opportunity."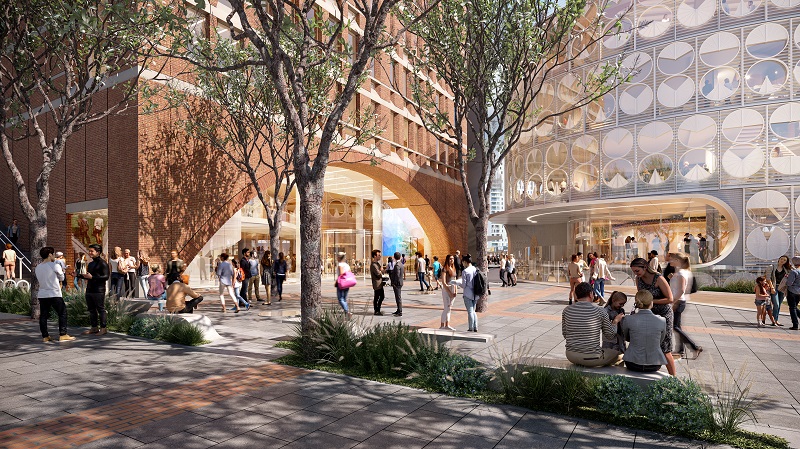 Liverpool Civic Place will be delivered across two stages:
Phase A (Council Works component):
Council offices, Council Chambers and a childcare facility;
A new city library and community hub;
A new Civic Plaza; and
Council and public car parking.
Phase B/C (Developer Works component):
Office space to accommodate a combination of commercial, retail and education spaces; and
A nine-level hotel or student accommodation building.