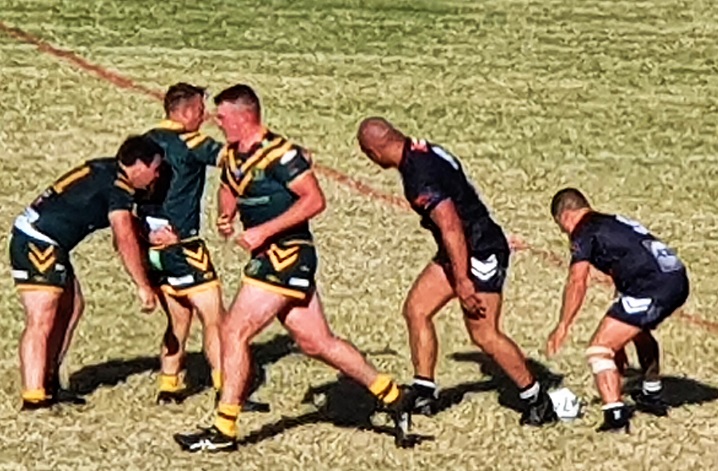 Oakdale recorded their first win of the season with a 58-22 romp over Narellan Jets when the competition resumed following the Anzac Day break.
In other results, Campbelltown City were pipped by Camden 34-30, while Thirlmere Roosters were too strong for competition new boys South West Goannas.
On Sunday, Mittagong held off a determined Picton side in the first Group Six game at Victoria Park since late 2019 to win 28-14.
The Lions had to do it tough though, with the Magpies giving nothing away, as they fought in front of a vocal home crowd for the full 80 minutes.
Mittagong's Jye Frazer bookended the game with tries, his first on six minutes, and the second with the final play of the game.
Frazer caused havoc for the Picton defence all afternoon and the two tries were a nice reward for his efforts.
The Mittagong halves, new recruit Jarrod Boyle and local Nick Eccleston, led the Lions well all day, steering them around the park nicely and setting up their fringe forwards with crisp passing.
One of Mittagong's other new recruits – former NRL and English Super League player Bryson Goodwin, also had a blinder at fullback, while fellow recruits Jeremy Latimore and Mitch Allgood laid the platform up front.
Scoring was at a premium in the first half, with only three tries.
Mittagong led 10-4 at the change, and two tries in four minutes in the second half to Eccleston and hard-working back-rower Adam Jeffrey helped them take control of the game at 22-4.
Picton weren't about to give up the fight however, and tries to Daniel Payne, the impressive young five-eighth, and Bryce Ritchie-Manns, who ended with two, kept the Magpies in the contest, but in the end the visitors were too good.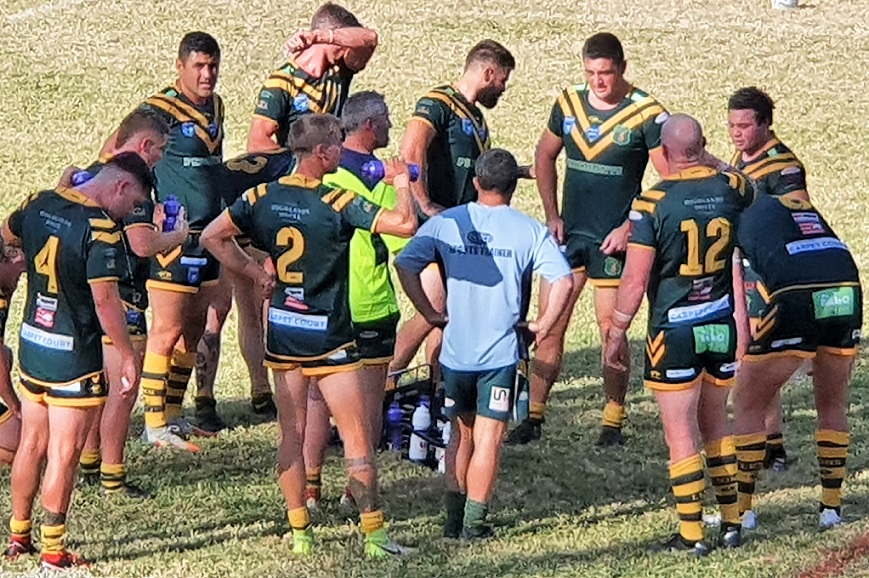 RESULTS ROUND 3 – FIRST GRADE
Oakdale Workers 58 Narellan Jets 22;
Thirlmere Roosters 90 South West Goannas 4;
Picton Magpies 14 Mittagong Lions 28;
Campbelltown City 30 Camden Rams 34.
The Oaks Tigers – bye
RESERVE GRADE
Oakdale 28 Narellan 14;
Thirlmere 38 South West 18;
Picton 6 Mittagong 6;
Campbelltown City 10 Camden 10;
The Oaks Tigers 24 Appin Dogs 18.
UNDER 18
Campbelltown City 24 Camden 4;
Warragamba Wombats 0 Narellan Jets 32;
Thirlmere Roosters 22 Mt Annan Knights 16;
The Oaks Tigers 0 Appin Dogs 24.
Mittagong – bye.
WOMEN'S LEAGUE
Oran Park Chargers 8 Camden Rams 38;
Campbelltown City 32 Narellan 0;
Thirlmere 0 Mittagong 4.
LEAGUE TAG
Oakdale 44 Narellan A 6;
Thirlmere 16 Campbelltown City B 22;
Campbelltown City A 20 Camden 4;
Picton 16 Mittagong 6;
The Oaks 4 Narellan B 18.
THIRD GRADE
Oran Park (Blue) Chargers 14 Appin Dogs 36;
Warragamba 44 Campbelltown City 0;
Oran Park (Green) Chargers 42 Camden Rams 0;
South West Goannas 20 Mt Annan Knights 24;
Picton Magpies 48 Mittagong Lions 6.
NEXT WEEK – ROUND 4 – FIRST GRADE
Narellan v Thirlmere;
Mittagong v South West;
Campbelltown City v The Oaks;
Camden v Picton (all Sunday 2.30pm)