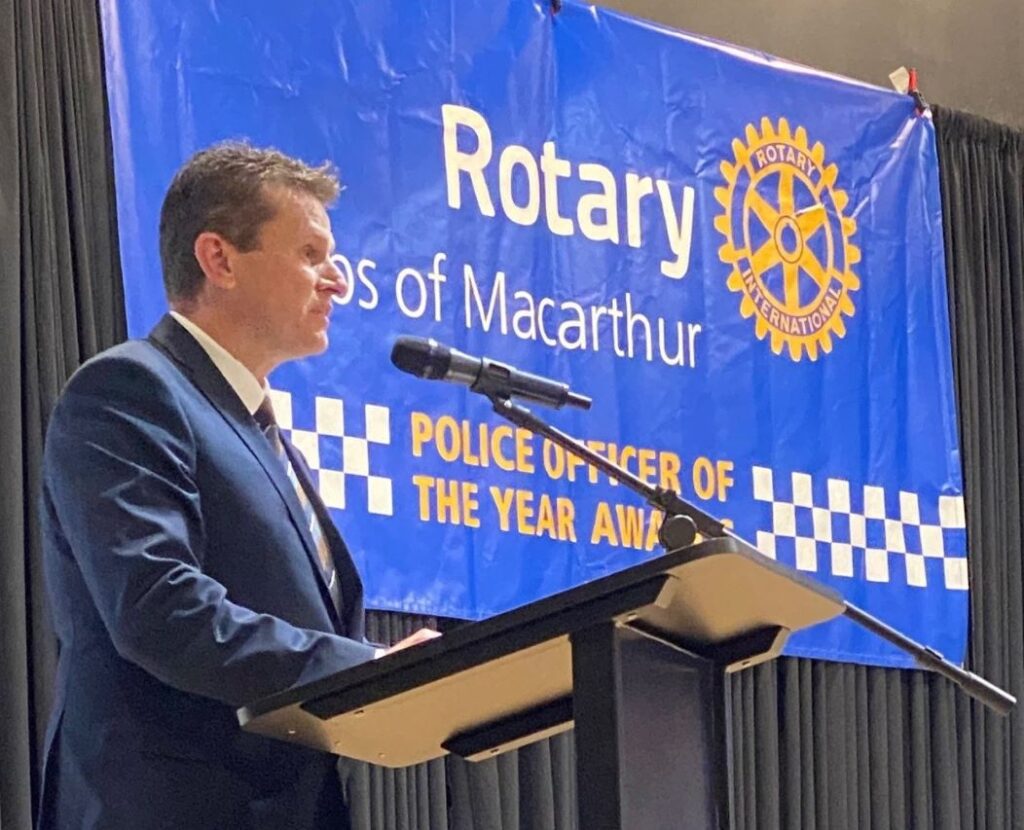 When Julian Griffiths was appointed in charge of the Campbelltown City Police Area Command in January 2020 it meant he was coming home.
Superintendent Griffiths grew up in the Ingleburn area, where he also attended local schools.
It made his appointment even more special, and no doubt that will be something he will touch on when he is the guest speaker at next week's dinner meeting of the Ingleburn business chamber.
Supt Griffiths, pictured above, will also talk about the response of local police to the pandemic, which arrived just as he was starting his new job in the Campbelltown police command.
He is also expected to share crime figures with the chamber, as well as challenges facing police in the local area – and opportunities to be more effective.
But his own career, which started when he joined the NSW Police Force in 1990, is also a fascinating look at how policing has become a more varied profession.
Campbelltown is his fourth posting as commander, having served in similar roles at Sutherland, St George, and Camden police area commands since his promotion to superintendent 10 years ago.
In addition to managing police commands during the past 10 years, he has been in charge of special police operations at events such as New Year's Eve celebrations in the Sydney CBD, Vivid, Olympic welcome home parades and cricket's World Cup.
In among all that was also an operation to ensure the safe return of intermediate radioactive waste from France to the Australian Nuclear Science and Technology Organisation (ANSTO) at Lucas Heights.
In recent years he was also part of emergency management responses to bushfires in Sutherland and Wollondilly areas.
Supt Griffiths will speak at the chamber dinner next Wednesday, October 12, 2022 at Ottimo House, 6.30pm for a 7pm start.
To book your place to hear such a fascinating speaker visit the Ingleburn business chamber website here.