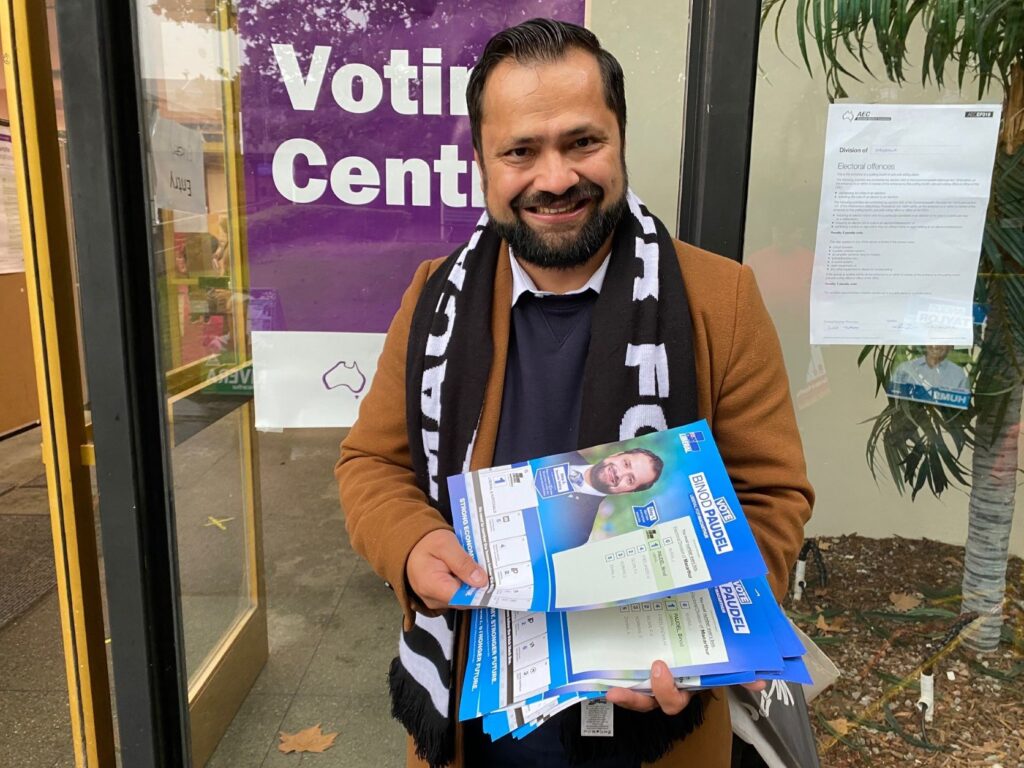 Growing up in Nepal, Binod Paudel once got up to base camp of Mt Everest.
He remembers it well: "It's pretty exciting, you feel the real freshness of the air up there,'' he recalls of the day he was more than 5,000 metres up on the world's most famous mountain.
However, the Liberal Party candidate for the seat of Macarthur tells the South West Voice he probably wouldn't ever try reaching for the summit.
"You have to be very physically fit and need a lot of practice,'' says the 37 year old who lives in Minto with his wife and son.
He says that running for election to the federal parliament requires a different kind of fitness.
"You have to be a people person, you need to raise your hand to serve the community, you need to be available,'' says Mr Paudel.
"And you need to be a good listener – unless you listen, you cannot carry your voice.
"More than anything you need to think locally to best represent the area.''
Mr Paudel, who ran on the Liberal Party ticket for Campbelltown Council on December 4, says he has thoroughly enjoyed the federal election journey so far, including the door knocking.
"I've been to a lot of streets in Macarthur, and in some places I heard people say: we've never seen a politician or a social leader come to our street,'' he said.
"And that motivated me even more to knock on doors to introduce myself.''
Binod Paudel, who is a professional coach/trainer, migrated to Australia almost 15 years ago and he didn't waste much time getting involved in the community after landing on our shores on July 28, 2007; "my birthday,'' he happily exclaims.
This included soccer clubs, Nepalese community activities and becoming a Rotarian with the Campbelltown chapter.
During the pandemic Mr Paudel started helping those doing it tough, especially men who lost their jobs.
"When I was in quarantine after flying back from Nepal to see my parents, I saw how it feels to be isolated, how it feels to be with non-one.
"And I thought, oh my God, there should be someone to help you, someone who could listen to these people in lockdown.
"So I did it myself; I set up online classes during the pandemic and for six hours every day over four months I was listening to people, talking to people, helping them cope.
"I was listening to their problems, sharing stories with them,'' he said.
The Libs are long odd to take Macarthur in 2022, but sometimes miracles do happen, so I ask Mr Paudel if he is ready to pack his bags and go to Canberra on May 22 if things go his way.
"My son, who's eight and a half, when he saw my corflute said to me, Daddy you are going to be in the government; that's good coming from your son.
"So I hope so – I want to be the voice for Macarthur.''