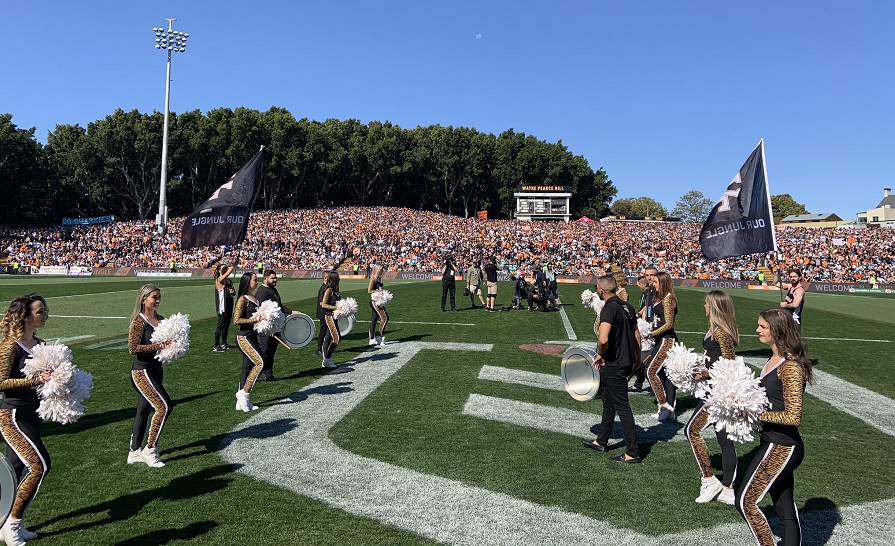 There's a rumour going round that the last fan has finally left Leichhardt Oval after Sunday's match against the Sharks. The fact that it can take hours to leave after a game at the inner city venue seems to have escaped those who indulged in an orgy of praise before, during and after the 25-8 defeat of the Wests Tigers.
I stopped going to Leichhardt Oval years ago because life's too short to waste so many hours trying to get out of the parking areas around the ground.
What's more, anything more than 10,000 people in attendance and you'd miss a quarter of the game if you go and queue up for a hot dog or a beer.
Someone on TV mentioned all these things in passing while spruiking what a wonderful sight it was with the hill full on a sunny Sunday afternoon.
If the Wests Tigers club were run with the aim of making it a Sydney powerhouse, the truth is that Leichhardt would get one game a year, say the heritage round.
Unfortunately, it is not and never has been.
The club is still to make the leap from the merger of two clubs desperate to avoid being kicked out of the NRL to one with a 10 year plan to become the biggest rugby league entity in town.
Three finals series in 20 years tells you all you need to know that this has been a basket case from day one, punctuated with the unexpected triumph of '05 and the successful 2010 and 2011 seasons.
It's always a year to year thing, fingers crossed something good happens to put a smile on the faces of long suffering Wests Tigers fans.
Got news for you Barry and Justin, something good happens only off the back of a visionary long term strategy and lots of hard yakka.
Right now, after Sunday's terrible performance against the Sharks, it looks like the main thing the club has going for it is head coach Michael Maguire.
Wests Tigers should sign him up for life, because without him there this season could have been an epic fail.
Considering the roster he inherited from our former bus driver, Maguire almost got us to the finals, a brilliant performance by any measure.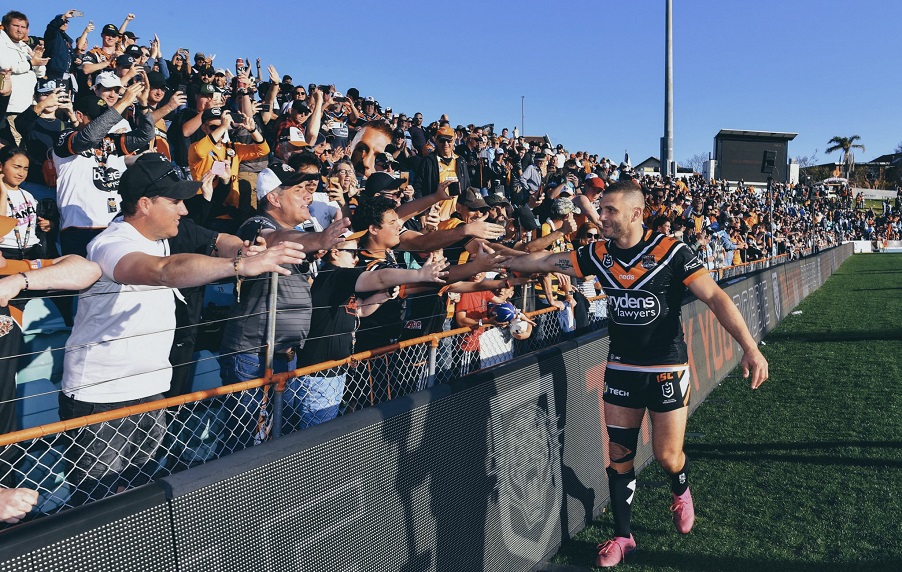 In my opinion he made just mistake this year, and it was to play Robbie Farah on Sunday.
While I don't want to take anything from the Sharks, who were very good and deserved to win, the Wests Tigers looked all at sea.
The focus on Robbie Farah – will he play or won't he – must have been a massive distraction for the players, who are human after all.
But one mistake can be forgiven, especially given his overall performance.
Moving forward, the Wests Tigers could do worse than give Maguire a free hand to run the club in the next few years.
Maybe even let him decide the big one: whether the only way forward is to relocate, lock, stock and barrel, to Macarthur as part of a long term strategy.
In the meantime, let's indulge a little on the Top 5 positives to come out of season 2019 for Wests Tigers:
Number 1. Michael Maguire takes this spot and daylight is second. A very impressive coach and a lovely human being as well.
Number 2. Staying alive until the final round, needing to win to make the finals for the first time since 2011. A disappointing result against the Sharks, but there's always next year.
Number 3. The incredible form of Benji Marshall, who literally turned back the clock in 2019. May he play on for ever.
Number 4. The emergence of talented forwards like Garner and Clark augurs well for the future, especially if the club can snare a high profile player like Jai Arrow from the Titans.
Number 5. Luke Brooks. I don't care what anyone says, the boy is a massive talent who would be in State of Origin contention if he played behind a forward pack with more class.