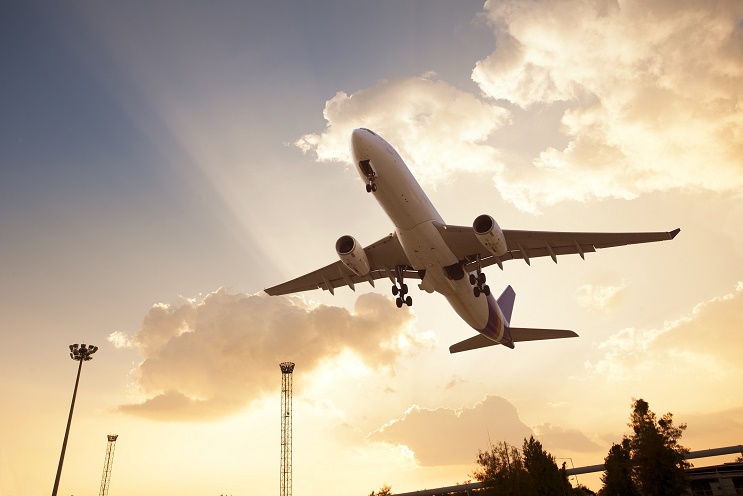 No names, no pack drill but you read it here first: a noisy anti curfew campaign is about to engulf the Western Sydney Airport at Badgerys Creek. It has been smooth sailing for years now with not a bad word said by anyone about the airport, which is fast becoming a reality.
But everyone knows the elephant in the room has always been the proposed 24/7 operation of the airport and lack of curfew.
This contrasts to the privileged position enjoyed by residents around Sydney Airport, where the curfew kicks in at 11pm and doesn't end till 6am.
As we signalled above, we can't put names to who will be behind this disruptive campaign, but be assured politicians and bureaucrats will sit up and take notice.
And it won't just be the lack of curfew that will come under heavy fire soon.
But that's all we can say at this stage, so as they say in the classics, watch this space.
xxxxx
One of the best honours around in Macarthur are the Campbelltown City Jubilee awards, which recognise individuals who have lived in the area for 50 years or more.
A wonderful ceremony is held every year – but add Campbelltown City Jubilee Awards to the list of worthwhile things Covid-19 has knocked over in 2020.
Instead, 18 medallions and Fringe Lily seedlings, along with a certificate and signed letter from the Mayor were hand delivered to each nominee's home.
xxxxx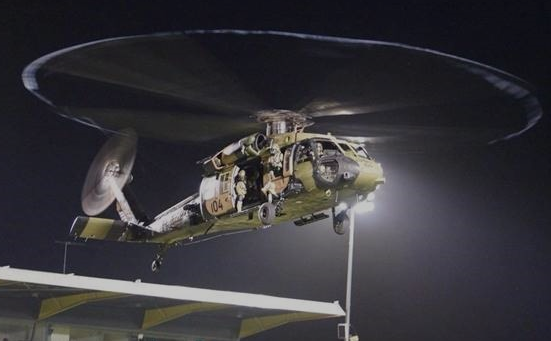 If you live in the vicinity of Campbelltown Sports Stadium you may have been startled since 2pm by noisy helicopters overhead.
Don't be alarmed, it's all part of the Australian Defence Force's regular Black Hawk fleet training day (and night).
Training involves the Black Hawks completing a number of different training manoeuvres with their crew. Four helicopters will fly in, hover over the main stadium where they will complete various drills then fly back out on multiple occasions during the day and also into the night.
The ADF say the public should not be alarmed if they see or hear military aircraft or vehicles. There's no advice about plugging the ears…
xxxxx
Late last year a local furniture retailer took delivery of 40 beds that were incorrectly sized and their framework needed to be adjusted.
Rather than discard them, the beds were donated to local charity Kids of Macarthur Health Foundation.
A team of volunteers set to work to modify and store them. They were then advertised for sale and 40 double beds were snapped up, raising around $7,500 for the foundation.
xxxxx
Did you know that anyone who has served as mayor of Campbelltown for five years can use the title "Emeritus Mayor'' in their retirement.
No, nor did we.
It's not quite as high falutin as the American practice of former presidents being addressed as Mr President for life after leaving office, but it's something.
It's part of a policy called Recognition of Service – Councillors Policy and was introduced in 1980.
No doubt it was a coincidence the mayor of the day, the late Gordon Fetterplace, was serving his fifth one year term in 1980.
The current mayor, George Brticevic, is definitely on the way to becoming eligible to be called Emeritus Mayor.
He is closing in on four years as mayor and is certain to be elected for one more year in September.
So unless he gets run over by a bus, Cr Brticevic will complete five years by September 2021 and become an Emeritus Mayor.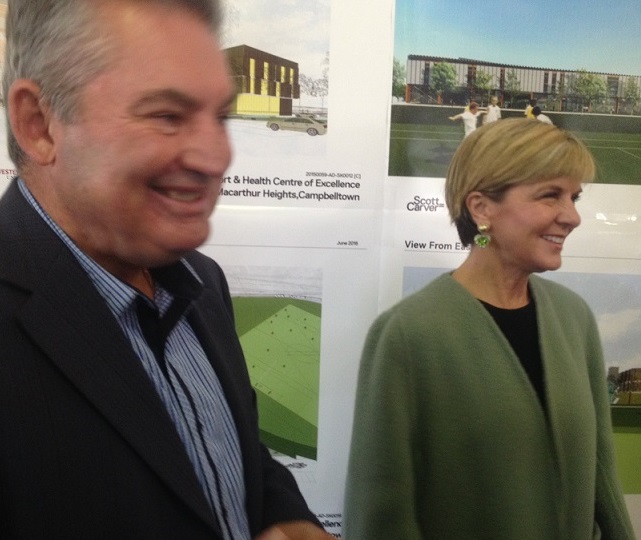 And of course it's only a coincidence the policy regarding honours for councillors and mayors was renewed recently.
Since 1980 the only other Mayor to qualify for the Emeritus title was Russell Matheson, pictured above.
The former federal member for Macarthur is currently earning a living as a member of the Administrative Appeals Tribunal, where he was appointed when he lost the 2016 election to Dr Mike Freelander.
xxxxx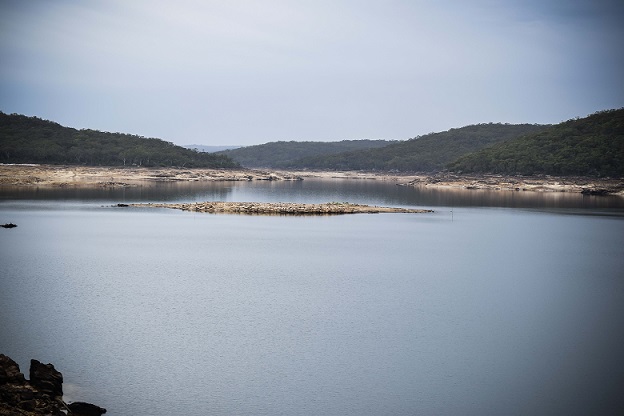 This time last year we were crying in our beer because we were running out of drinking water.
The levels of the three local dams that serve the residents of Macarthur and outer South Western Sydney, Avon, Cataract and Cordeaux, were down to between 20 and 30 percent.
But not anymore, thanks to buckets and buckets of rain in recent weeks.
Cataract (pictured above during 2019) is now up to 93.7 percent full, Avon 94.4 percent and Cordeaux 88.8 percent.
Greater Sydney water supply is up to 98.2 percent, with Warragamba Dam completely full.
One or two people over the past 12 months may be regretting saying: if it ever rains again.
xxxxx
Campbelltown Council chiefs, including general manager Lindy Deitz, held talks recently with NRL and state government heavies about having Campbelltown Stadium included in any plans to develop suburban venues into boutique football stadiums.
Andrew Abdo, the CEO of the NRL, attended the talks.
Council has also talked to Football Federation Australia, Macarthur FC and Wests Tigers, all of whom support the campaign for the Campbelltown Stadium redevelopment.
xxxxx
The annual premier's breakfast organised around this time of the year by the Narellan business chamber has bitten the dust, courtesy of Covid-19.
It will be the first time in three years Gladys Berejiklian won't be in Macarthur for the popular event, which has been postponed until next year.