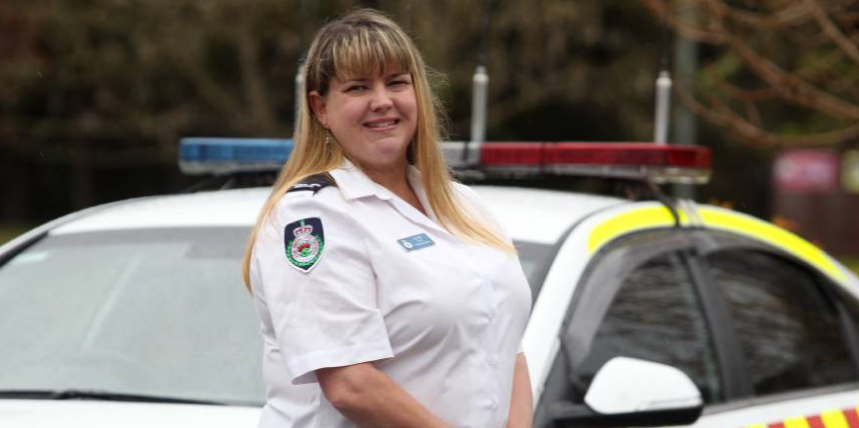 Kim Hill is a 43-year-old health and wellbeing specialist from Buxton – but she is so much more than that.
A member of the Buxton Rural Fire Service, Kim Hill has been volunteering for almost 30 years.
Ms Hill played a leading role during last summer's devastating bush fires in her own backyard.
She led the Balmoral Village Recovery Hub during and after the Green Wattle Creek Bushfire, managing the mammoth logistical effort to coordinate and distribute 12 shipping containers worth of food, clothing and other items to the community.
Ms Hill also helped raise more than $200,000 towards a memorial playground in honour of Buxton RFS volunteer firefighters Geoffrey Keaton and Andrew O'Dwyer, who died fighting the devastating fires.
Now this wonderful member of the Macarthur community has been named 2020 NSW Volunteer of the Year.
NSW minister for families, communities and disability services Gareth Ward says Kim Hill was chosen from more than 100,000 nominees.
"Kim served on the frontline during the bushfires while her own house came under threat, and was the glue that held her community together during the incredibly challenging weeks and months that followed," Mr Ward said.
"A Buxton local, Kim epitomises the selfless community spirit that shone bright throughout last year's unprecedented bushfire season, and is a very deserving recipient of this year's award."
Centre for Volunteering CEO Gemma Rygate said the awards are in their 14th year and recognise outstanding voluntary contributions by people from all walks of life.
"The past year has thrown up challenge after challenge for communities across our state, but our volunteers have continued to give their all in the face of tremendous adversity," Ms Rygate said.
For a full list of winners from the 2020 NSW Volunteer of the Year Awards, visit https://www.volunteering.com.au/volunteer-awards/