The Kellicar Road precinct has received the green light for giant towers of up to 80 metres, but it may now also have to consider providing some affordable housing as part of the residential mix.
Councillor Ben Moroney received backing at last night's Campbelltown Council meeting for a report to look at options for affordable housing at Kellicar Road, which is expected to provide up to 2,000 new homes, from apartments to town houses.
The Greens councillor, pictured below, told the zoom meeting affordable housing considerations ought to be taken into account for this development as well as for the entire local government area.
"As part of the transformation of our city I wanted to ensure we were working to secure affordable housing,'' Cr Moroney said.
"We want to have housing for everyone to live in.''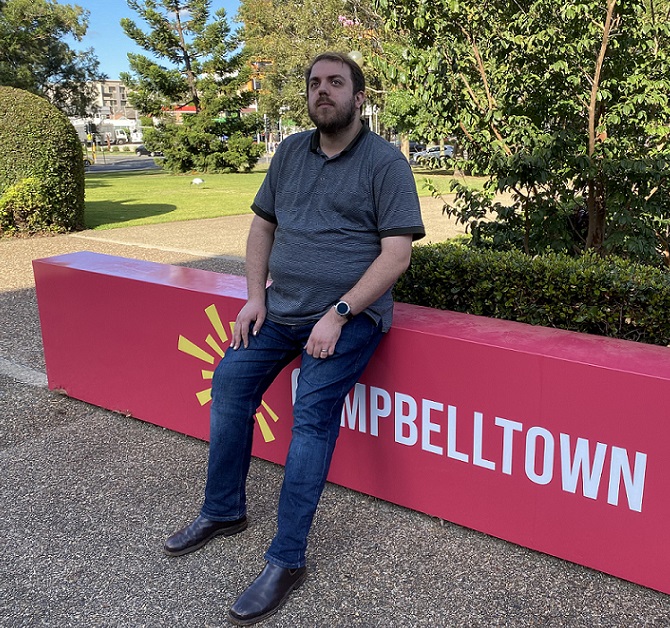 As expected there was no debate on the proposed rezoning to allow an increase in heights for the site.
Also approved last night, without any discussion, was rezoning of land on Appin Road at St Helen's Park to allow for a three storey neighbourhood retail and residential development.
A service station and a convenience store already operate on the site, which is on the corner of Appin Road and Kellerman Drive.
When the proposal went to public exhibition most of the concerns raised were about traffic issues.
Council acknowledged that future road and driveway works would need to be undertaken to provide safe vehicular access to the development, and this would need to be resolved at the DA stage.
"Given the proximity of the site with Appin Road (a state classified road), further consultation with TfNSW would be required at the DA stage to ensure all proposed road design treatments are adequate for any proposed development on the site,'' said a report to council.