Local independent cinemas are expecting to be amongst the hardest hit when JobKeeper ends on March 28, says federal Labor MP Dr Mike Freelander.
He says operators such as Dumaresq Street Cinema are bracing for more challenges to their ability to survive.
This however, says Dr Freelander, need not be the case if Scott Morrison provided adequate and reliable support to businesses and households.
The local MP has lauded a campaign – Independent Cinemas Week – to draw attention to local operators who provide local communities with much needed entertainment.
Dr Freelander dropped in on Dumaresq Street Cinema on Tuesday to lend his support to the business which is amongst the 700 screen operators bracing for the daunting impact of JobKeeper coming to an end.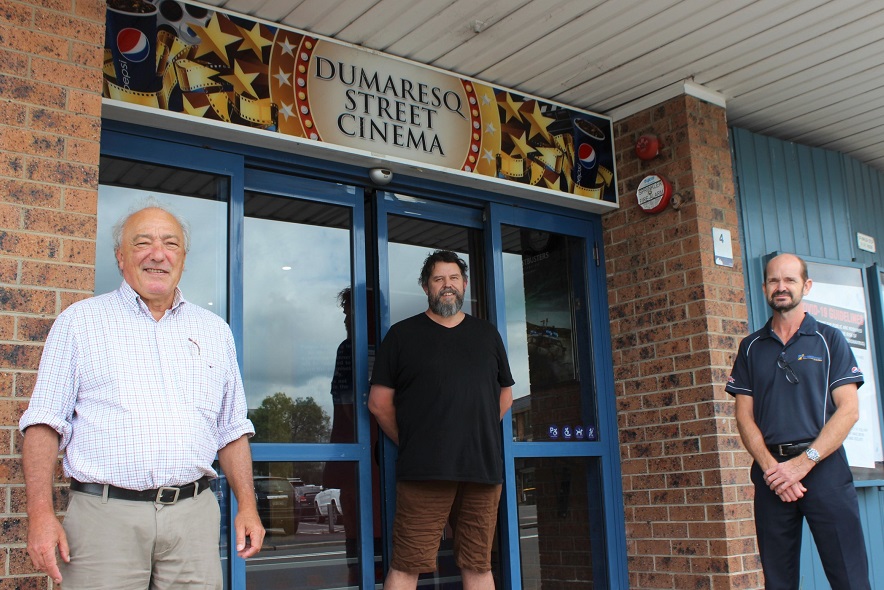 The Member for Macarthur spoke with owners Stuart Lane and Adam Moore regarding the importance of the film industry and how Dumaresq Street Cinema has been hard hit during the pandemic and economic fallout.
"At a time when entertainment has provided millions of Australians with a much-needed distraction from the pandemic, it is shameful that Scott Morrison has chosen not to extend a lifeline to these much loved and appreciated operators," Dr Freelander said.
"Local cinemas provide employment opportunities for staff and generate further financial returns for restaurants and other businesses situated in and around their premises.
"With March approaching and the subsequent termination of JobKeeper on the horizon, many cinemas now face the prospect of going under if they do not receive support.
"As a parent and grandparent, I know how valuable cinemas like Dumaresq Street have been to my family and hundreds of other Macarthur households in creating memories and providing entertainment over many decades," Dr Freelander said.