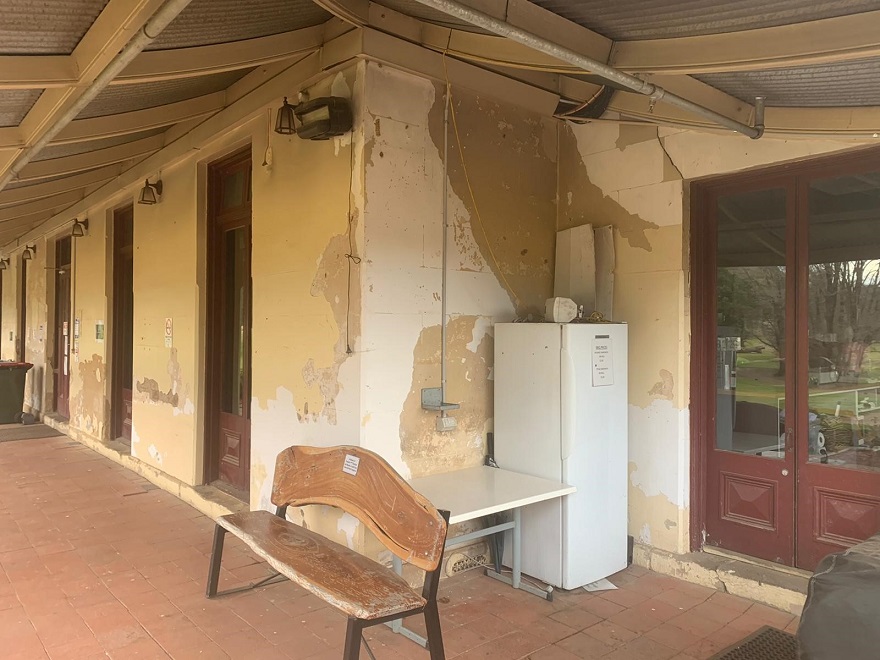 The stand-off between the Antill family and Wollondilly Council over historic homestead Jarvisfield is almost certain to be resolved in the courts.
"I think that will be the only option,'' says Marie Reeves (nee Antill), who has tried for 25 years to have Jarvisfield (pictured) returned to its original owners, so they can restore it to its former glory.
Wollondilly Council meanwhile has denied claims that it has tried to interest developers to buy the land around the homestead – currently a golf course – and turn it into a residential deverlopment.
Responding to questions from the South West Voice in Macarthur, the council also rejected suggestions the Antill family have a legal right of first refusal if the property is put up for sale.
Following the first Voice story on the stand off on September 3, new information came to light, inferring that 12 to 18 months ago a council officer had been "actively trying to sell the property to developers for housing''.
We were also told that an investigation into the compulsory acquisition of the property in 1973 had unearthed the transfer papers, which clearly stated the Antill family's right of first refusal if the land was ever re-sold.
Our source told us that a High Court decision had supported this principle.
These were our questions to Wollondilly Shire Council:
In the past two years, has Wollondilly Shire Council engaged in discussions with developers regarding the possible sale of Antill golf course for residential development?
If indeed this land is for sale in the foreseeable future, will the Antill family be given the right of first refusal, as they are entitled under the law (NSW Local Government Act and High Court of Australia)?
Mrs Marie Reeves (nee Antill) says that in her dealings with Wollondilly Shire Council over 25 years they have displayed a lack of transparency and accountability in regard to the historic homestead Jarvisfield, currently the clubhouse at Antill golf course. What is council's response?
This was the council's reply:
"We have no record of a meeting with developers in relation to selling the Antill golf course for residential development.
"As previously stated, Council has publicly adopted guidelines with respect to publicly owned land and Council will consider the future of the site towards the end of the current lease, in line with those guidelines and its obligations to the broader community. This information has been conveyed to Ms Reeves on numerous occasions.
"Our advice is that there would be no requirement for a right of first refusal from the family if a future sale were to ever take place.''
Mrs Reeves, who would like to buy the Jarvisfield homestead and some of the land, says she is unhappy with Council's "lack of transparency, inaction and lack of accountability in regard to Jarvisfield''.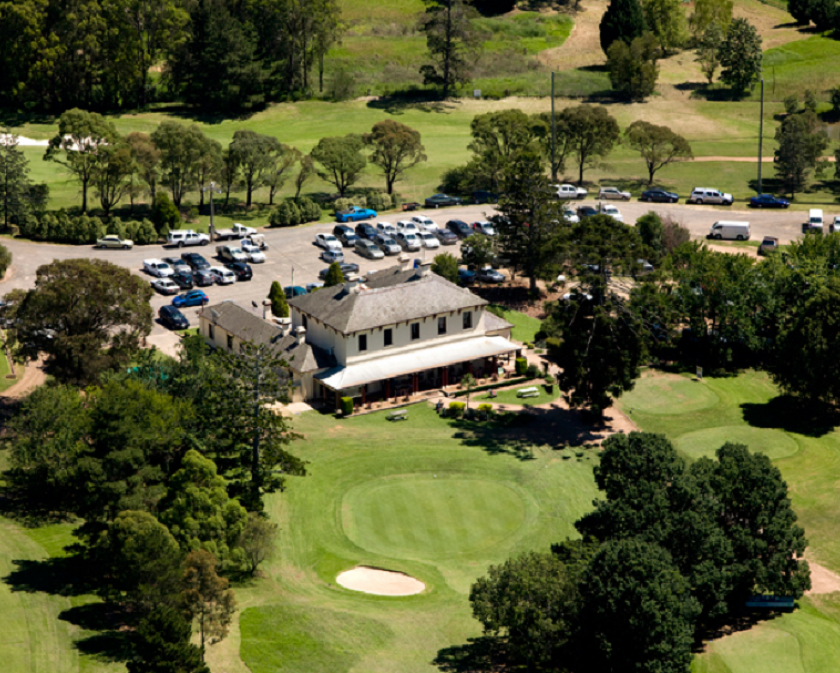 "They are privileged to have a building of such significance and relevance to Picton's unique history in their care,'' she said.
"Council must be held accountable as to their long term plans for Jarvisfield. They owe it to their ratepayers, the people of Australia and to me as a member of the Antill family.
"The really annoying thing is that they have been collecting money for the lease of this property but have failed to use that to maintain the property,'' Mrs Reeves said.
To read the first Jarvisfield story click here.