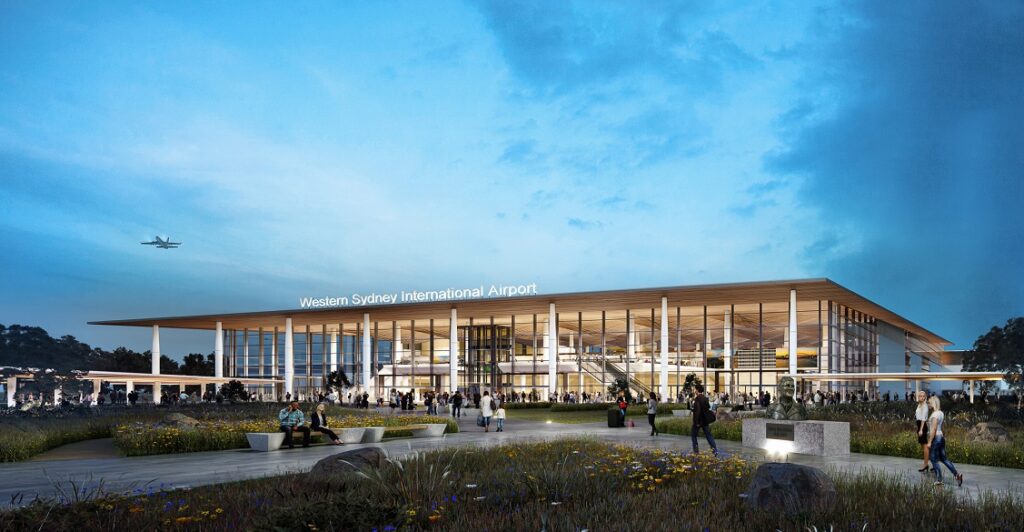 The final design of Western Sydney International (Nancy-Bird Walton) Airport's passenger terminal unveiled today draws on Australia's natural beauty, the region's rich Aboriginal heritage and strong sustainability principles,
Western Sydney Airport CEO Simon Hickey said every aspect of the design brings together world's best practice to create a terminal that will offer passengers and airlines an experience unrivalled among Australian airports.
"This will be Australia's best airport terminal, unlike anything seen before in this country," Mr Hickey said.
"It sets a new benchmark for what Australians will expect when they fly."
Simple and intuitive wayfinding around a terminal that will be easy to navigate, will come together with great customer service to ensure passengers have a stress-free airport experience.
"Flying from Western Sydney International will be fast, easy and seamless," Mr Hickey said.
"For airlines, our terminal will be all about operational efficiency and reliability, providing an environment where passengers arrive at the aircraft feeling relaxed and ready to fly."
Mr Hickey highlighted the importance of the consultation with Aboriginal communities throughout the design process.
"A connection to Country will be reflected across both the departures and arrivals, ensuring the terminal has an authentic sense of place in Dharug country."
Mr Hickey said sustainability considerations are front and centre, with passive design principles drawing on natural light and airflows to provide superior energy efficiency and reduce carbon emissions.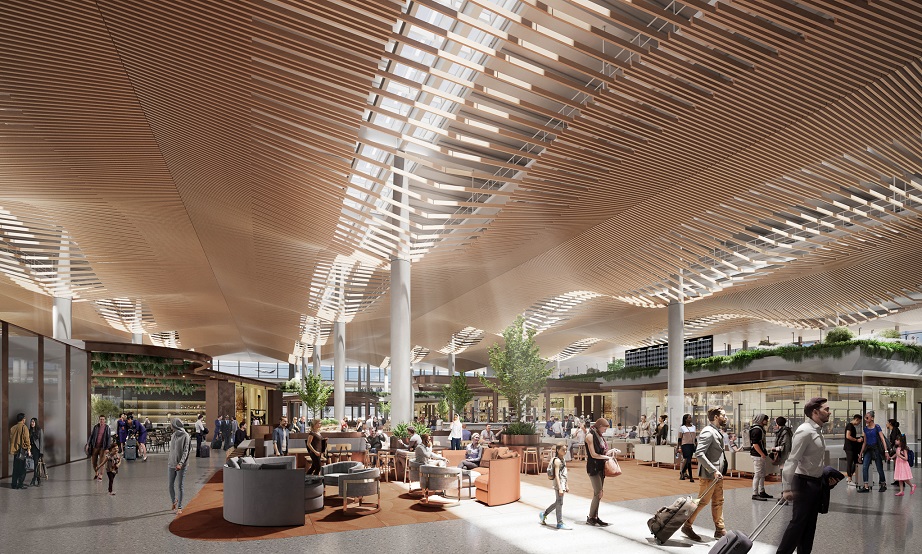 "A climate responsive façade with ample shading and high-performance glass will ensure less energy is needed to keep the terminal at a comfortable temperature all year round," he said.
The terminal precinct's forecourt will be a destination, with gardens featuring local native plants and areas that could be used for local produce markets, festivals and community events.
The design is an evolution of the initial concepts released two years ago.
While key design principles have been retained, the final design delivers the best customer outcomes in the context of a strong regional identity that is unmistakably at home in Badgerys Creek and South Western Sydney.
Following a competitive procurement process, the contract to take the initial concepts through to a final design and to construct the terminal has been awarded to Australian-founded company Multiplex.
Terminal construction alone is expected to create more than 1,400 direct jobs and thousands more indirect jobs through its flow-on benefits to suppliers and the local economy.
This is in addition to the jobs created by the project's earthworks, runway construction and other civil and building works across the massive 1,780-hectare site.
Terminal construction is due to begin at the end of the year.
Western Sydney International is on track to begin international and domestic passenger services and air cargo operations in late 2026.