A second Variety Livvi's Place inclusive playspace is set to open by the end of the year.
Located at Lt Cantello Reserve, Hammondville, it will feature sensory and quiet areas, inclusive seesaw, carousel and trampolines.
Interactive features include talk tubes, play house, harmony bells, handpipes and babel drum, custom built tower with eight metre slide, pod swing and embankment slide with inclusive exit.
Construction on the $800,000 Liverpool Council project is expected to be completed by December 2021.
"Variety Livvi's Place at Lt Cantello Reserve is an exciting part of our mission to make play available to all kids within their local communities,'' says Kim Becherand, head of inclusive play at Variety – the Children's Charity.
"We have worked with community groups and council to design this unique and fun playspace.
"Nestled in nature, it fits into the wider park beautifully and will be a play oasis for all in the community now and into the future.''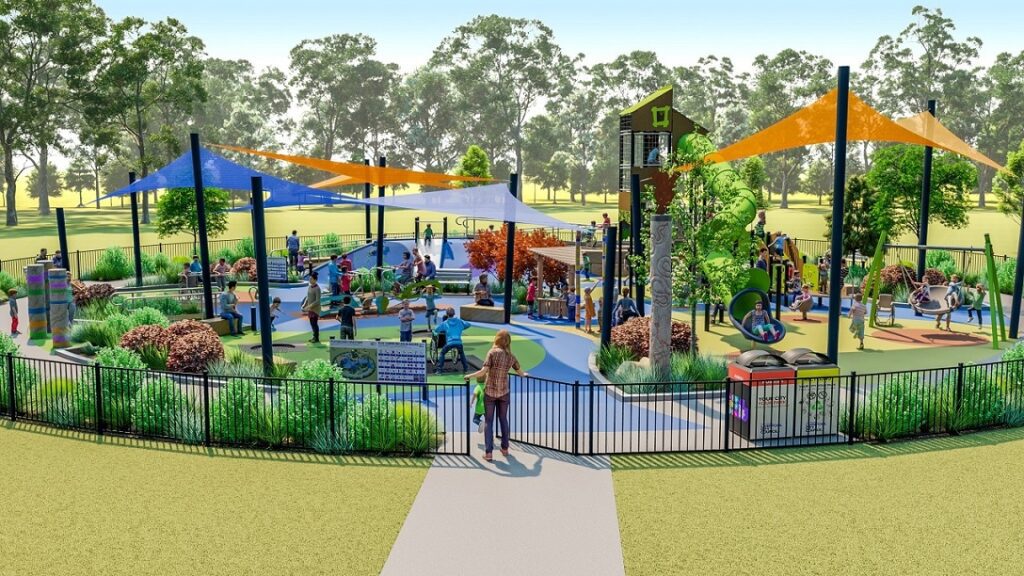 Variety board member and Touched by Olivia Foundation founder Justine Perkins, said it was wonderful to see Livvi's legacy live on in more inclusive playspaces.
"It ensures all children have the opportunity to play," Ms Perkins said.
Steve Walding, managing director of playspace specialists Proludic says the company has a longstanding commitment to creating play equipment and playspaces that the whole community can enjoy.
"Working collaboratively with the team at Liverpool City Council and Variety has resulted in the evolution of the design of this innovative inclusive playspace that will bring joy to so many families,'' he said.
The other South Western Sydney Livvi's Place playspace has been established in Glenfield, in the Campbelltown local government area.