Step back in time for the National Trust Heritage Festival, which this year explores the theme of "conflict and compassion'' in the spirit of the Anzac centenary, and takes a closer look at how past events have Campbelltown's local identity.
A range of events will be held across Campbelltown as part of the festival, which runs until May 26.
Mayor of Campbelltown, Cr Paul Lake, said the Heritage Festival was an opportunity to learn more about the past in an engaging and informative way.
"Council is proud to deliver a series of events that help to breathe life into the history of Campbelltown, and more broadly our nation, paying respect to our indigenous heritage and local artistic communities, as well as highlighting the supreme sacrifice made by so many men and women during World War I," Cr Lake said.
Campbelltown City Council's Library Services will host an exhibition featuring the history of nurses and medical organisations from Campbelltown that aided the war effort. The exhibition will be on display at HJ Daley Library in Campbelltown until Friday, May 15, before moving to the Greg Percival Library in Ingleburn.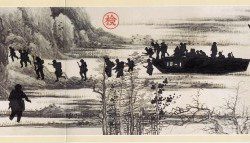 From April 20 to May 1, HJ Daley Library will also host a special display of new World War I memorabilia that will be accompanied with a 3D model of a Gallipoli battleground.
The model will be provided by local model maker, Steven Loiterton, who has worked on similar models for the Australian War Memorial.
The library will also host a free author talk with renowned Australian writer, Peter Rees, on Thursday, May 14 between 1pm to 2pm.
Rees will share an insight into his highly-acclaimed and profoundly moving book, The Other Anzacs: The Extraordinary Story of Our World War I Nurses.
Using diaries and letters, Peter Rees' novel portrays some of the most horrific battlefronts in human history, while at the same time providing an insight into the friendships and loves of the courageous and compassionate women who contributed so much to the Anzac legend. Bookings are essential by phoning the library on 4645 4444.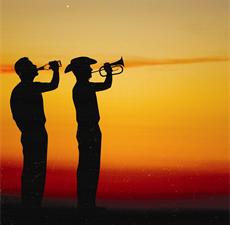 Campbelltown Arts Centre will host a heritage forum this Thursday, April 16 at 6pm. Titled Art and Wedderburn, the panel discussion will explore the suitability of artist communities in relation to studio practices.
Guest speakers will include Suzanne Archer, David Fairbairn, Elisabeth Cummings and David Hawkes.
If you'd prefer to explore the Macarthur region's unique natural heritage, then join a walking tour of the Dharawal National Park on Saturday, May 9 from 9am to 10.30am and learn about the indigenous heritage of the park, providing a fresh look at the landscape from a Koori perspective.
Places on the walking tour are strictly limited and bookings are essential by phoning 4645 4921 or emailing info@macarthur.com.au. Participants should wear comfortable walking shoes and a hat, and bring a bottle of water on the day. Cost is $5 per person.
For more information on Heritage Festival events and activities, visit www.campbelltown.nsw.gov.au