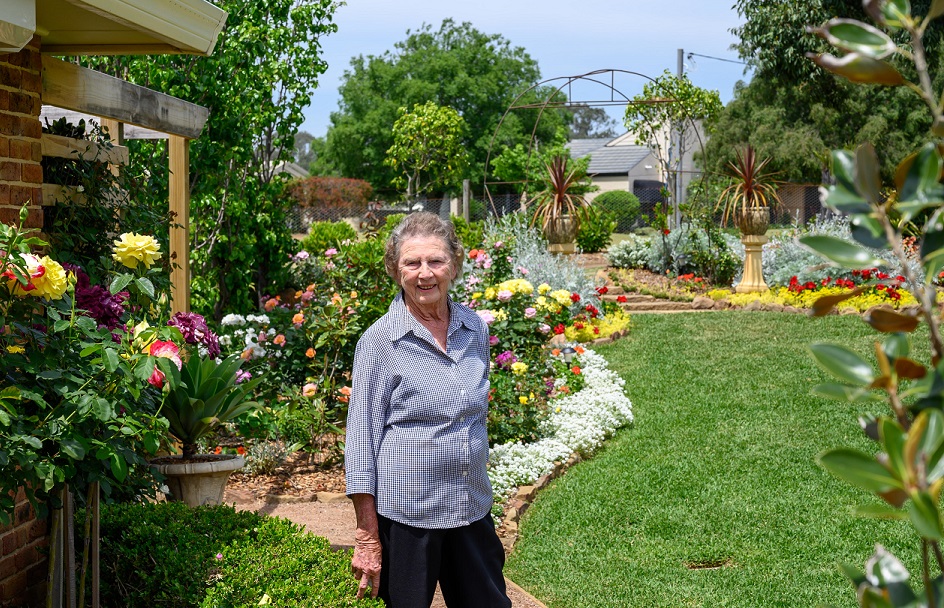 Beryl Rofe can officially say she has a green thumb and the best garden in Camden.
The local resident won two categories in the 2020 Camden Council gardening competition – senior citizen and large residential – as well as taking out the big one, grand champion.
The annual competition saw a record breaking number of entries, and more than $4,000 in prizes
The winners for the 2020 Camden Council garden competition were:
Senior citizen – Beryl Rofe;
Small residential – Bev Tully;
Large residential – Beryl Rofe;
Veggie garden/plot – Jai Cooper;
Best floral display – Ian and Maureen Thackery;
School/class plot – Catherine Field Preschool;
Professionally maintained garden – Jason Clenton;
Most creative garden – Jai Cooper;
Most sustainable – Jai Cooper;
Best Lawn – Jason Clenton;
Commercial garden – Wivenhoe Retirement Village;
Grand champion – Beryl Rofe.
"It has been wonderful to see such passionate green thumbs and gardeners get involved in the competition this year," says Mayor of Camden, Cr Theresa Fedeli.
"The competition is a great initiative, as it encourages individuals of all ages to get involved in gardening, being outdoors and creating a beautiful environment to enjoy.
"Thank you to everyone who puts in hard work and effort to make their gardens beautiful, we look forward to seeing how they develop and grow even more in the years to come."
 xxxxx
Camden Council has received the 2020 Centre for Primary Health Care and Equity (UNSW) annual award for health impact assessments.
The award was for constructing high quality sporting facilities for the health and wellbeing of the community as part of Narellan Sports Hub Stage 2.
Council staff were invited by the Centre for Health Equity Training, Research and Evaluation (CHETRE) to nominate a project and participate in health impact assessment (HIA) Training to better understand the potential positive, negative or unexpected impacts of actions on health impacts the project will have on the community.