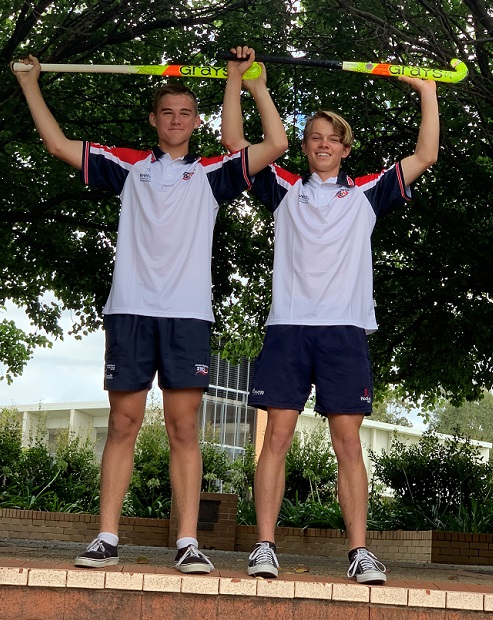 No year has tested athletes as much as 2020, the pandemic and restrictions making it challenging to maintain focus on the path to achieving their sporting dreams.
South West Sydney Academy of Sport CEO Gerry Knights says that development pathways going into a forced recess curtailed the opportunity of athletes to demonstrate their skills, determination and fitness.
"But this is also a time where the tough and strong-willed shine through,'' says Mr Knight.
He said a case in point was a handful of aspiring young hockey athletes.
Mr Knights is known as Mr Hockey, so he does know what he's talking about.
"NSW Hockey selectors were right on the money selecting our local junior stars Ethan Nicholls in the NSW U15 State team and Ethan Brooks in the NSW U18 Blues team,'' he said.
"These two boys have trained the house down in the off-season, resulting in excellent beep test fitness results, and have also spent plenty of time in the gym.
"They really have earnt their selections through hard work.''
Nicholls will represent the State at the U15 national championship in Orange, and Brooks will also represent the Two Blues in Launceston, in April.
Another academy rising star, Taylah Jones, will join Nicholls in Orange as part of the U15 State team.
But they aren't the only hockey successes as we start to emerge from the pandemic.
Mr Knights points out that Blake Stallard, Ethan Nicholls, Ethan Brooks and Gurkirat Singh, who are members of the academy's Wests Future Stars program, are already playing first grade for their local clubs.
"Their success is due to the work and support of many, especially their local clubs, the Metro South West Hockey Association, HockeyNSW, their families and naturally themselves,'' Mr Knights said.
"Going on their commitment to improve, nothing is beyond them.''
For more information on how to join an Academy sports program, go to www.swsas.org.au email admin@swsas.org.au or call 02 4627 7622.