At the first briefing of the year last night, Campbelltown councillors were taken for a ride – in an elevator. They went up two floors where the general manager showed them around in her new office and that of the mayor.
Previously the mayor and GM had adjoining offices on level three of the Queen Street administration building.
Some of the councillors who took the tour last night admitted the new digs were not as ostentatious as they had assumed they might be.
"Very practical, very modern, very nice,'' was how one described them to us this morning.
As well as separate offices for the GM and the mayor, the fifth floor workspace includes a boardroom, teleconferencing space and work stations for eight staff.
As far as the GM is concerned her new office is "a modern and welcoming space and presents a great impression for external visitors as well as providing a much more collaborative working environment for my team''.
xxxxx
Local firies have been kept busy mainly helping out in other areas during this massive bush fire season.
Locally we have been very lucky that neither Camden nor Campbelltown or Liverpool have had any major fires break out.
But last week a crew from Kentlyn bush fire brigade attended a car fire nearby, which gave them the opportunity to use donated masks to protect them from the harmful toxins usually present in burning vehicles.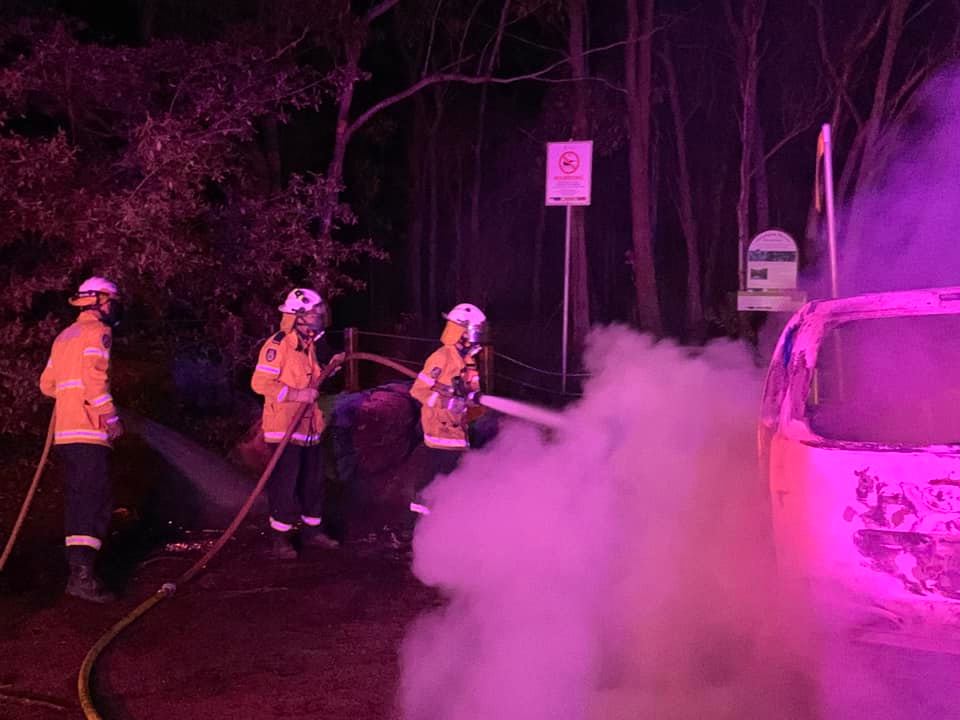 The crew were so appreciative of the masks they posted on Facebook a thank you note:
"While attacking the fire they were able to use masks gifted by Ophelia to protect them from the harmful toxins. We can't thank you enough My Sisters Keeper,'' the firies wrote.
xxxxx
And while we're on social media, local Liberal Party members, with few exceptions are just about invisible as the countdown begins to September's council elections.
They have a lot to learn from the Labor Party, who are already very active both on social media and at local events, in Campbelltown.
xxxxx
One of those events was Australia Day, and how good was it to see some of the nominees for awards in 2020.
We particularly loved Macarthur Storm Chasers and Community Helping Campbelltown Pound Cats being up there with a chance to take out Community Group Initiative of the year.
They didn't win; Zonta Club of Macarthur took out the gong, which was fully deserved.
But good on Storm Chasers and the Community Helping Campbelltown Pound Cats people for doing such good deeds.
xxxxx
Another interesting nomination at Campbelltown this year was the ultimate winner of the Disability Community contribution of the year, Macarthur Hoarding Disorder Resource Network.
The group helps individuals learn how to reduce clutter, gain functionality of living spaces and improve their quality of life.
Well done, you're all winners.
xxxxx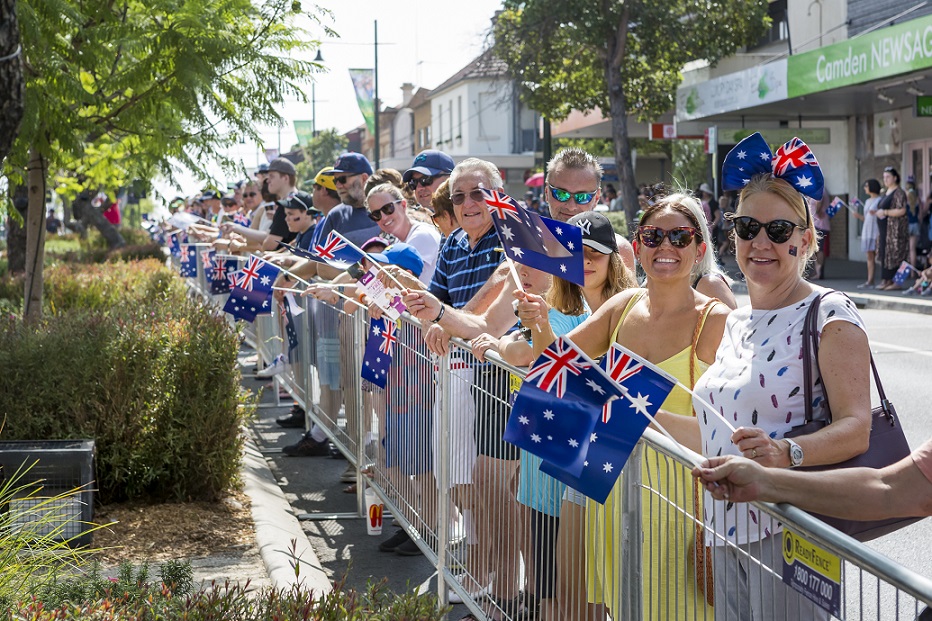 Across at Camden, and because a parade is an integral part of their Australia Day program, they were able to place the NSW Rural Fire Service front and centre at this year's celebrations.
Large crowds lined Argyle Street to see Camden Council's brand new waste truck unveiled (pictured below), with a dedication to NSW RFS staff and volunteers. The images used on the truck were taken from local RFS volunteer and Camden citizen of the year for 2020, Brett Atkins.
The NSW RFS led a variety of floats, semi-trailer trucks and vintage cars in the show stopping parade, donations were collected at the NSW RFS stand and Camden RSL Club's sausage sizzle, which was held at the conclusion of the Australia Day parade, also raised money for the NSW RFS.
But the fitting climax came as a standing ovation at the civic ceremony, where more than 250 guests applauded the NSW RFS members in attendance.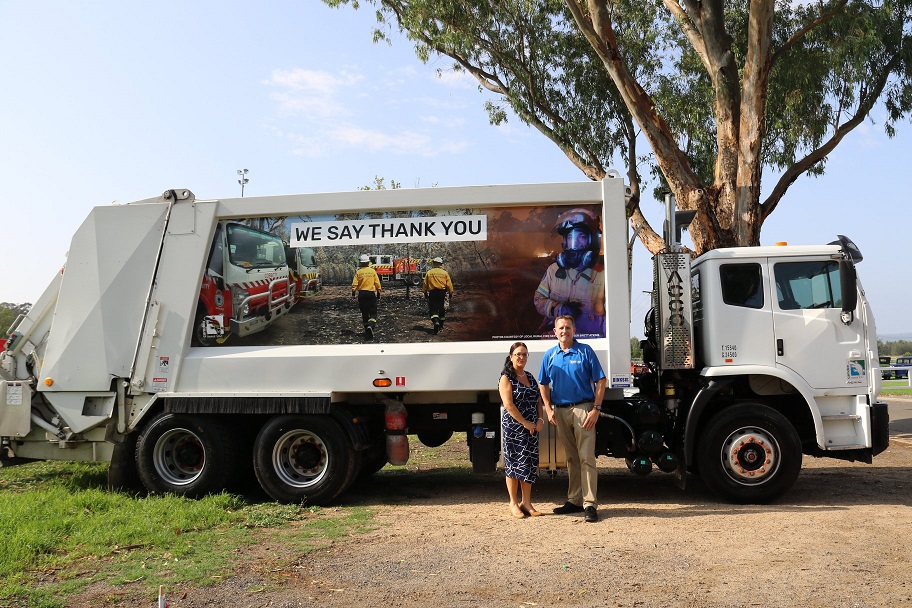 xxxxx
Some of the heavyweights from Macarthur FC Bulls were in attendance at Campbelltown Sports Stadium last week for the announcement that the magnificent Matildas would be playing two of their three Olympic qualifiers right here.
Macarthur FC chairman and CEO Rabie Krayem was there, as were board directors Gino Marra and Sam Krslovic, both of whom played key roles in winning the A-League licence to be the 12th team in the competition in season 2020-21.
Also present was the man they had appointed as the first coach of the Bulls, Ante Milicic, who is currently doubling up as Matildas coach.