The last two rounds of the premiership will determine if Campbelltown Camden Ghosts first grade side play finals cricket this season.
After going through a poor form patch half way through the season, the young Ghosts of 2019-20 have recently shown there's still plenty of fight in them.
On the weekend they wrapped up a first innings victory over Penrith at Howell Oval.
The win pushed the Ghosts to 10th place on the ladder, just seven points away from a finals spot.
There are two rounds remaining, but potentially there will be 18 premiership points up for grabs, so the fate of the Ghosts will be in their hands.
Fortunately both the round 14 and 15 matches will be played at Raby Sports complex, so there's the home advantage to start with when Ghosts host Blacktown Mounties first, followed by Hawkesbury.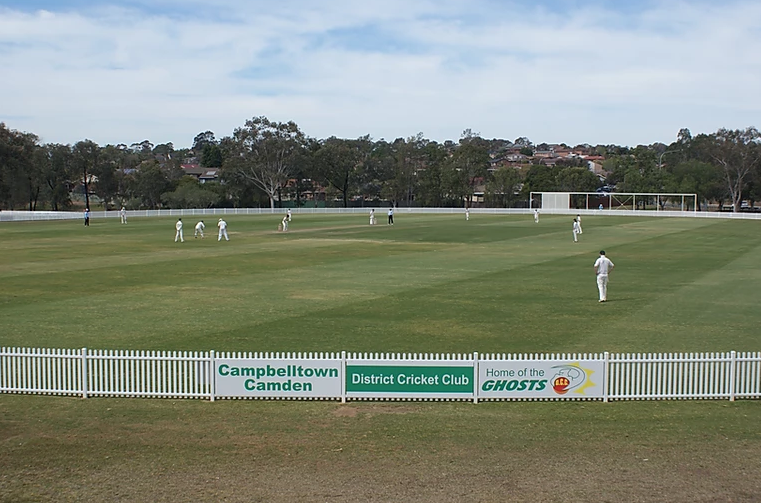 Round 14 is a two day match, while the final round is limited overs cricket, with each team to face 50 overs.
The worse thing that can happen, from a Ghosts point of view, is that either or both of the matches are affected by rain.
The Ghosts will need to win both and then hope other results go their way.
Last Saturday against Penrith in round 13, Campbelltown Camden dismissed Penrith for 217 in 61.4 overs to win the chocolates, also known as six vital premiership points.
The Ghosts had batted first a week earlier, finishing with 316, one of their better batting performances this seas.
Penrith were in big trouble early at 3 for 33 and 4 for 49, but two 50 run partnerships put paid to any hopes of an outright victory for the Ghosts.
Sam Skelly was the pick of the bowlers, taking four for 59 off 19 overs, and with four maidens.
Ben Patterson with 3 for 43 off just 9.4 overs also made a substantial contribution to the Ghosts' cause.
Luke Courtney chimed in with two wickets at a cost of 64 runs off 22 overs, the most by any Ghosts bowler.
William Salzmann claimed one wicket from his six overs, which cost him 20 runs.
Harry Swindells took two catches in a very good effort in the field.