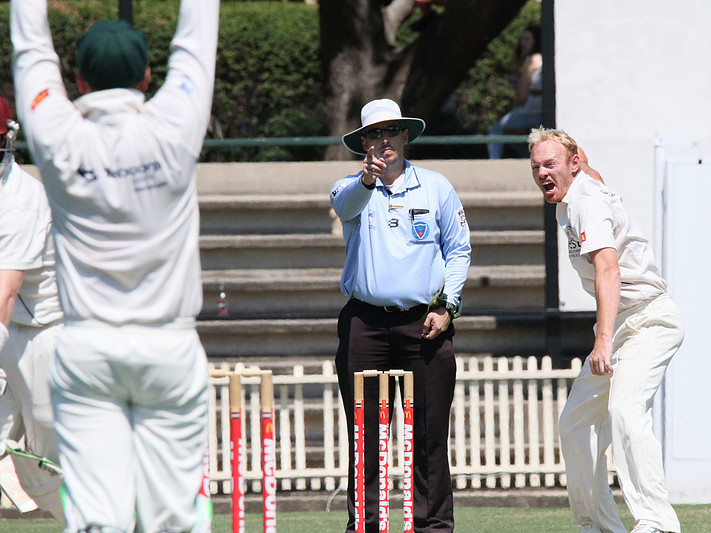 The Camden Campbelltown Ghosts will need a mighty effort in the field when play resumes this Saturday at Raby against Sydney University.
After being sent in by the visitors, who won the toss, the home side is in a world of trouble as its season starts to get the wobbles.
In another mediocre batting display, the Ghosts batters scratched and scraped for 165 runs before they were all out.
Opener Aaron Yabsley put in a reasonable effort, reaching 38 before he was caught.
Phillip Wells, batting at first drop, was the only one who managed to get past 50, and indeed remained not out when the innings came to a close.
Wells was on 57 when the last Ghosts wicket fell.
Jaydyn Simmons and Jackson Isakka were the only two other batsmen to reach double figures.
Isakka continued his good form with the bat when he made 25 coming in at five, while Simmons made 10 before he lost his wicket.
As for the rest, well, they make a sorry list:
Harry Swindells, who opened the batting with Yabsley, made just three runs before departing when the umpire raised the finger to an lbw appeal by Sydney University.
Nicholas Appleton made 1, as did William Salzmann and Sam Skelly, while Luke Webb didn't bother the scorers, and neither did Luke Courtney.
Spinner Shivansh Pathak was on 6 when he fell.
In reply, the visitors finished at 2 for 40 at stumps, with the two Lukes, Webb and Courtney, taking a wicket each to give the Ghosts a glimmer of home ahead of day two this Saturday.
But with the students needing just 126 for first innings victory it will take a herculean effort from the Ghosts bowlers to stop them from achieving that goal.
But nothing is impossible and besides, the Ghosts season is on the line.
Play starts from 10.30am at Raby.