It was ever so close – a win by a very narrow margin – but it was one the Campbelltown Camden Ghosts desperately needed to help get their season back on track.
But they did it the hard way, allowing Manly Warringah to get within five runs of victory.
When the Ghosts took the last Manly wicket, the home side were all out for 232, in reply to the 236 scored by the Ghosts a week earlier at Manly Oval in the round seven match.
Sam Skelly was the destroyer in chief for the Ghosts, picking up four wickets, which cost him 72 runs.
Talented young bowler Ben Patterson (pictured below) chimed in with 3 for 42, while Luke Webb and William Salzmann each picked up one wicket for the Ghosts.
Behind the stumps, Harry Swindells provided a safe pair of hands, gloving four catches.
Once the Ghosts dismissed Manly they could finally breathe a sigh of relief at taking home the six premiership points.
The victory snapped a two match losing streak for Campbelltown Camden, who had started the season with four straight wins to rocket to the top of the table.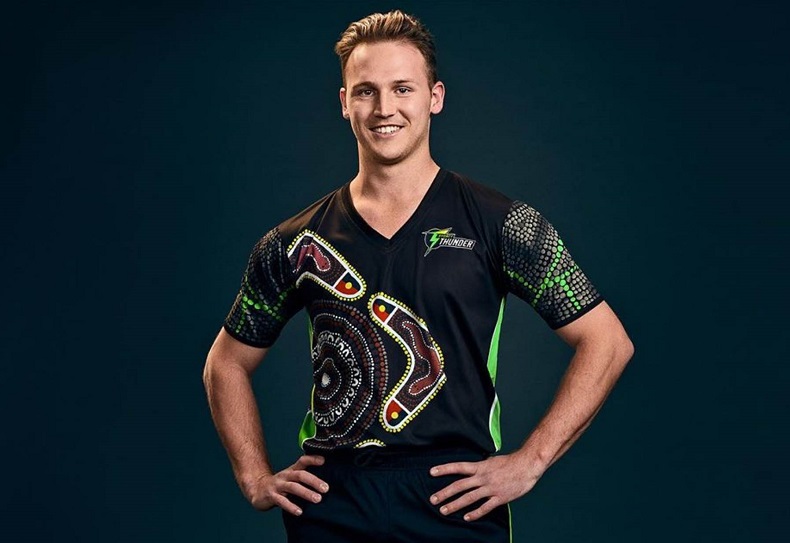 Now equal sixth on 30 points, the Ghosts will be confident of giving themselves extra Christmas cheer by beating Sydney in the final match before the festive season break.
Starting this Saturday, they will host eighth placed Sydney in a two day match at Raby Sports Complex.
But their batsmen will have to improve on their performance against Manly, with only opener Adam Ison, who made 65, dominating the home side's attack.
Sam Skelly, batting way down the order, was the next best contribution, scoring 45 valuable runs as the Ghosts went on to make 236.