Another season is quietly slipping away for Camden Campbelltown Ghosts first grade.
The club entered the first grade competition in 1984 and is yet to win a premiership at that level.
After their loss to Western Suburbs on Saturday at Raby they are in danger of picking up the wooden spoon rather than playing finals cricket in the 2020-21 season.
The Ghosts are second last on the ladder, seven points away from the bottom, a position occupied by Blacktown.
Unless there's a miracle in the last five matches of the regular season, the Ghosts will have to wait another year to write their name on the Sydney premier Cricket trophy, the Belvidere Cup.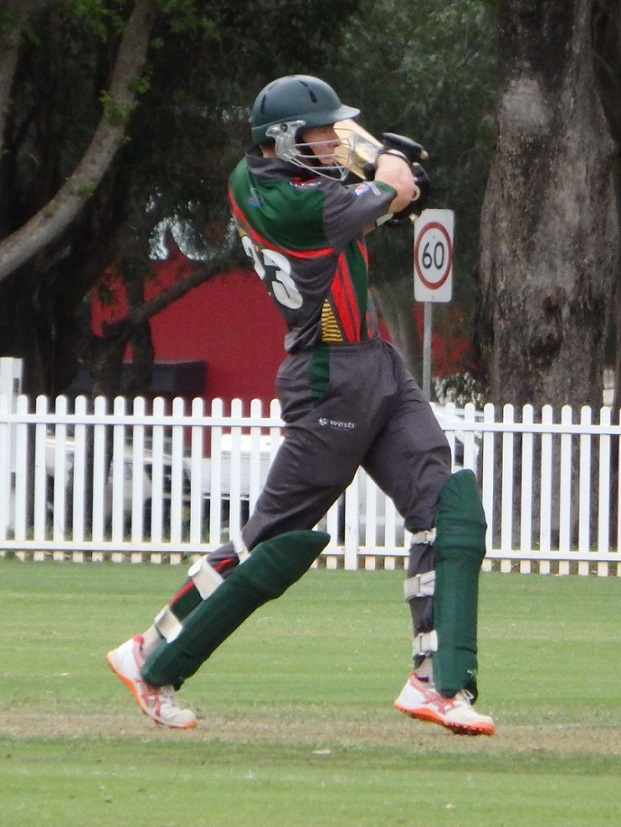 Hopefully they will win it by 2024, the 40th anniversary of their entry into the competition.
It's true this is a young team which lost several experienced players after last season.
All this season the Ghosts have been on the verge of something great, but the lack of experience has put paid to that.
Perhaps they will decide to go for broke in their last matches – after all, what have they got to lose?
On Saturday at Raby Sports Complex, Western Suburbs won the toss and opted to bat first.
The visitors made 231 for the loss of eight wickets.
Brock Larance was the pick of the bowlers for the Ghosts, finishing with 3 for 35 off his 10 overs.
Chasing 232 for victory, not a huge score by any stretch of the imagination, the Ghosts fell short, finishing with 200.
It didn't help that despite getting a start, all top six batsmen got out without cashing in.
Young allrounder Jackson Isakka (pictured above) batting at four made the highest score, reaching 36 before he was stumped.
MC Carruthers and Larance both made 32 before being dismissed on that score.
Openers Nathan Glynn and Appleton reached 19 and 21 respectively before also losing their wickets.
The last wicket fell at 200 and that was it for the Ghosts, probably for the season, too.
Fairfield-Liverpool (4 for 213) defeated Sutherland (209) at Rosedale Oval on Saturday. The win elevates the Lions to fourth spot on the ladder, with five matches remaining. The Lions last won the premiership in 2005-06.