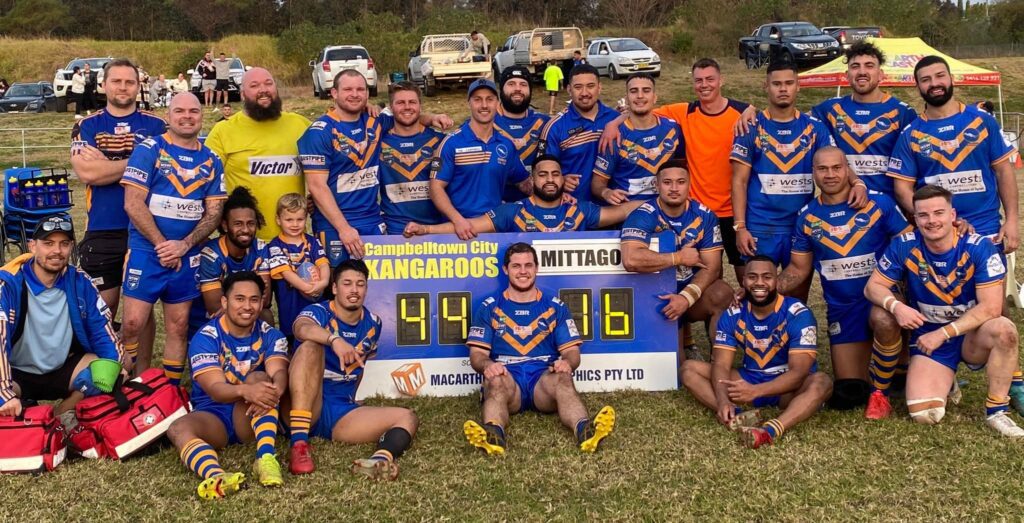 Veterans Shannon Gallant and Moses Manu were the shining lights in a dominant performance from the Campbelltown City Kangaroos on the weekend.
Playing at home, the Roos led 28-0 at half time and went on to record an emphatic 44-16 win over a very strong Mittagong team.
"It all clicked today, and it was great to see the backline in full flight, with a number of spectacular tries scored,'' the club posted afterwards.
"Our most dominant victory over quality opposition for a long time.''
After being notified that Narellan Jets would be forfeiting their first grade game against East Campbelltown Eagles at Worrell Park, Ruse, the focus turned to the round eight open age women's clash, pictured below.
In the first half it was a tight and physical game, but unfortunately second half got away from the local girls, who were downed by the Jets 42-6.
Meanwhile Camden Rams have maintained their position at the top of the men's first grade table with 15 points, three more than second placed Workers, who won a thriller in Picton 33-32.
The East Campbelltown Eagles, who have a game in hand, are a point behind on 14, along with the Roosters.
With just 11 points and in fifth place, it may look like a long haul for the Campbelltown City Kangaroos, but they have two games in hand.
If they get maximum points from those two games, well, it's only a hop, skip and a jump from there to the pointy end of the ladder.
Either way, I see both the Kangaroos and the Eagles – who are yet to play at their home ground, Waminda Oval, having big seasons in this new Macarthur Conference premiership.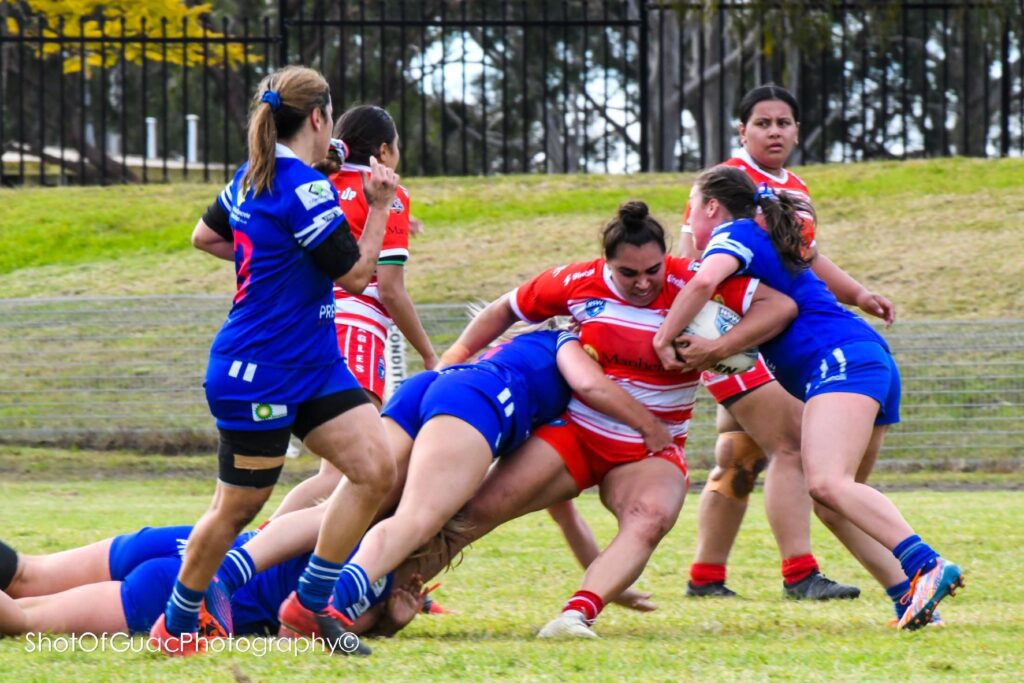 RESULTS – ROUND 12
Collegians 26 – Roosters 32
Kangaroos 44 – Lions 16
Camden 38 – Roosters 14
Magpies 32 – Workers 33
Eagles 17 (forfeit) – Jets 0
ROUND 13: ALL 3PM SUNDAY, JULY 3
Campbelltown Collegians v Narellan Jets
The Oaks Tigers v Picton Magpies
Campbelltown City Kangaroos v Camden Rams
Oakdale Workers v Mittagong Lions
East Campbelltown Eagles v Thirlmere Roosters