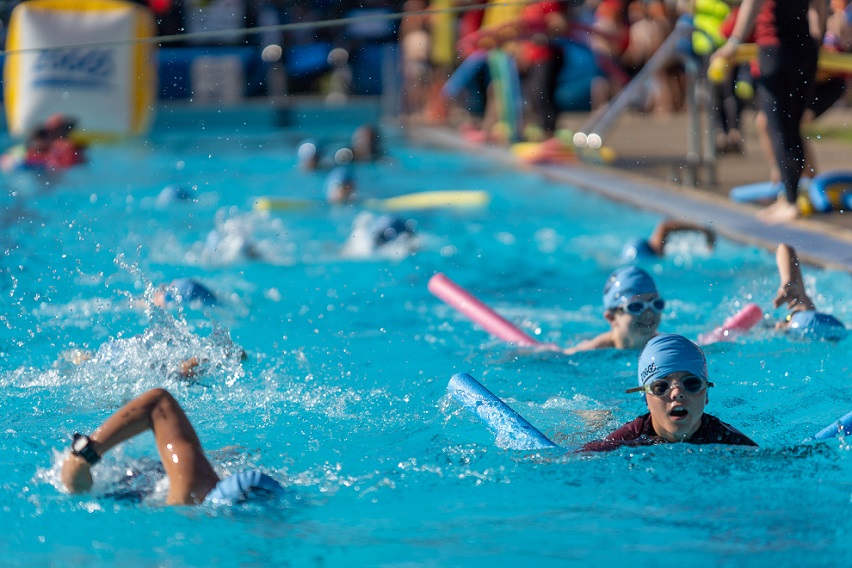 Local teenagers are in for a treat next month when they will be able to gain free entry to Camden pool and Mt Annan leisure centre.
It Is all part of the annual Cool Off in Camden program, which is available to residents aged between 12 and 18 years, or in Years 7 to 12 at school.
This year, young people will not need to book their visit or obtain any access cards to gain free entry, but rather there will be a cap of 500 free entries for the entire month of January.
"Many teenagers in the area have been unable to spend as much time with their friends throughout what has been a challenging year, so this is a great chance to start 2022 in the best way," a council spokesperson said.
"For those of us who don't fall into the age bracket, there's still lots to enjoy across the Camden area.
"The inclusive Curry Reserve and Dawson-Damer Park Water Play Spaces are two options. The wet wheelchairs available give wheelchair users the opportunity to play in the park's water elements, which will attract lots of visitors.
"There are also many other fantastic local parks, reserves which are perfect for family picnics and for kids to run around."
Residents attending the local pools will be required to use the QR sign in and sign out facilities.
In line with government guidance and regulations, the Y NSW will also require customers 16 years and over to comply with health requirements.
xxxxx
Wollondilly Council's water play strategy will soon become a reality thanks to $840,000 of funding from round 8 of the NSW Government resources for regions program.
The funding will help create two small scale facilities that will incorporate a mix of water play and educational elements at Barralier Park, The Oaks and Memorial Park, Thirlmere.
These locations were identified during council's feasibility study and community consultation process.
Design and construction of the water play facility at The Oaks will cost $770,000, with the remaining $70,000 going towards the design of the facility at Thirlmere.