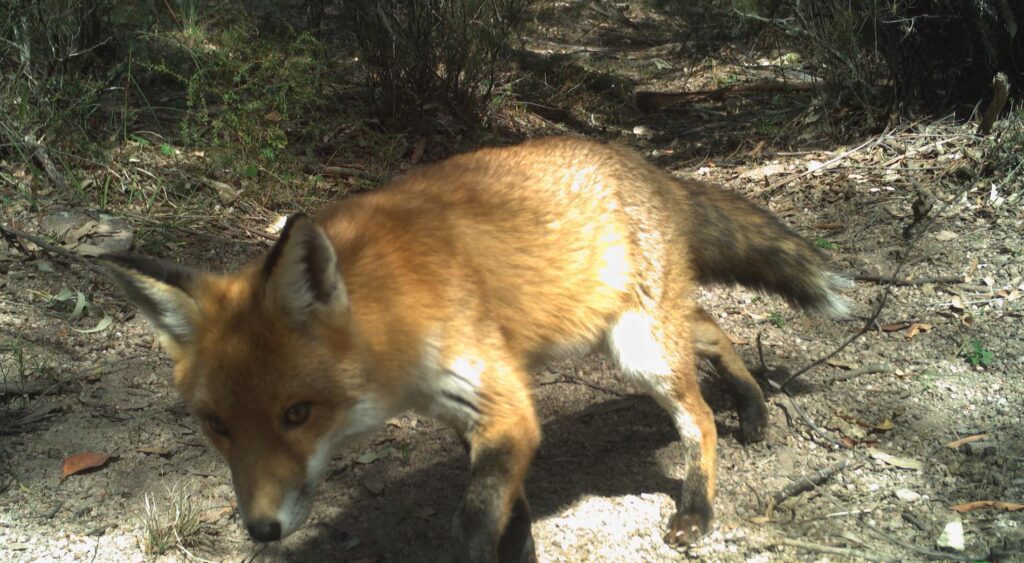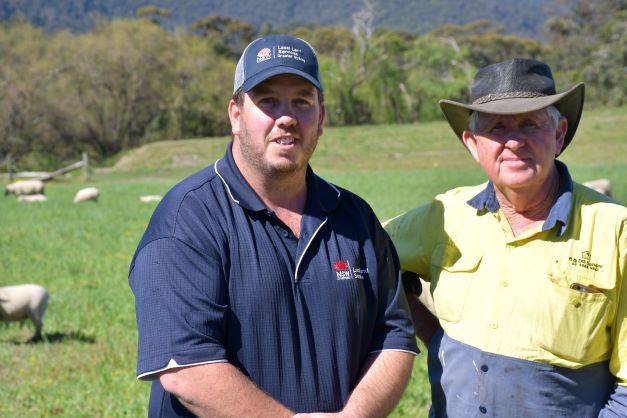 South Western Sydney residents are invited to hear how they can join the fight against pest animals in their area with two free online events later this month.
A joint initiative between NSW Department of Primary Industries and Greater Sydney Local Land Services, the two webinars will feature a range of expert speakers and local information on the impact of foxes as well as other high-risk non-native species such as cane toads and corn snakes.
Greater Sydney Local Land Services senior biosecurity officer Gareth Cleal, pictured with landholder Ron Ward, said the events would give residents advice and information based on real life scenarios and experiences.
"There is no doubt foxes are an ongoing issues in South Western Sydney and we are seeing a growing number of other invasive non-native species popping up throughout the region," he said.
"We regularly receive reported sightings of foxes and other pest animals of concern and there are simple steps residents can take to help reduce their impact."
Mr Cleal said when it came to foxes, simple steps were the most effective.
"Foxes are attracted by food scraps and domestic pets like chickens and rabbits," he said.
"Residents can help by ensuring compost bins are kept secure and properly closed, keeping household rubbish in a secure location, feeding domestic pets inside, ensuring food is not left outside and wherever possible, keeping pets inside overnight," he said.
"Keeping yards in check by tidying gardens, weeding to reduce fox harbour and housing backyard chickens in secure, fox-proof enclosures rather than free ranging will also help."
Mr Cleal said residents could also help tackle the growing list of other invasive species by learning what to look out for and how to report them.
The webinar will feature presentations from local pest animal experts, and cover topics such as:
• How to minimise impacts to your pets and native wildlife
• Recording/reporting of pest animals
• An update on local programs
• Recent case studies of non-native animals found in NSW.
The non-native animal webinar will be held next Monday, May 16 from 7pm RSVP via https://bit.ly/3LhrpJg.
The fox webinar will be held on Wednesday, May 18 from 7pm. RSVP via https://bit.ly/3xSEN2I.
For further information on both events email feralscan@feralscan.org.au