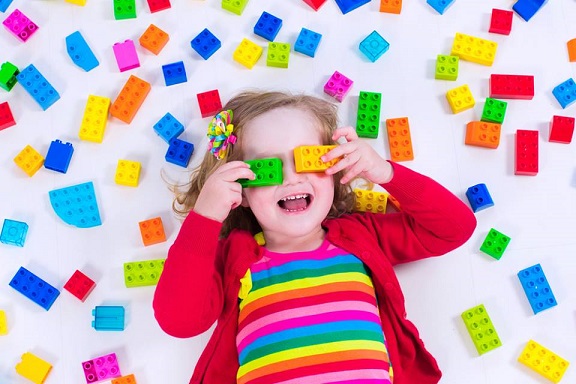 Local Lego lovers are set for a treat with new, large builds and a special visit organised for the third annual Camden Brick Show later this month.
The Brick Show will be hosted by Playwell Events, with more than 70 tables of custom-built Lego models on display including themes ranging from Star Wars, Architecture and Ninjago to a huge City layout with moving trains.
Event organiser Graham Draper said the show gave fans the chance to see a range of builds while also having the chance to purchase unique sets.
"This year we will have a lot of displays that have never been seen at our Camden event before and we will also have a current contestant from Lego Masters Australia along to display their most recent build," Mr Draper said.
"I'd encourage anyone that has a love of Lego to come along and check out what we have on display. Not only will we have amazing builds to look at we also have vendors selling off a lot of different sets, some being very hard to find.
"Our event is a family friendly event with lots of young families coming out and enjoying the day."
SNAPSHOT
WHAT Camden Brick Show 2022
WHEN 28 May 2022, 10am to 4pm
WHERE Camden Civic Centre auditorium
COST $10 + booking fee. Under 3 years of age free.
BOOKINGS https://www.trybooking.com/events/landing/876056
xxxxx
Lifeline Macarthur and Western Sydney are encouraging the community to push for better mental health by participating in Australia's largest fitness-based mental health initiative.
Participants in this year's Push-Up Challenge will take on 3,139 push-ups across 24 days in June to put the spotlight on the number of lives lost to suicide in Australia in 2020.
Thousands of Australians from all ages and walks of life participate in the free event which engages people in mental health through connection, physical activity and education.
"The Push-Up Challenge is a great opportunity for Australians to talk about their mental health, learn how to best support each other and recognise when they might need to put their own hand up for help,'' says Lifeline Macarthur and Western Sydney CEO Brad Hannagan.
"It was great to see the community take on the challenge last year, and we look forward to seeing even more people take part this year.
"More people than ever before are reaching out to Lifeline for help and support, and the money raised through The Push-Up Challenge will support our services to be there for anyone, anytime, whatever the reason.''
You can register for The Push-Up Challenge as an individual, a team, or get your whole workplace, club, gym or school involved. Click here to register now or visit lifelinemws.org.au for more information.
xxxxx
Wollondilly Shire Council and Transport Heritage NSW have announced that the 2022 Thirlmere Festival of Steam will now take place on Saturday and Sunday, June 25-26.
The festival was postponed due to the flooding rains we have experienced earlier this year.