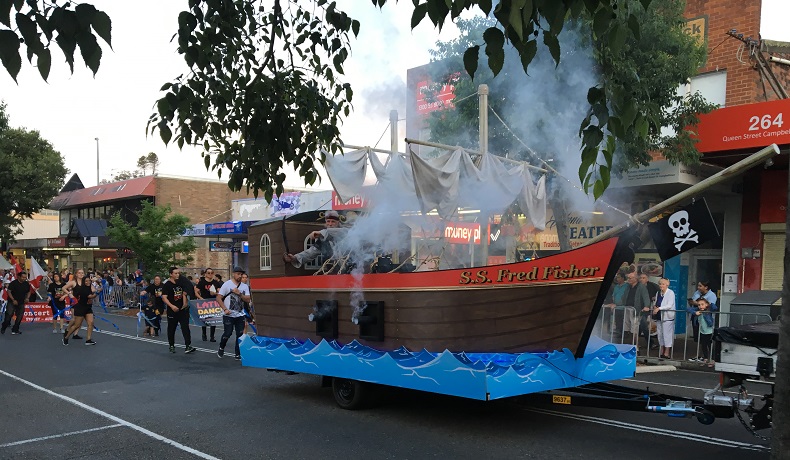 Just when you thought it was getting safe to leave the house another major local event has been given the flick due to the Covid-19 restrictions.
The major events of Campbelltown's annual pride and joy, Fisher's Ghost Festival – the street parade, fun run, street fair and carnival will not go ahead.
There's not much left after these big ticket items have been stripped from the program, but Campbelltown Council is optimistic we will still be able to enjoy some favourites from the festival such as the Fisher's Ghost art award and other smaller events.
Fisher's Kids, the Fisher's Ghost Investigative Ghost Tours, Heritage Walking Tours and the Dharawal National Park guided indigenous walking tours will go ahead.
"The decision to cancel this year's major Festival of Fisher's Ghost events was not taken lightly but the health and safety of our community is at the forefront of all our event planning," says Mayor George Brticevic.
"While the main events may not be happening, there are still many activities for people to enjoy including wonderful Fisher's Ghost art award exhibition at the Campbelltown Arts Centre," he said.
More than 800 artists have entered works into the prestigious art award, including a large number of local entries.
However, like many other events in 2020, both the naming of the winners and the exhibition itself will be in a Covid-safe digital format.
This year's award announcement will be held online on Friday, October 30 and the exhibition opens the following day at the Campbelltown Arts Centre and also in an online format.