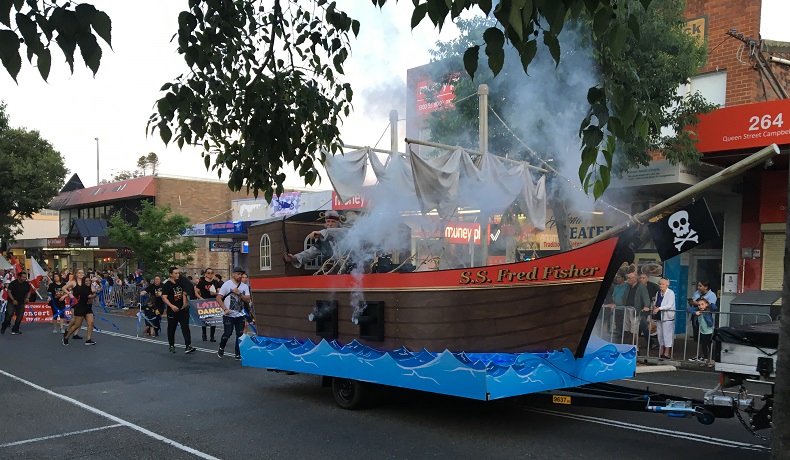 The iconic Festival of Fisher's Ghost will return in November with a host of new events and old favourites.
However, there will be a noticeable absence: the parade of community floats.
"While the street parade was previously a much-loved and popular part of the festival, in recent years, attendance and participation had dropped significantly so the decision was made to instead focus on delivering a larger program,'' said Campbelltown Council in a media statement.
Prior to the pandemic the parade was moved from lunch time to twilight, but it failed to attract the crowds it used to in the 1990s and before that.
Council says a "revitalised and reimagined program'' will be on offer from Thursday, November 3 to Sunday, November 13.
The new Rooftop Rollin' roller skating event on the upper rooftop car park at Campbelltown Mall will kick off the packed program over the first weekend while the traditional Fisher's Ghost Carnival will bring the usual adrenalin-pumping rides to Bradbury Oval from day one.
Campbelltown CBD will come to life on the first weekend with Sunset Sounds at Mawson Park featuring a range of jazz, rock and country music from local artists as well as food and other entertainment.
Fisher's Twilight Fair will extend along Queen Street from Mawson Park to Lithgow Street with a range of arts and crafts to pick up from stalls and a vibrant program of family entertainment alongside food from local restaurants.
The program will also include Cars under the Stars @ Fisher's Ghost, which will be a Show N Shine event held at the Hurley Street carpark.
"After two years away due to Covid-19, it's exciting to see the return of the much-loved and historic Festival of Fisher's Ghost to our city," says Campbelltown Mayor George Greiss.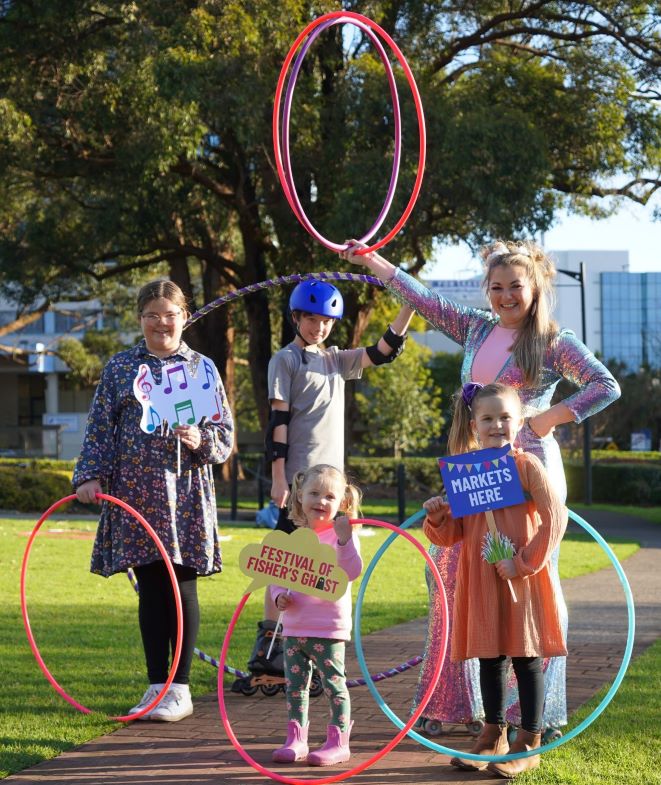 "Since 1956 the festival has been a staple of our community and I know that thousands of people look forward to it every year," Cr Greiss said.
"While it's been away, we've taken the opportunity to reinvigorate the festival with a new format to give it a modern feel while still holding on to those events that keep people coming back every year and honouring the history of the festival and the Fisher's Ghost legend," he said.
Events on the program include:
Fred's Flicks
Fisher's Kids
Ghost tours
Fisher's Ghost Writing Prize
Fisher's Ghost Art Award Exhibition
Patchwork and Quilters Exhibition
Drag Bingo
Fisher's Ghost Fun Run
A full event program and further details are available on Council's website.