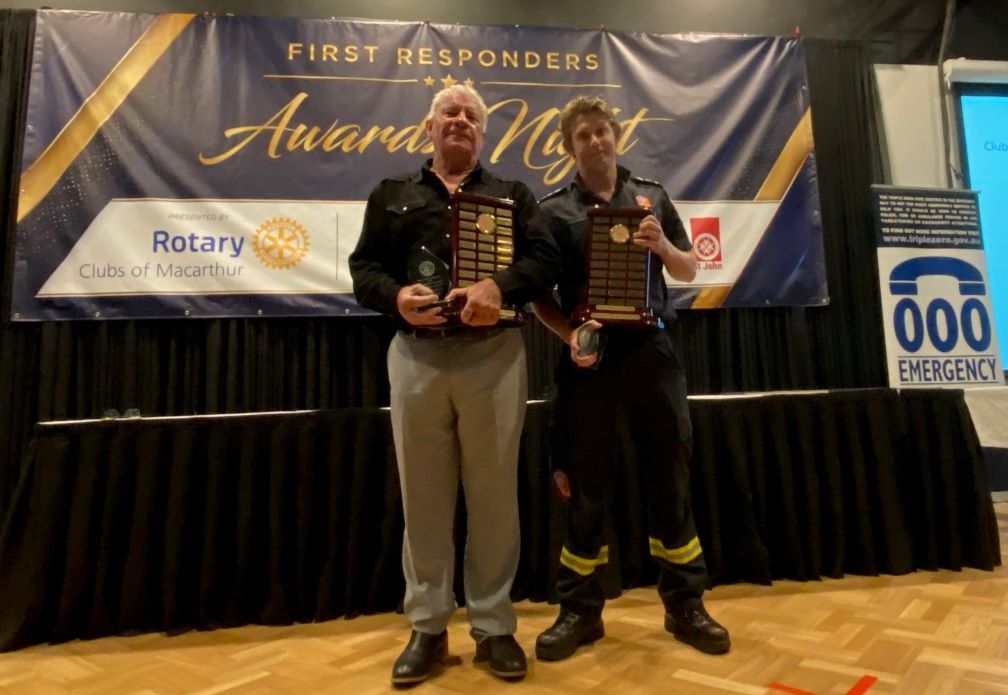 The inaugural Macarthur first responders awards earlier this year put a spotlight on those who go above and beyond the call of duty.
And one of the standouts was Stephen Urquhart, captain of Camden West Rural Fire Brigade, who was named Macarthur volunteer first responder of the year.
In 2021, Mr Urquhart put personal safety considerations aside to save the lives of two people in Bargo.
When he arrived on the scene, the fire front was destroying one home and was lapping another residence, but this brave firie rushed inside to find two elderly people.
With the help of a colleague, Mr Urquhart carried them to safety.
When the Rotary clubs of Macarthur decided to hold first responders awards, both in paid and volunteer service, they were looking to honour those who best exemplified Rotary's motto of "service above self''.
Nominations have now opened for the second year of the awards.
The awards acknowledge paid and volunteer personnel of Fire and Rescue NSW, Ambulance, Rural Fire Service, SES and the St John Ambulance Service.
Personnel can be nominated by colleagues, Rotarians and members of the general public between now and January 24 next year.
The awards ceremony with family, friends, Rotarians and community members will be held on Wednesday, March 13, 2024, in the Wests Campbelltown auditorium.
Nominations can be submitted by completing the online nomination form accessed via the awards advertisement appearing to the right of this story.
Enquiries about nominations via email to: macarthurrotaryclubs@gmail.com.
Stephen Urquhart is pictured above, left, with Daniel Austin, the salaried first responder of the year.