Former Campbelltown mayor Russell Matheson was among the mourners at the funeral of John McLaughlin last week, who included current mayor George Brticevic – in his fifth year in the big chair.
Matheson, who also served five terms as mayor, now sits on the Administrative Appeals Tribunal.
He was appointed to the tribunal for a seven year term after losing his seat of Macarthur at the 2016 election.
Matheson was talking with Labor MP Chris Hayes at the wake for John McLaughlin when the matter of his term at the tribunal came up.
Hayes was forced out of Werriwa in 2010 to make way for Labor leftie Laurie Ferguson, who also attended the funeral.
And that was because the man who brought them together always helped everyone, no matter their political leanings.
Although John McLaughlin did say once or twice he wished Matheson hadn't joined "the other side''.
The other side being the Liberal Party.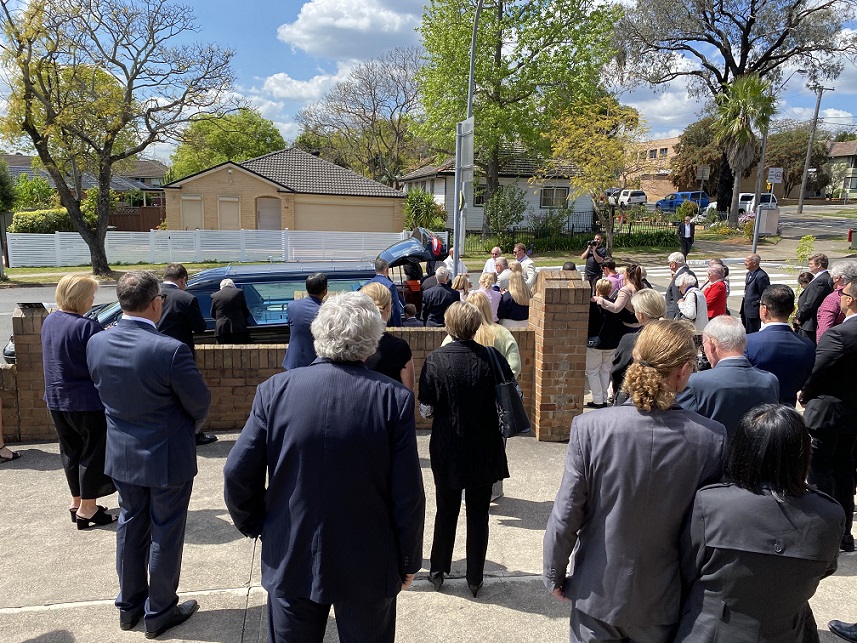 xxxxx
After John McLaughlin's death we were contacted by many people, and one of them was a Melbourne fellow.
"My name is Graeme Broomhead and I am John's oldest friend,'' he wrote in an email to the South West Voice.
"We grew up together in Brunswick and have continued our friendship since then.
"I was best man at his wedding to Jan in 1966 and I attended the 50th wedding anniversary of John and Jan in 2016. I last spoke to John 6 weeks ago.''
Graeme also sent a couple of yarns about him and his late mate, and here's the one we loved best:
"We had many great times together and for the last 8 years we have had a running joke after I said to him that we were opening the batting and for each year of our life it meant another run.
"Our aim was a two hundred run partnership. Sadly when John rang me to tell me of his illness he told me it wasn't good and that I would have to carry the bat on my own; needless to say that broke me up.''
xxxxx
The old yarns also came out after the recent death of another local legend, chicken king Bob Ingham.
Here's one sent in by Michae Byrne which brings in a third local legend, Don Syme, poultry farmer, communist and Liverpool councillor or alderman as they were called in those days.
"In the early 1960s, Don Syme was the advocate for the NSW Egg Farmers. He was also a prominent activist communist, with visits to Moscow and all.
"Don's chook farm was located in Moorebank. One day a well-dressed gentleman by the name of Cadwallader stepped out of his grand car. He introduced himself as being from the Bank of New South Wales.
"Don said, I know who you are. Do you know who I am and what I stand for?
"Sir John said, I know all about you Mr Syme. You are the most experienced man in your industry. I want my bank to fund you to go to the USA and study the new methods of chicken and egg production there and set up such operation in Australia.
"Don Syme politely excluded himself from the deal by suggesting Cadwallader go up the road and talk to the Ingham boys, Bob and Jack, who were doing it tough on the farm established by their late father.''
Michael Byrne says he related this story at Don Syme's funeral, which was "attended by the cream of old Commies and many other good people''.
xxxxx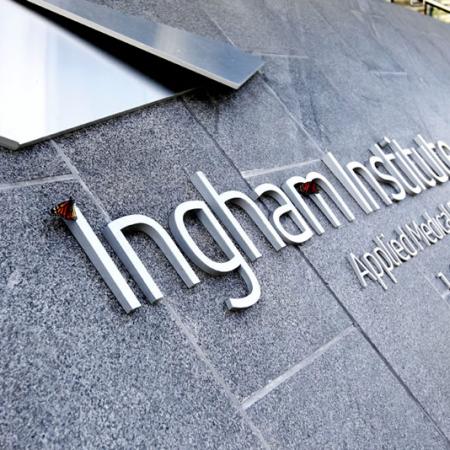 Federal MP Anne Stanley hit the nail on the head in her tribute to Bob Ingham.
Everyone knows the Ingham boys were incredibly successful chicken farmers and breeding and training race horses.
"By far the greatest legacy will be the fulfilment of Mr Ingham's vision for a world class medical research facility in the region he was born and raised. The Ingham Institute for Applied Medical Research opened in 2012 and is co-located with Liverpool Hospital,'' wrote Ms Stanley.
It is true, as the Labor MP says, that in its short history, the Ingham Institute has attained a reputation for world class research, delivering enormous benefits to the people of South Western Sydney.
The institute, which studies traumatic brain injury, diabetes, infectious disease, mental health and cancer, is currently running no fewer than 17 Covid-19 clinical trials.
And for all that we have to be thankful to the Ingham brothers, who are, sadly, no longer with us.
xxxxx
The Inghams, like other philanthropists, were as generous as governments are miserable with our own money.
An example is a recent grant to Camden Museum for a digital welcome display at its entrance.
The museum will receive the princely sum of $1,349.50 and this was thought by someone in the government worthy of a media release.
xxxxx
Here's a fun fact: To get to their "office'' every morning, crane operators at Campbelltown Hospital climb 250 steps, which has been timed to take around 10 minutes.
The cranes are part of the massive redevelopment work at the hospital.
xxxxx
Little Sandy Bridge has officially been reopened to the public, after stage one repairs wrapped up a few days ago.
The bridge linking Elderslie to Camden was temporarily closed in early 2020, due to damage caused by storms and heavy rain fall.
Camden Council is now looking into a long-term solution to reduce the risk of damage from future flood events.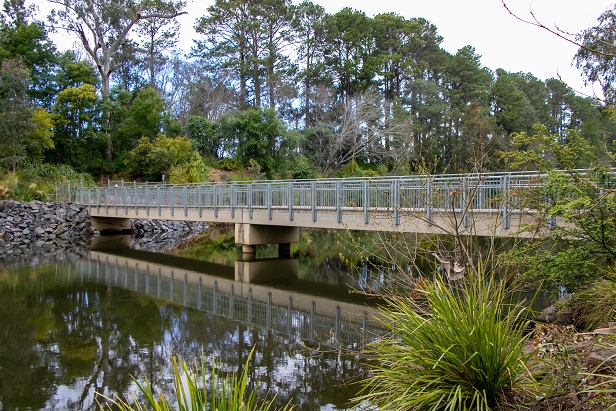 xxxxx
Most of us are over meetings via video technology, but it seems local councils will continue to meet that way until well into 2021.
Hopefully we're back to the old normal by the time we get to the council elections in September.