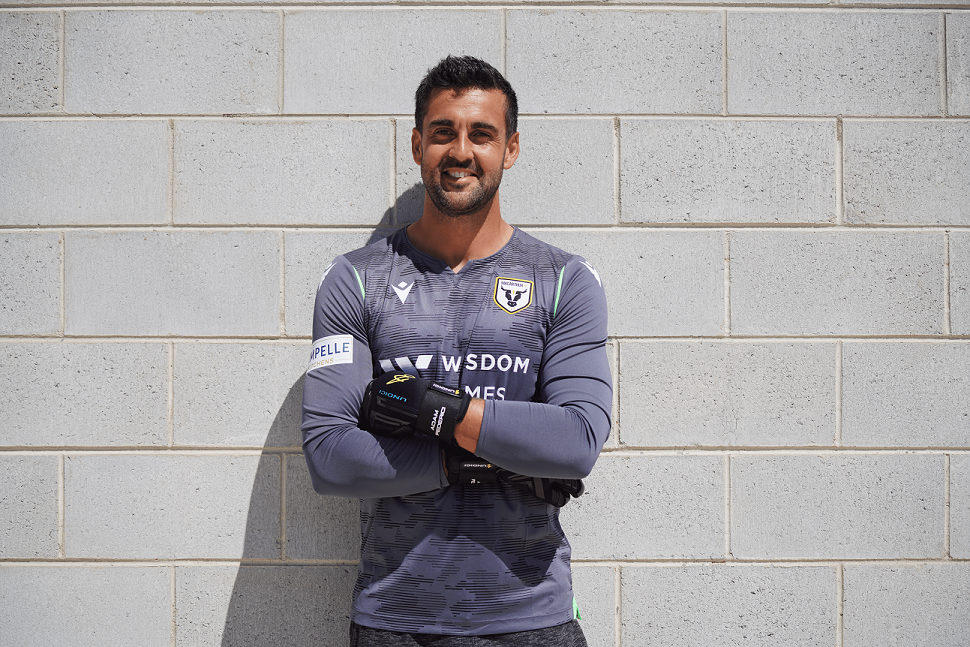 Adam Federici's a chilled dude who loves surfing down the South Coast, enjoys a round of golf and relaxing with family and friends.
And he is pretty sure that none of these leisurely pursuits will change now that he's captain of Macarthur FC.
The Bulls goalkeeper with a cool head and even more impressive reflexes faced the media at noon today to discuss his appointment as the skipper ahead of the 2021-22 A-League season.
It was a zoom media conference and Federici came out of it looking like a natural.
He answered every journalist's questions confidently and – most importantly – with honesty and charm.
When the South West Voice first interviewed him before the start of the club's inaugural season a year ago, he came on the phone to apologise for running late because he had been out surfing.
Naturally, today we hit him back with a question about how the duties of captaincy will impact on his hobby.
"I enjoy time away from the game, whether it's surfing, golf or the family and that won't change,'' he said.
And for seconds we asked Federici what kind of captain he will be.
His answer confirmed that this is one smart footballer, a thinker, a student of the game, call it what you will.
"I've always been in some sort of leadership role, and in the dressing room I'm pretty vocal, especially in my later years as I became more experienced,'' he said.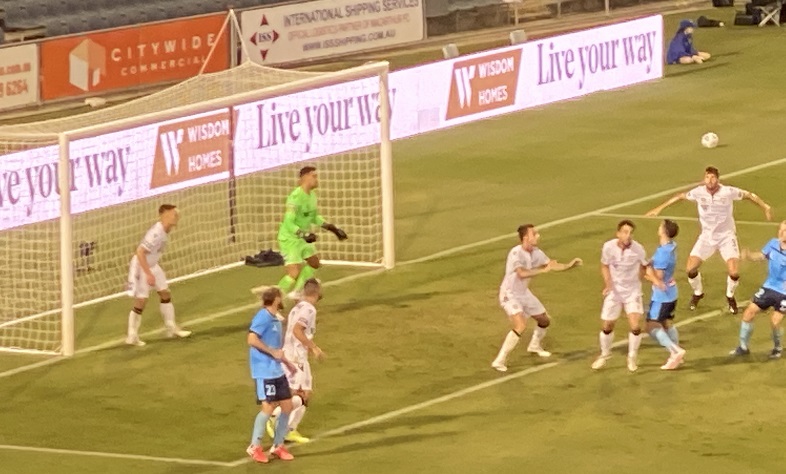 "I love helping the younger players and things like that as well.
"I've worked with some great captains before, but also been in leadership groups where I was sort of like a captain anyway.
"I think with goalkeeping in general it's a position where you take on massive responsibility.
"During the game you're the one who sees everything.
"You need to be vocal about everything, so I don't think anything much changes in that respect.
"It's more that I've got a title I suppose, and it means I've got to do some media stuff.''
Federici follows in the footsteps of former Socceroo Mark Milligan, the inaugural captain of the Bulls last season.
The club were just one match shy of playing in the grand final, and much of the credit goes to Federici's heroics in front of the goal.
Now he's captain, Mr Cool can't wait for the season to start.
"With dates set for the season, it's a great feeling to know we will be back in November and I'm excited to lead the Bulls out on Campbelltown Stadium in front of our fans," he said.