If you happen to be near the Big Yellow Umbrella community hall in Narellan between 1pm and 5pm this Saturday you may notice the smell of delicious Greek lamb souvlaki wafting in the air.
And if your curiosity gets the better of you and you go closer to the Queen Street venue, you will also hear the sound of traditional Greek music.
Now that you're almost there, why not pop in and try a chicken or lamb souvlaki that will be cooking as part of a Macarthur Greeks Inc 2019 event – My Big Fat Greek BBQ.
You are invited after all – indeed everyone is invited to try a taste of Greece this Saturday at Narellan.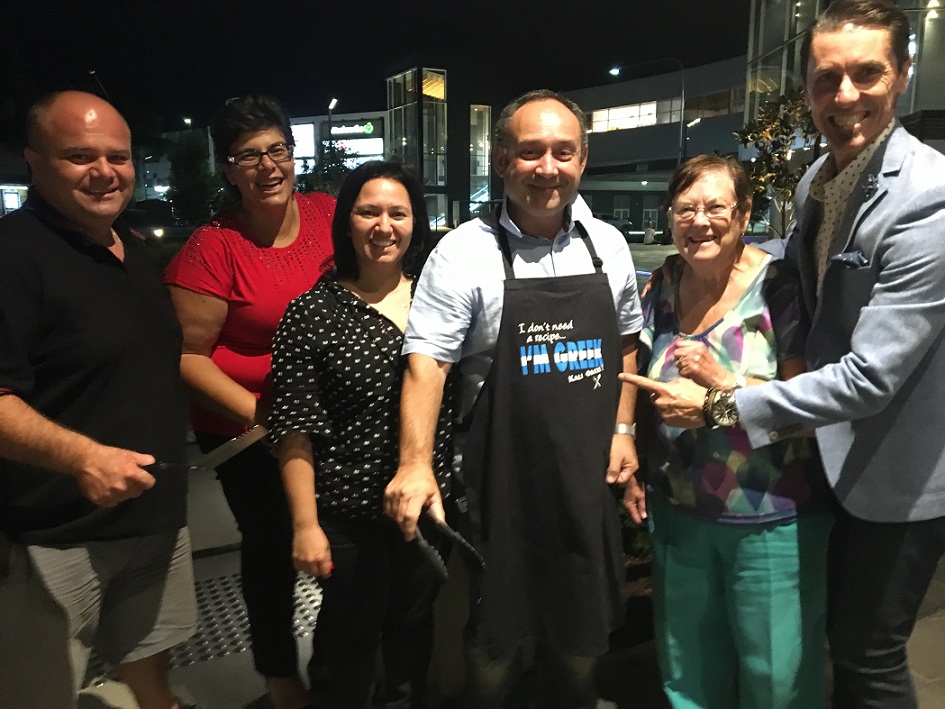 Macarthur Greeks president and founder John Tsekas says that is absolutely right.
"We extend a warm welcome to the whole of the Macarthur region and beyond to our Big Fat Greek BBQ,'' he said.
"Macarthur Greeks are proud to bring such events to the region and we hope as many people as possible will join us this Saturday to sample a little Greek culture and food,'' said the Leumeah resident.
Mr Tsekas said Macarthur Greeks were grateful to corporate support from local businesses for this Saturday's even, especially Mount Annan Quality Meats and Deli, who are supplying meat for the day.
"We are thank Rob Mills for his generosity,'' Tsekas said.
"And we also thank Big Yellow Umbrella for letting us use their premises.''
SNAPSHOT
WHAT Big Fat Greek BBQ
WHEN 1-5pm Saturday, March 16, 2019
WHERE Big Yellow umbrella Camden Community Connections community hall, Queen Street, Narellan
WHO Macarthur Greeks Inc