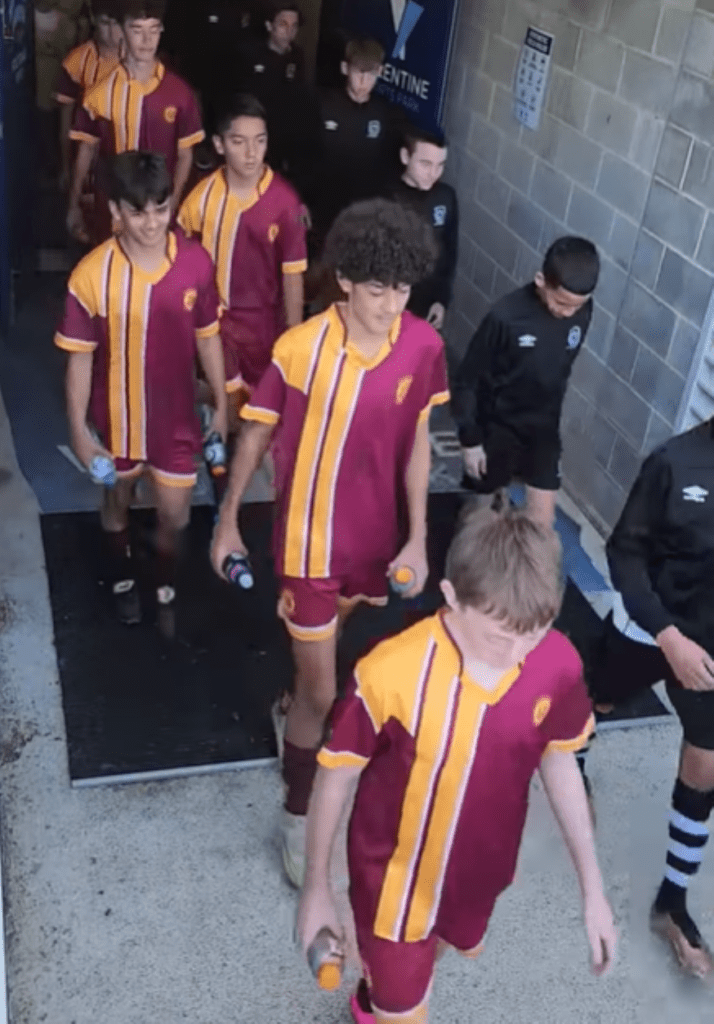 Eschol Park Wolves under 14 boys side were the only team from Macarthur to make it through to the final of the NSW Champion of Champions tournament.
Indeed, they were the first team ever from Eschol Park FC to go that far.
Eschol Park faced Balgownie in the under 14 boys final, played on Sunday at the home of Football NSW – Valentine Sports Park.
It was one of 17 finals played on the day as part of the 53rd Football NSW's Champion of Champions.
Unfortunately, despite a brave effort from the Wolves boys, they did not get to lift the Champion of Champions trophy, going down 2-0 to Balgownie in hot conditions.
"Unlucky today boys, but you should be so proud of yourselves, you are champions to your club, Eschol Park Football Club, and everyone is so proud of you all, the players, coaching staff and parents,'' the club posted on its social media this morning.
A goal either side of halftime secured victory for Balgownie in an otherwise physical battle.
Eschol Park had their chances, including a set piece turned into the near side netting before Jackson Demanski unleashed to no avail soon after.
A ball from midfield allowed Joel Buckley the opportunity beyond the defence and he showed enough composure to slip it past the Wolves keeper to give Balgownie a 1-0 lead just before the break.
Eschol Park responded with a good chance of their own early in the second half which saw Diego Martinez put the ball over the bar.
Despite the Wolves throwing everything at the Balgownies defence it was their opponents who scored the goal that clinched their final win.
Eschol Park Football Club: 1. Fabian Bakulic, 2. Tyler English, 5. Blerim Haxhiaj, 6. Marcus Furnari, 7. Jack Watt, 8. Tyrell Duval, 9. Javier Pena Toro, 10. Zayaan Woksam, 11. Jackson Domanski, 12. Lincoln Kirkpatrick, 14. Nathan Budin, 15. Kingston Nicola, 16. Harrison Parker, 18. Diego Martinez, 19. Alex Sanchez.