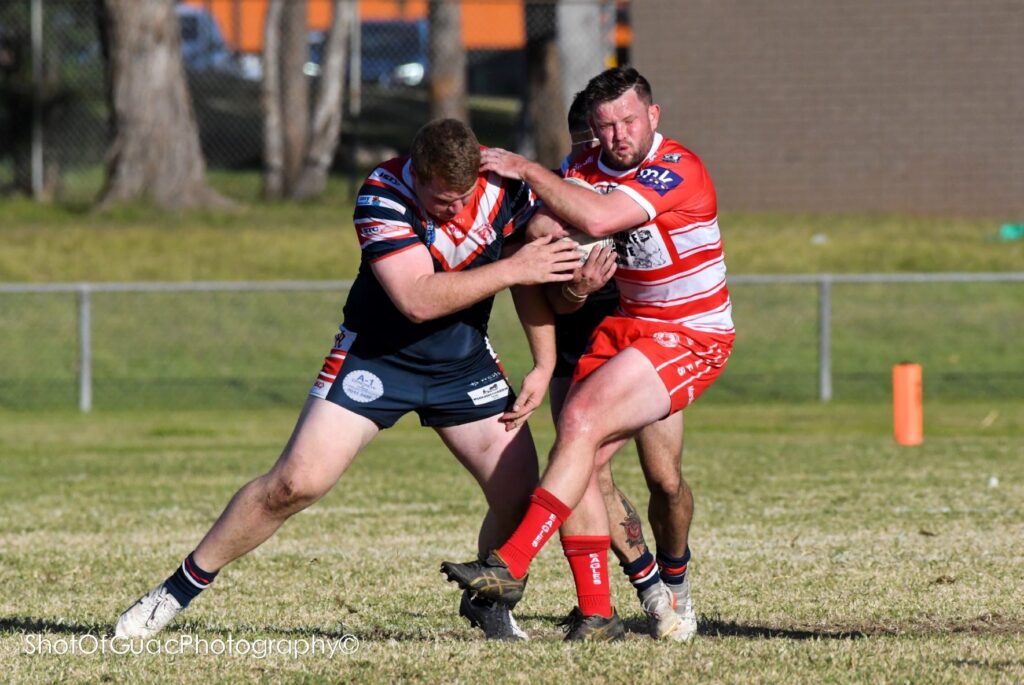 East Campbelltown Eagles are the big movers of the Macarthur conference first grade premiership after downing competition leaders Camden Rams.
The Eagles defeated Camden 30-14 to move into third place on the ladder with 12 points from nine games played.
And they did it at Hillier Oval, Liverpool, even though it was a home game for them.
Waminda Oval, their home of many years, is still under repair for drainage issues.
They have not played a single home game there this season.
Club sources told the South West Voice they won't know for sure if the field will be declared fit for play in time for their next home match this coming Sunday against the Narellan Jets.
"We just hope Campbelltown Council can pull out all stops to have our home ground ready,'' the club source said.
As for the Camden Rams, they are still top of the ladder despite their defeat at the hands of the Eagles.
Camden sit on 16 points from 10 games, three points more than second place Oakdale Workers.
The Oaks Tigers, Picton Magpies and Campbelltown City Kangaroos make up the rest of the top six.
The Kangaroos won the 2022 Ron Kain Memorial Shield after defeating the Picton Magpies 18-14 in a thriller at Fullwood Reserve.
It's been a long time between drinks – the last time the Kangaroos won the trophy was in 2016.
The trophy is named in honour of one of the toughest men to play in Group Six.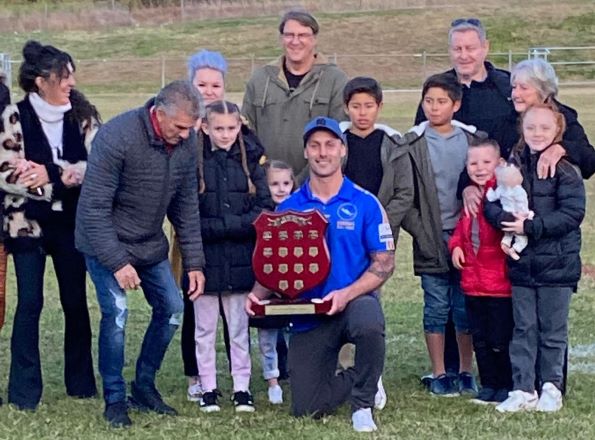 RESULTS – FIRST GRADE
City Kangaroos def Picton Magpies 18-14
East Campbelltown Eagles def Camden Rams 30-14
Mittagong Lions def Thirlmere Roosters 30-22
The Oaks Tigers def Narellan Jets 40-20
Oakdale Workers def Campbelltown Collegians 30-18
RESERVE GRADE
Campbelltown City Kangaroos def Picton Magpies 28-22
Campbelltown Collegians def Oakdale Workers 20-6
Mittagong Lions def Thirlmere Roosters 36-16
Camden Rams def East Campbelltown Eagles 46-12
*Narellan Jets forfeited their match with The Oaks Tigers
ROUND 12 – ALL GAMES 3PM SUNDAY, JUNE 27
Campbelltown Collegians v The Oaks Tigers Bradbury Oval
Campbelltown City Kangaroos v Mittagong Lions Fullwood Reserve
Camden Rams v Thirlmere Roosters Kirkham Park
Picton Magpies v Oakdale Workers Victoria Park
East Campbelltown Eagles v Narellan Jets (Venue TBC)