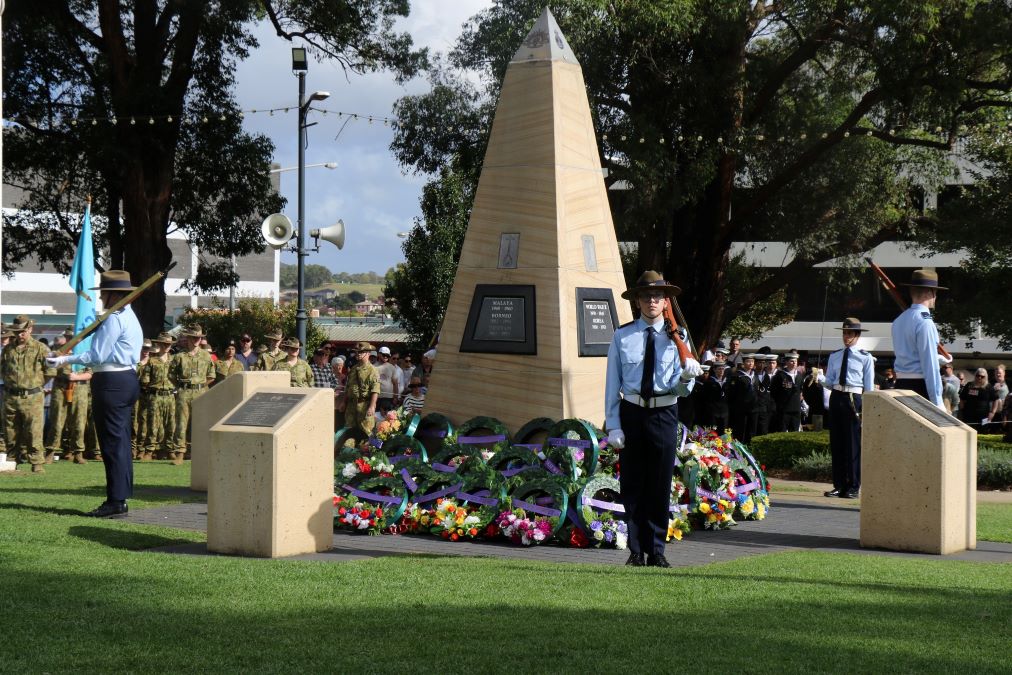 Local Anzac Day services yesterday not only attracted massive crowds, they concluded without incident.
Well, actually, there was one at Mawson Park, Campbelltown, pictured above, according to one of our readers.
Elizabeth sent us this little note after she attended the dawn service:
"At Mawson Park dawn service today some clown flew a drone overhead the entire half hour,'' she wrote.
"Not noisy, but a moving, colour changing, blinking light on our otherwise solemn service.''
Clown is right and hopefully local law enforcement will get on to it ahead of next year's Anzac Day services in our area.
xxxxx
Barry Clinton, the man behind the former Toyota car dealership along Queen Street, Campbelltown for many years, has passed away.
Mr Clinton, who was born in 1935, was a big player in local community life while the dealership was operating.
High rise apartments now stand on the site of the dealership.
xxxxx
Still with obituaries, former member for Werriwa John Kerin, has also just passed away.
One of the nicest people to go into politics, John Kerin is considered to be one of our greatest agriculture ministers.
He also served as treasurer in the same Hawke Government, but that gig was a brief one.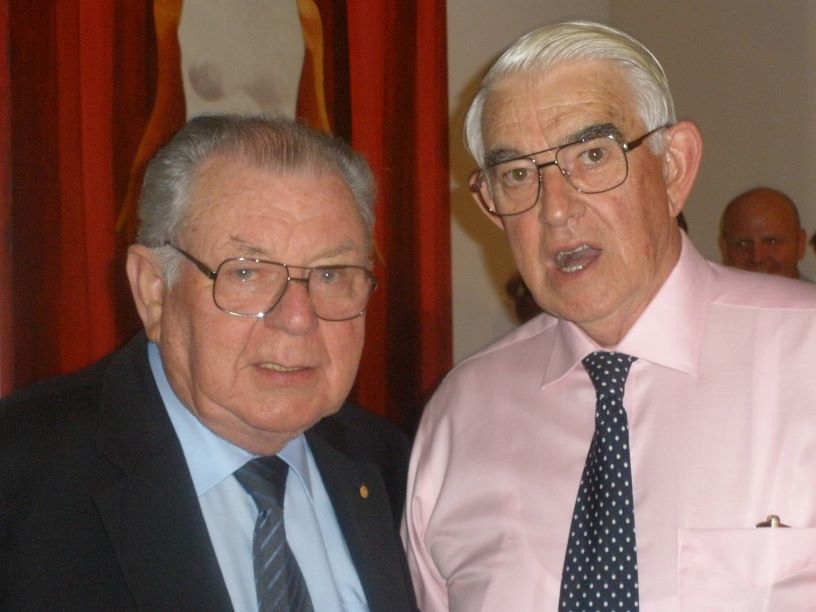 Kerin is pictured with another Campbelltown legend, Frank Ward, (left) who found this snap on his ipad.
"It just popped up, just after he died, it was a bit weird,'' Ward told us when he sent the image along.
Frank Ward, one of our most loyal readers, who turned 94 last Friday, has unfortunately seen a lot of old legends pass away.
xxxxx
On a happier note, the current federal member for Macarthur, Dr Mike Freelander, celebrated his 70th birthday on Sunday, April 23.
There were no big plan for a major celebration, just a family lunch in an Italian restaurant in the Strand Arcade.
Happy birthday, Doc.
xxxxx
Lifeline Macarthur, whose services have been in big demand over the past few years, now needs some help from the rest of us.
They are looking for volunteers to do some gift wrapping when Lifeline holds its annual Mother's Day fundraising drive at Narellan next month.
Lifeline says even one hour volunteered would make a big difference.
"By donating your lunch hour to gift-wrap, you will be helping us raise vital funds to provide critical suicide prevention and crisis support services to our community,'' Lifeline said.
They have a range of times available from Friday, May 5, through to Saturday, May 13. Volunteers can be individuals or a team of up to six people.

Email volunteers@lifelinemws.org.au for more information.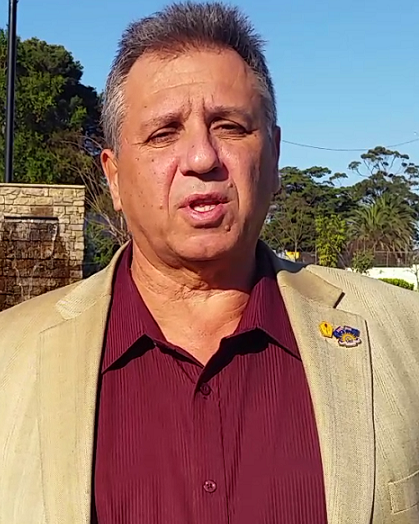 xxxxx
Michael Andjelkovic, the independent community campaigner for Liverpool, is fuming after receiving an email from Liverpool Council CEO John Ajaka.
"I am writing to advise you that I have directed my staff to not respond to you and to forward any correspondence from you to me. This will allow me to coordinate a response to you in a timely manner,'' the CEO wrote.
"I have also recommended to the Mayor and Councillors that I am prepared to also respond on their behalf.''
The email from Mr Ajaka arrived after Mr Andjelkovic asked a series of questions on how council's patrols in Austral were going.
Mr Andjelkovic, pictured at right, says he is not going to stop writing to councillors about matters that affect the people of Liverpool.