The Camden Cats may be playing away this Saturday, but they will fancy their chances against the Pennant Hills Demons.
The round five match at Mike Kenny Oval, Cherrybrook, which will start from 2pm, will give the Cats an opportunity to get their season back on track after a couple of tough outings against top tier teams.
The Demons boast two wins so far, to the Cats' one victory, so it will be an important contest for both sides.
Against UNSW Eastern Suburbs Bulldogs last weekend, the Cats were outplayed by one of the competition's powerhouses.
Camden put on a poor first half, while the reigning premiers on the other hand showed why they will be a force again this season.
The Bulldogs started the game strongly kicking 12 goals to Camden's two heading into the main break.
Camden's defensive section was under siege for most of the day, and despite their best efforts mostly unable to stem the steady flow of scoring from the Bulldogs.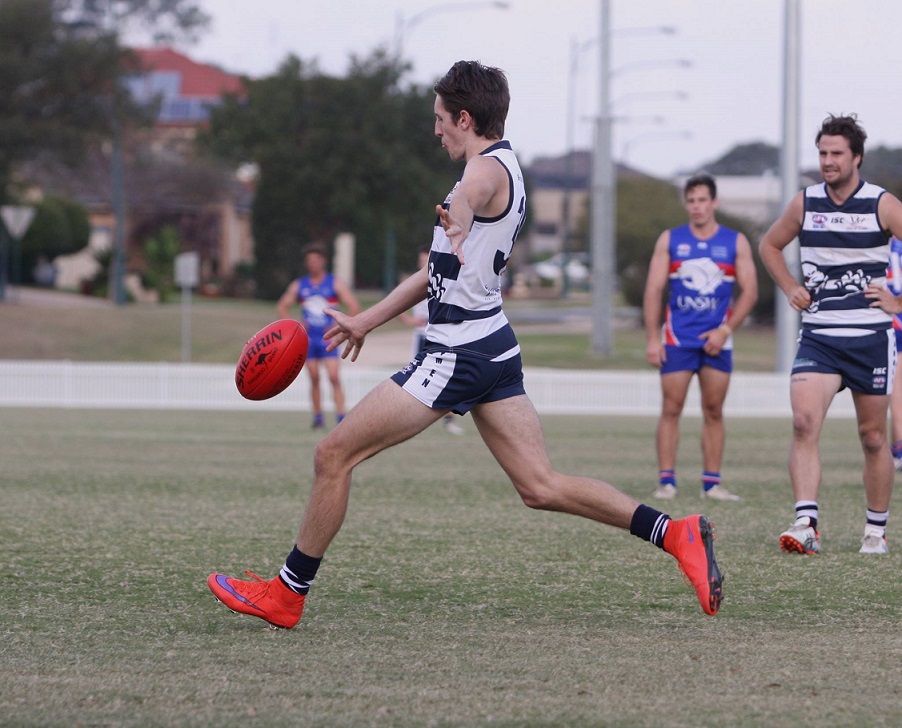 The Cats though were a different team in the second half, matching UNSW/ES around the ground with more contested possessions and clearly winning the clearances; but even an improved second half performance was not enough to make a dent in the Bulldogs' half time lead.
Another bright spot for Camden was the performance of 2019 recruits Michael "Fish" Coleman and midfielder Lachlan Maples.
Both Coleman and Maples were able to repel the opposition attack on a number of occasions and support an "under-sized" Camden defence missing three key defenders from their line-up.
Overall though it's fair to say there's plenty to improve on for the Cats as they seek to get back on the winner's list this Saturday against the Demons at Cherrybrook.
They will be away again the following week against Inner West Magpies and the Cats don't play at home again until Saturday, May 25, when they will host the St George Dragons from 2.30pm.
RESULTS SATURDAY MAY 4 PREMIER DIVISION
UNSW/ES Bulldogs 21.7.133 Camden Cats 6.7.43;
Camden Cats goal kickers: J. Ware 2, B. Coxall, K. Stuart, A. Townsend, J. Ayling;
Camden Cats best players: M. Coleman, L. Maples, B. McParland, T. Georgiou, M. Sapiatzer, J. Ware.
PREMIER DIVISION RESERVES
UNSW/ES Bulldogs 10.12.72 Camden Cats 3.10.28
UNDER 19 DIVISION 1
UNSW/ES Bulldogs 19.12.126 Camden Cats 7.9.51
WOMEN'S DIVISION 1
Pennant Hills Demons 9.12.66 Camden Cats 4.0.24
MEN'S DIVISION 2
UNSW/ES Bulldogs 7.6.48 East Coast Eagles 5.7.37
MEN'S DIVISION 3
Camden Cats 15.9.99 Southern Power 6.2.38.