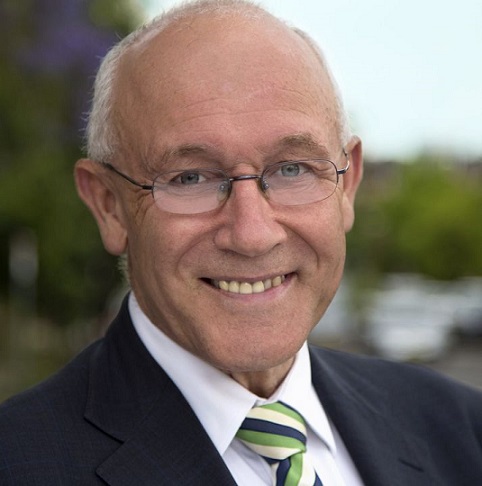 Damien Tudehope, the NSW finance and small business minister, will be the guest speaker at an Ingleburn business chamber webinar next week.
Mr Tudehope, pictured at right, and Michael Miller, the director of mediation services at the NSW Small Business Commission, will brief chamber members on government assistance being made available to small business during the current Covid-19 lockdown.
To join the webinar, scheduled to start at 12 noon, Friday, September 17, click on the link here: https://tinyurl.com/y8nzc8my
xxxxx
The federal member for Macarthur, Mike Freelander, will host a small business online forum this Thursday, from 5.30pm.
His guest will be deputy Labor leader, Richard Marles, who is the party's national reconstruction, employment, skills and small business spokesperson.
"I know these lockdowns have been challenging for us all, and are adversely affecting so many local businesses,'' says Mr Freelander.
"As an employer or sole trader in our region, I want to hear about issues that you are experiencing in accessing the support and your views on adequacy of supports that are currently available.
"With small businesses and workers across our region suffering the effects of the latest lockdowns I have asked Richard to join us to hear from you about any issues that local businesses and workers are experiencing in accessing the support and your views on adequacy of supports that are currently available.''
To register for the forum head to: https://forms.gle/EmJUcdANy3p5ms7D7
xxxxx
Campbelltown Council says 250 businesses took part in their recent Covid business survey. Some of the insights included:
67 percent were either non-employing businesses or had less than 4 employees, and represented a wide range of industries and suburbs across the Campbelltown LGA;
58.8 percent were still operating their business partially, due to being unable to operate normally under the mandated Public Health Order, or were open and operating as normal;
46.4 percent did not have to permanently stand down staff due to the current lockdown;
70.4 percent reported that their staff's wellbeing had been negatively affected by this lockdown;
87.2 percent said their business has been worse off financially as compared to pre-Covid lockdown;
Financially, 48.4 percent of businesses were hopeful that their business would be better off financially this time next year;
65.2 percent of businesses expected their full-time workers staffing levels to remain the same this time in 6 months;
Nearly a quarter of businesses that responded stated that their supply chains had been negatively impacted due to the extended lockdown;
64 percent of businesses respondents understood how to apply for support for their business, but 44.4 percent said that messaging from the government has been unclear, and information on available support, resources and financial assistance either difficult to find or understand.