Prime Minister, where's the carparks you personally promised Macarthur?
That's what Dr Mike Freelander said he wanted to know from the Morrison Government after it was blasted by the Australian National Audit Office.
"The department has not had sufficiently strong controls in place to establish, for each approved project, clear delivery timelines and links between payments and milestones," said the ANAO report report into the Coalition's bungled Urban Congestion Fund.
"After years of inaction, and continued budget mismanagement, the Coalition finally came to the table at the last election and matched Labor's commitment to upgrade local commuter carparks,'' said Dr Freelander today.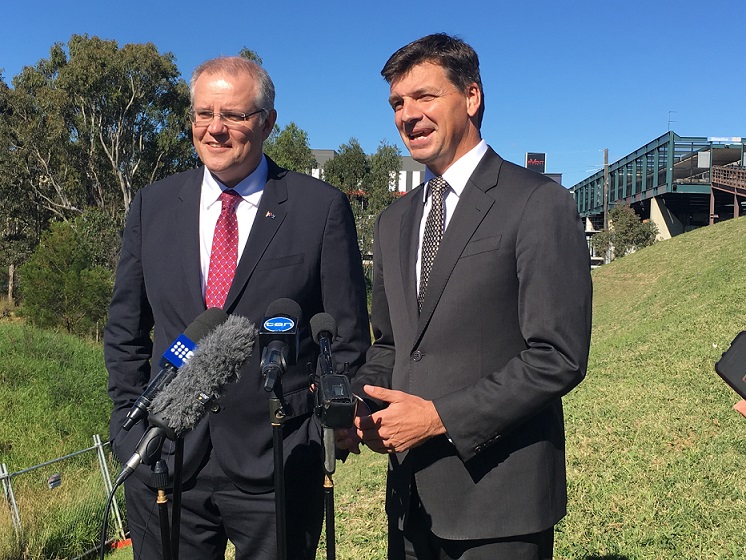 "We are now rapidly approaching the next election cycle, and the government have failed to deliver any tangible results.
"Much like their track record on Appin Road, the government has now been caught out overpromising and under delivering when it comes to urgently needed infrastructure for our rapidly growing area.''
As at the end of March, the government had commenced work on just five of the promised commuter carpark upgrades nationally, with their commitments in Macarthur remaining unmet, Dr Freelander pointed out.
"Just two upgrades have been completed around the country,'' he said.
"This is an appalling misuse of taxpayers' funds, and an appalling abuse of the trust placed in Scott Morrison at the last federal election.
"Macarthur residents deserve better.''
Angus Taylor, the energy minister and MP in the neighbouring seat of Hume, told the South West Voice in March that planning for the carparks was going ahead and there would be announcement some time this year about the projects.