The challenges of the pandemic have brought out the best in most people.
An example of this took place recently when members of the Southern Highlands community have donated 150 hampers to deliver to vulnerable members of the Campbelltown community through an act of random kindness.
The hampers were the brainchild of Active Therapies, a physiotherapy and osteotherapy clinic in Bowral.
They solicited donations from members of the Southern Highlands community and engaged the Southern Highlands Discovery Centre to create the hampers filled with local produce.
The generous community donated enough to make up 150 hampers which are being delivered over a four week period.
Recipients are chosen randomly and represent vulnerable members of our local community.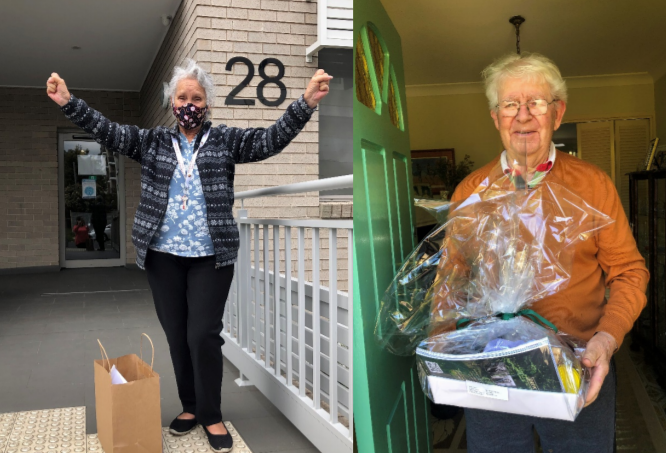 More hampers from the Southern Highlands will be left on the doorsteps of deserving people in our community including carers, many of whom are struggling to care for their children or loved ones as a result of reduced face to face services and support.
Around 15 carers at Shine Shed All Abilities Play Centre are the first recipients of these hampers.
Also doing good deeds during the pandemic are Rose and Hans Versteeg from the Arts Centre Café, who along with their staff are volunteering their time to cook hundreds of meals for healthcare workers at Campbelltown Hospital, as well as vulnerable members of the community.
The food and money for the meals is being donated by local businesses and the general public.
The meals, which are being delivered by volunteers from local community groups are both nutritious and healthy.
On the "menu'' is spaghetti bolognese, beef ragout, Moroccan couscous salad, lasagna, curries, stir fries and slow cooked meals.