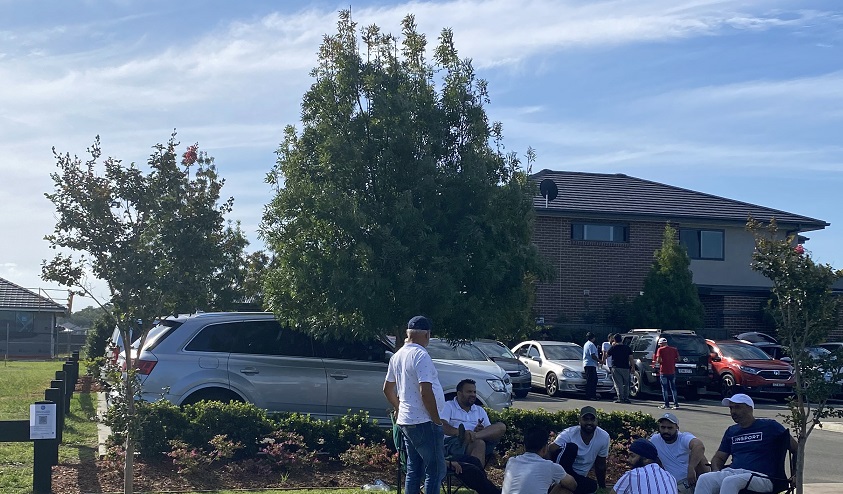 Two Saturdays in a row new housing lots at Catherine Park Estate have been snapped up by eager buyers.
The estate, which was developed by Harrington Estates (Harrington Grove, Harrington Park) put 38 lots for sale last Saturday, February 27, with prices starting from $420,00.
The lots in a new release called Hampton Court ranged in size from 312 square metres to 805 square metres.
The result was very impressive: all but three were sold on the day.
Several buyer groups had set up camp in the queue on Wednesday and by the time Saturday arrived there was a sizeable queue.
A day earlier, on the Friday, those in the queue started bonding like future neighbours, cooking a barbecue together and enjoying each other's company.
"We're a community before we are actually a community,'' said one wit in the queue.
The story was the same a week earlier when 34 of the 36 lots in Hampton Court were snapped up by 2pm.
Tim Caruana, who currently lives in the area, was the first in the queue on Thursday with his campervan, pictured below.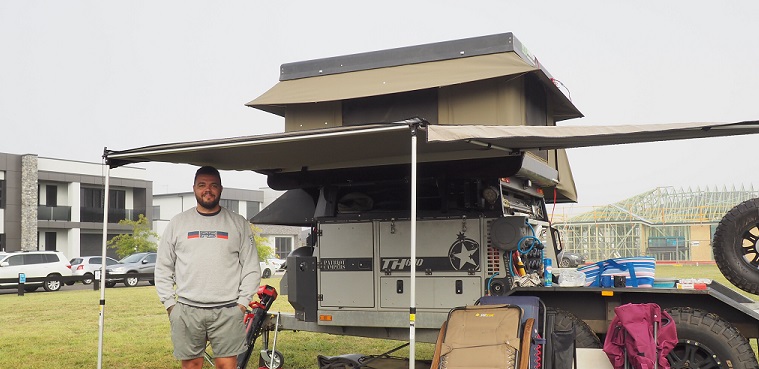 Terry Goldacre, the managing director of Harrington Estates, said the demand was a result of the increased popularity of the South Western region and the demand for quality land.
"We were very pleased with the result, but were unsurprised given the level of enquiries we have received.
"This release is popular because it is centrally located at the heart of our fast-growing estate. Hampton Court is conveniently positioned close to key Catherine Park Estate community facilities, including Paw Park, Catherine Park Oval and the South Creek Preservation Area.
"The estate as a whole is also known for its tree-lined streets, which are the result of a tree plan strategy implemented by our landscaping and horticulture team. Selecting trees not only to suit the landscape and look good, but also to help foster the region's natural ecosystems," Mr Goldacre said.
Catherine Park Estate features kilometres of pathways and cycleways, with sports fields, a modern off-leash dog park, a pedestrian boulevard, and many parks complemented by natural bushland. It also features abundant trees throughout the estate to ensure it remains aesthetically pleasing and cooler in summer.
"It was quite deliberately designed with a focus on local community and tranquillity for its residents. But it has the advantage of being close to transport links, large shopping centres, schools, hospitals, and other amenities,'' Mr Goldacre said.
For further details visit https://www.catherinepark.com.au/land-for-sale