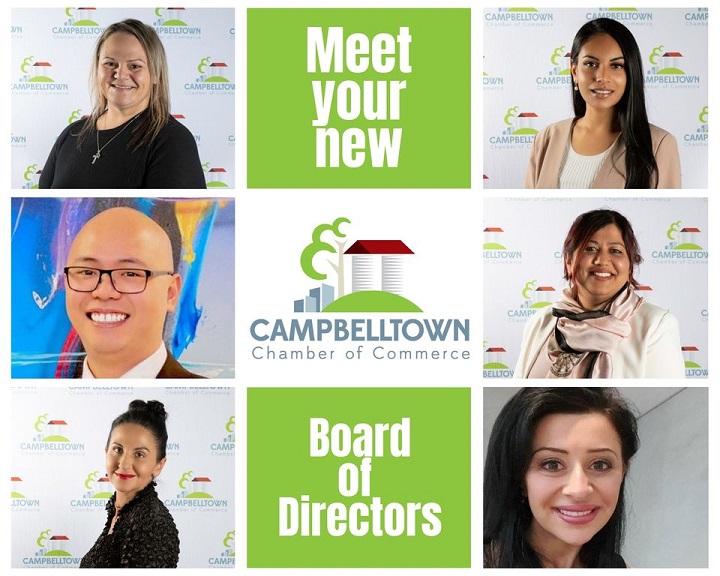 Campbelltown chamber of commerce has been rocked by allegations of – wait for it – branch stacking.
At least that's what outgoing president Tamlyn van Zyst called the last minute attempt by an unidentified number of people to join the chamber in order to vote at the annual general meeting last week.
Ms van Zyst called the attempted coup "disturbing'' but said she would not be "naming and shaming'' those behind the grab for power.
Newly elected president, Carlene Cardona, in a message to members afterwards, said that "prior to the AGM we had a high influx of members seeking to join the chamber immediately before the deadline for voting at the AGM.
"As indicated previously the board is investigating that matter and has concerns that the high influx of members was intended to impact the integrity of the voting at the AGM, rather than the applications being from local businesses with a genuine desire to become involved in the chamber.''
Ms Cardona promised action would be taken to ensure such "branch stacking'' could not take place at future AGMs.
Ms Cardona was one of five women elected to the six seat chamber board. The other four were Vayshali Chandra (vice president and secretary), Shefali Pall (membership), Victoria Kukielka (sponsorship and events) and Raymonda Aoun (marketing). Leon Chen, the only man on the new board is treasurer. [They are pictured above in an image posted on the chamber social media site.]
xxxxx
Former radio man Josh Webster finished up as Macarthur FC media and brand manager today.
Webster had left his radio gig to join the new A-League club in time for its inaugural season.
He informed us via email that today was his last day at the Bulls office, and that Jessica Spiteri would be taking over his role at the club.
We wish Josh well in his future endeavours and Jessica all the best at the Bulls.
xxxxx
Now that it is 100 percent certain that on Saturday, December 4 we will be voting in new councils in outer South Western Sydney we can look forward to some serious political battles, especially in Campbelltown.
Just as the loss of one seat will end the reign of the Liberal Party in Camden, over here in Campbelltown Labor mayor George Brticevic faces an uphill battle to extend his record stint in the council big chair.
He's been mayor for more than five years, thanks to a byelection win in 2016 that gave the Labor Party eight spots in the 15 seat chamber.
Behind the scenes his enemies are lining up in a bid to ensure his long reign ends on December 4.
At the moment they are keeping their powder dry, but the whispers are getting stronger of a fierce campaign again him on several fronts and issues.
Expect the fireworks to start in about a month or so is what we are hearing.
xxxx
In the meantime, they won't issue a media release on this, but we can tell you Campbelltown Council has splurged $37 million to buy the Homebase Centre on Blaxland Road.
Current retailers include the Good Guys, Bing Lee and others.
Our sources tell us it is a really good deal as the leasing returns are excellent.
Which begs the question: why doesn't council say something about an obviously good move to expand its income sources and rely less on rates moving forward?
xxxxx
The former chief executive officer at Liverpool Council Kiersten Fishburn has certainly moved onwards and upwards.
Ms Fishburn is the new Secretary of the NSW Department of Planning, Industry and Environment (DPIE).
Her appointment was announced recently by Premier Gladys Berejiklian and planning minister Rob Stokes.
xxxxx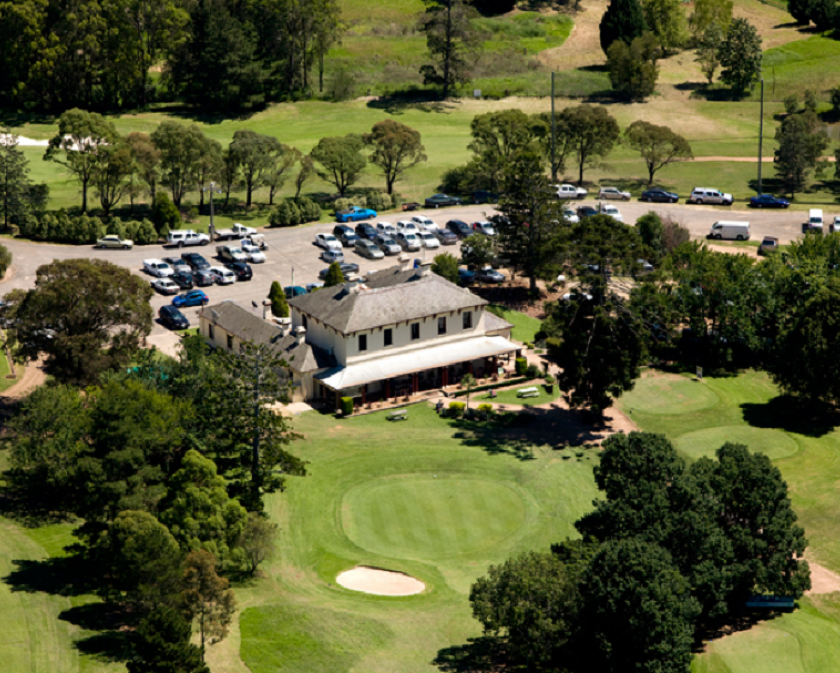 Our recent feature on Jarvisfield, the historic homestead currently serving as the club house of Antill golf course brought out the historians in some of you.
A bone of contention was that we did not specifically say the homestead was named after Governor Lachlan Macquarie's first wife, Jane Jarvis. His second wife, Elizabeth Campbell, was obviously the inspiration for Campbelltown.
Thanks to all of you keen historians we also now know that after Jane Jarvis died in India while Macquarie was serving there, he named his property in Scotland Jarvisfield in her honour.
Henry Antill , Governor Macquarie's aide de camp, served in India with Macquarie and that is were the connection started and as a mark of respect he also named his property Jarvisfield.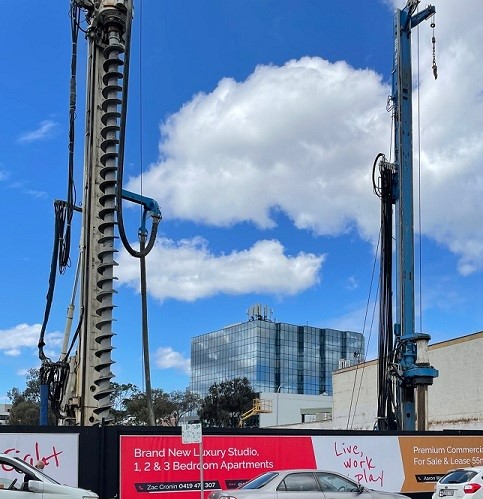 Antill was of course more or less the founder of Picton.
We thank everyone who took the time to let us know that we should stick to reporting the news and leave history to the history professors.
xxxxx
For the next three months, give or take, these giant excavators will become a feature of the construction site of 8 Dumaresq Street in Campbelltown, a stone's throw from the railway station.
The development of this ultra modern residential and commercial tower looks like being the first cab off the rank as Campbelltown's town centre slowly starts to transform.
More than half of the apartments have already been sold off the plan, but there are still around 20 up for grabs.
PS. Macarthur Chatter accepts contributions from readers. Email or phone them in, thanks.