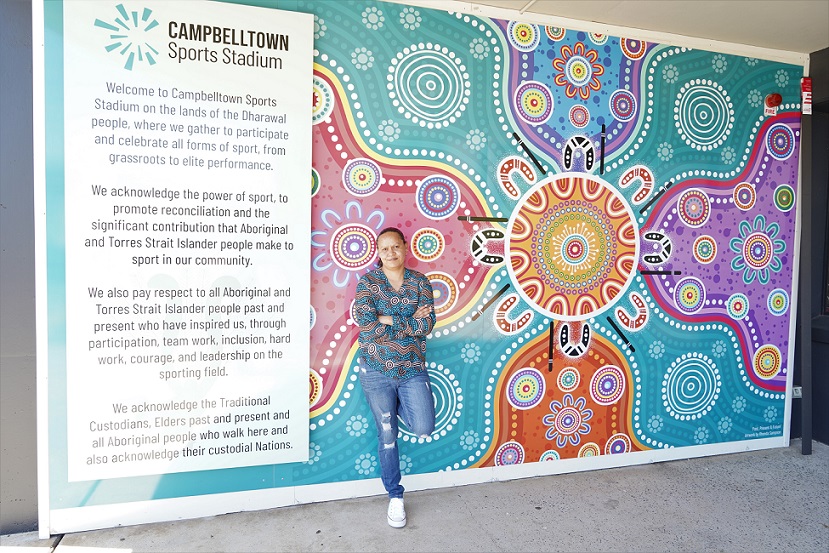 Sports fans visiting Campbelltown Sports Stadium will now be greeted by an Acknowledgement of Country mural.
The mural is recognition of the facility's place on Dharawal country and celebrates its storied history as the hub of elite sport in Campbelltown and the Macarthur region.
The mural, titled Past Present and Future, was created by local Aboriginal artist Rhonda Sampson, pictured.
It is located at the entrance to the stadium's main stand.
Mayor George Brticevic says the mural was a welcoming new feature for the stadium.
"Fans attending Macarthur FC or Wests Tigers games will now be greeted with this fantastic new artwork as they go to take their seats to watch our local teams play," Cr Brticevic said.
"It is a fitting representation of Campbelltown Sports Stadium's place in our modern history told through the perspective of a local Aboriginal artist," he said.
Campbelltown Sports Stadium was first developed as a sporting facility in the 1950s.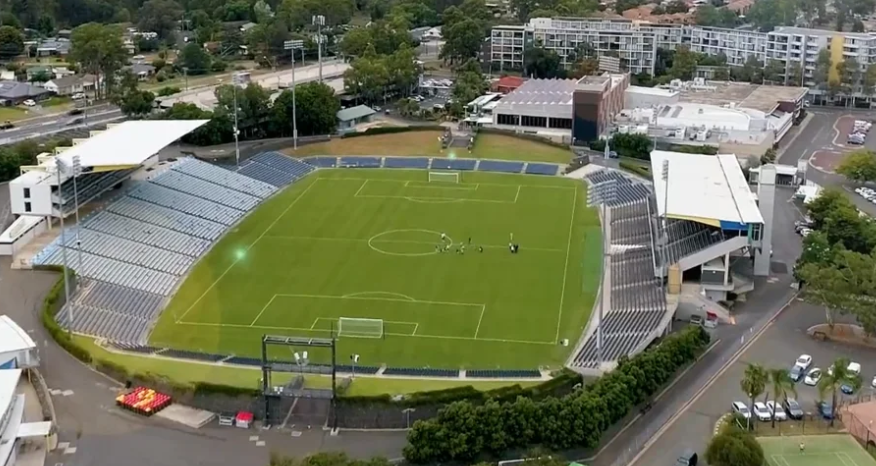 It was originally called Orana Park – Orana being an Aboriginal word for "welcome''.
From 1970 Orana Park was the home of the Campbelltown City kangaroos rugby league club, who played in the Group Six competition.
Three years after Western Suburbs Magpies made Orana Park their home in 1987, the venue was renamed Campbelltown Sports Stadium.
Several redevelopments later, Campbelltown Sports Stadium is home to the Macarthur FC Bulls, one of several home grounds for Concord based NRL club Wests Tigers.
The venue hosts the Group Six grand final each year, as well as many other events.
The new mural is part of a suite of new visual elements, including new signage, installed throughout the stadium over the past few months.
Campbelltown Council has been lobbying governments to fund a major redevelopment to turn Campbelltown Sports Stadium into a state of the art, boutique facility.