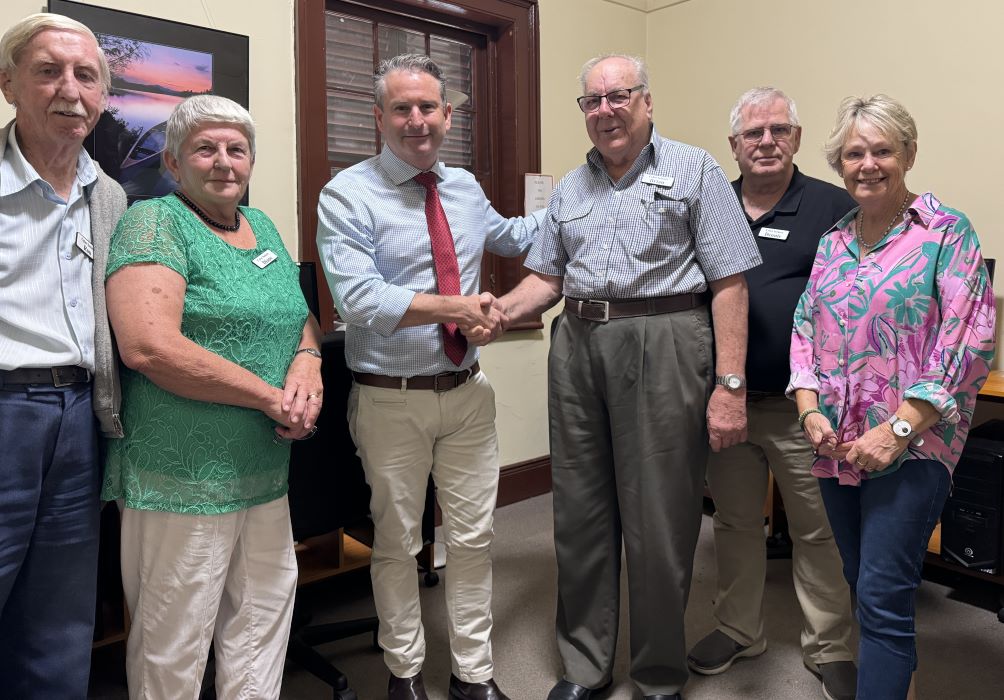 Members of the Campbelltown Senior Cyber Seekers support each other to learn how to navigate an increasingly digital world.
The club provides regular meetings, training activities and gatherings to encourage an atmosphere of fellowship and enjoyment while learning computer and communication skills.
Now the NSW Government has given Campbelltown Senior Cyber Seekers $30,000 to better equip and support the important work they do.
The funding, under the Local Small Commitments Allocation program, will go towards upgrading the club's old computers and mobile technology to enhance members learning experiences and improve their online connections with friends and family.
The program provides for local communities through $400,000 in benefits to each of the 93 NSW electorates. It will consist of over 600 small community projects, ranging from capital works, services and programs, events, supplies and equipment, charitable donations, playground and park upgrades.
"In a world where technology continues to develop incredibly quickly, groups like Campbelltown Senior Cyber Seekers are essential and I am so glad to be supporting them through the Local Small Commitments Allocation Program," says Greg Warren, Member for Campbelltown, who is pictured above with committee members.
"The Campbelltown Senior Cyber Seekers have done and continue to do a tremendous job of supporting our community and this funding will allow them to keep doing so.
"I would encourage any seniors or elderly residents throughout Campbelltown who want to brush up on their digital literacy to get involved and contact the Campbelltown Senior Cyber Seekers.
"This fantastic organisation runs three, hour-long classes a day from Monday to Thursday,'' he said.
Get in touch with Campbelltown Senior Cyber Seekers either by phone on 04628 0484 or by email at office@cyberseekers.org.au