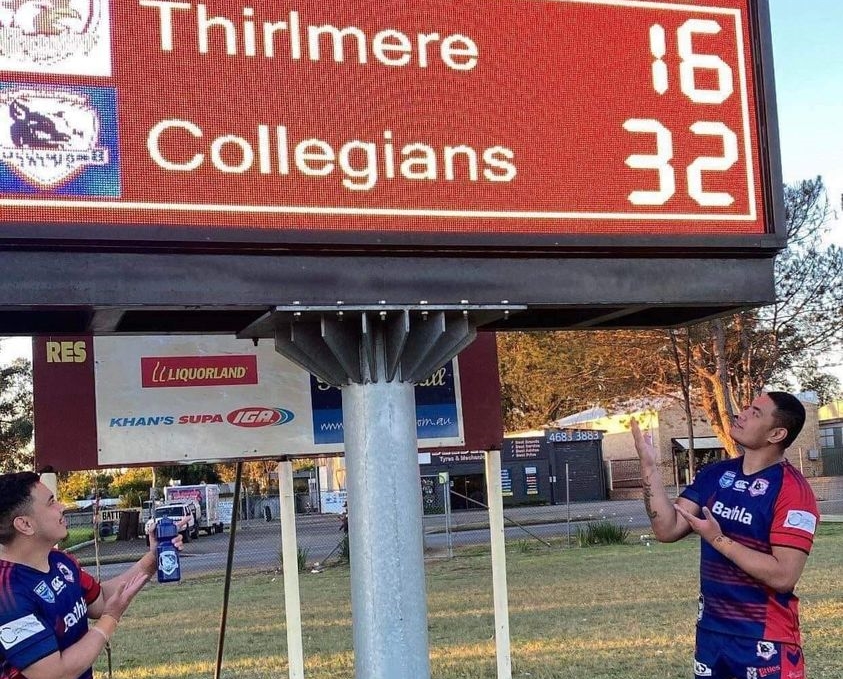 Just three weeks ago the Campbelltown Collegians returned from Mittagong after a 68-10 defeat to the Lions.
After such a heavy defeat it all looked downhill from there for the newcomers to the 2022 Wests Group Macarthur first grade premiership.
But in an amazing turnaround that has the region's rugby league community talking, the Collegians have now recorded consecutive wins since that embarrassing loss in the Southern Highlands.
Last weekend they recorded their first victory of the season when they toppled cross town rivals East Campbelltown Eagles 32-26.
That game was played on a neutral ground at Narellan because of the unavailability of Waminda Oval.
Yesterday the Collies stunned the locals at Thirlmere when they defeated the Roosters 32-16.
The Campbelltown club also won in reserve grade, downing the home side 30-20.
"The boys turned up today and both teams stood up,'' wrote the club on their social media page today.
"Ripping in and getting the well deserved win shows we can turn up and run with the best of teams.''
In other results from the weekend, the Eagles bounced back to defeat the Magpies in Picton 42-30.
The third Campbelltown club in the premiership, the Kangaroos, are still finding it hard to score tries.
It meant they suffered a narrow loss 10-6 loss to the Oaks Tigers.
The Kangaroos had no trouble finding the try line in the reserve grade clash, posting a 44-12 win against the Tigers, with newcomer Joel Kingham bagging five tries.
Campbelltown's women's side (pictured below) gave the club something to celebrate when they recorded their first victory of the season, a 34-4 win in over the Mittagong Lions.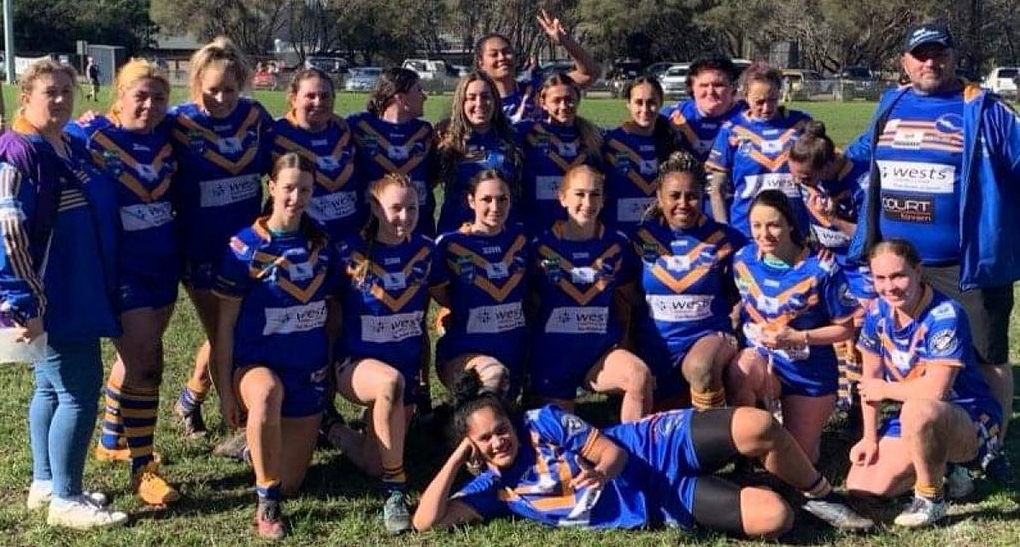 Picton and Camden are on top of the ladder, equal first on 10 points. Oakdale (9), Thirlmere (7) and East Campbelltown (6 points) make up the top five.
RESULTS:
Oakdale Workers def Narellan Jets 24-12
East Campbelltown Eagles def Picton Magpies 42-30
The Oaks Tigers def Campbelltown City Kangaroos 10-6
Camden Rams def Mittagong Lions 24-20
Campbelltown Collegians def Thirlmere Roosters 32-16
ROUND NINE
6pm Saturday, June 4:
Oaks Tigers v Oakdale Workers – Dudley Chesham Oval
3pm Sunday, June 5:
East Campbelltown Eagles v Mittagong Lions – Waminda Oval
Campbelltown Collegians v Campbelltown City Kangaroos – Bradbury Oval
Camden Rams v Narellan Jets – Kirkham Park
Thirlmere Roosters v Picton Magpies – Thirlmere Sports Ground