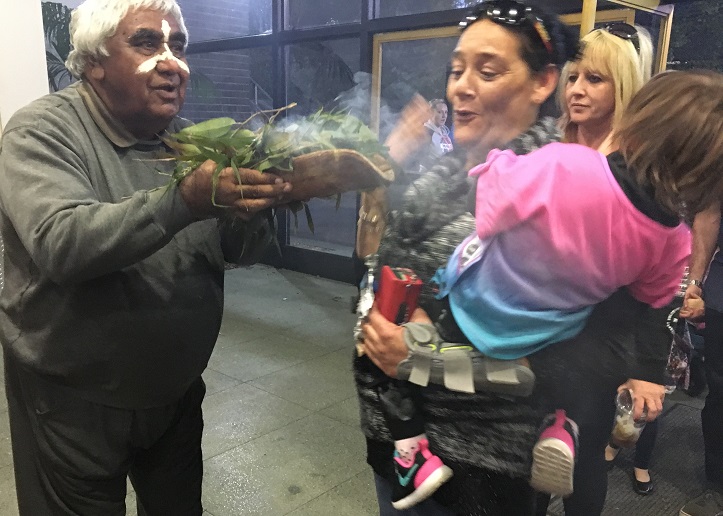 A series of guided tours called "only in Campbelltown'' will be among the highlights of Campbelltown 2020, a 12 month celebration of both European settlement and Aboriginal history.
Other highlights will include the creation of an Aboriginal Yarning Circle, the first of its kind in Campbelltown.
A community and heritage event will be held at Hurley Park during the year as part of the celebrations, which will also take in Campbelltown Literacy Initiative, Campbelltown Children's Storybook Project and a Claymore Histories Project.
The program of the year long celebration of Campbelltown's past, present and future is about to be launched – and the whole community is invited.
All will be revealed on Sunday, December 1 from 2pm in Mawson Park in a launch that will mark the first in a packed line up of events which will take place over the next year.
The program launch on December 1 will feature cultural dance performances from Jasmin Sheppard and the Wiritjiribin Dance Group and a presentation from Local Studies Librarian Andrew Allen.
A ceremonial planting of native flowers in a new commemorative garden will also take place.
Campbelltown 2020 celebrates more than 60,000 years of the area's rich Aboriginal history and the bicentennial milestone of 200 years since NSW Governor Lachlan Macquarie declared Campbelltown a township.
The program will also engage Campbelltown's youth and multicultural communities to celebrate the future aspirations of the area's diverse and growing community.
Campbelltown Mayor George Brticevic says Campbelltown 2020 is a chance for the community to honour local heritage while also looking to the opportunities presented by the future.
"This significant milestone is a chance to reflect on our shared histories and examine the qualities and values that have contributed to the DNA of our city and its residents," Cr Brticevic said.
"Campbelltown 2020 is a celebration of all our heritage while also looking at our future aspirations as our community continues to evolve and grow," he said.
"The program includes a long list of events and activities that are targeted at people from all walks of life to rejoice in who we are and what we offer as a community."