It will soon be a case of turn on the lights at Ron Dine Reserve, the home of Camden Tigers Football Club.
The sporting complex, one of the most popular in Camden, will benefit from $101,000 in funding towards the installation of floodlighting to fields three and four.
The money will come from the NSW Government's Infrastructure Grants program.
State Member for Camden, Peter Sidgreaves, says the funding will contribute to a Camden Council project and will deliver tangible, long term benefits to the local community in Camden.
"The lighting will allow Camden Tigers Football Club to play competition games, train and run activities on those grounds at night, expanding the capacity of the facility,'' Mr Sidgreaves said.
Mayor of Camden, Cr Theresa Fedeli, said the funding would be matched by the council.
"Currently, Camden Tigers cannot utilise all their fields for training and need to use other local facilities to cater for their training needs," Cr Fedeli said.
"So the funding from the Infrastructure Grants program as well as council will make a real difference to their night time training.
"Council would like to thank Victor Dominello, the minister for customer service, for the funding and Peter Sidgreaves for Camden, for his support."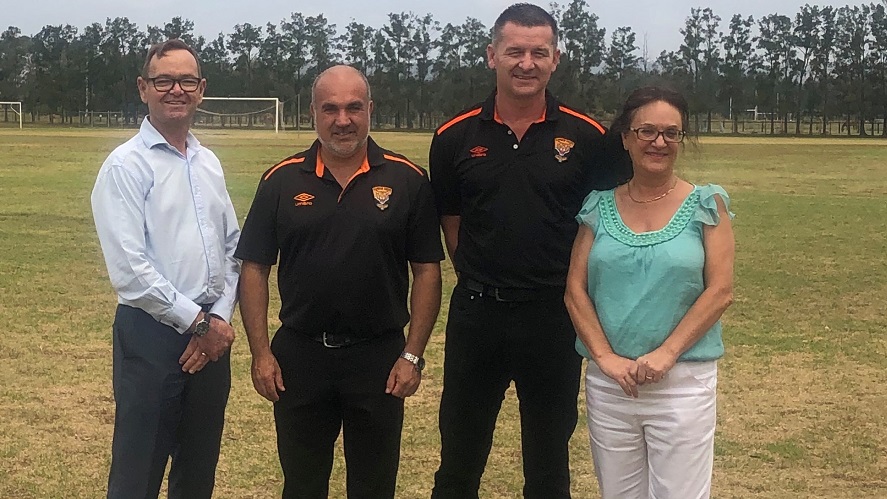 Thirty-two community organisations in NSW have been awarded a total of $4 million, to fund local projects that build or upgrade facilities across sport and recreation, arts and culture, disaster readiness and essential community infrastructure.
Mr Sidgreaves said the Infrastructure Grants program funds important projects across the state and the NSW Government is proud to support community organisations that work tirelessly to create resilient, healthy and connected communities.
"The projects they're delivering will boost participation in sport, recreation and arts, social inclusion and disaster resilience – making a real difference in people's lives across NSW," Mr Sidgreaves said.
Since 2013, the NSW Government has funded over 350 community projects worth $82 million under the Infrastructure Grants program.
This year the program expanded to fund projects that build community connections by supporting drought-affected communities and youth, mental health and domestic violence services.
The grants are made possible by the Clubgrants Category 3 Fund which re-invests profits from registered clubs' gaming machines into community infrastructure projects across three key areas, arts and culture, disaster readiness and community infrastructure and sport and recreation.