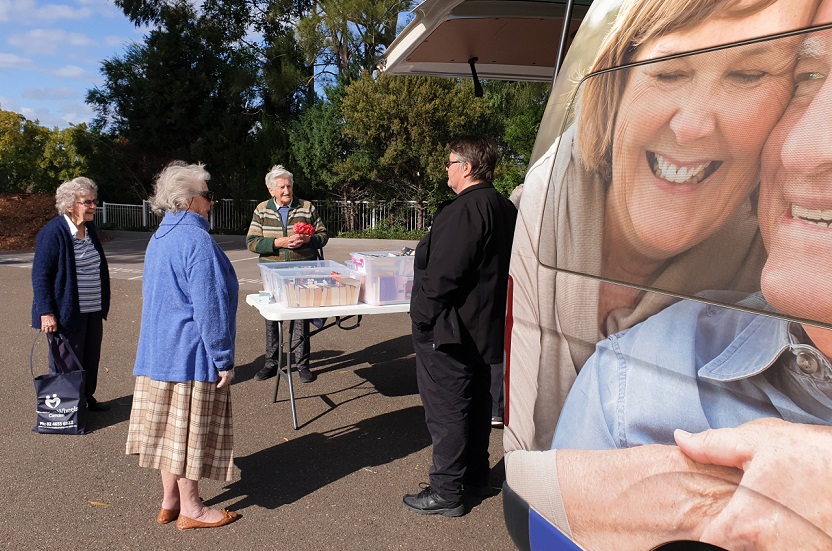 The Book Bus has been a Camden Meals on Wheels initiative to help its clients continue to enjoy the benefits of staying connected during the Covid-19 pandemic.
"We were aware during lockdown that facilities such as libraries, bookstores and second hand stores were all shut down – at a time when people, especially our elderly clients were spending more time in their homes than ever before,'' says Robyn Hartley, the community program coordinator at Camden Meals on Wheels.
The Book Bus program has been such a hit, it has now earned Camden Meals on Wheels a 2020 NSW innovation award – the third such honour since 2013.
As well as ensuring social connection, the Book Bus meant that Camden Meals on Wheels could continue to also check on the health and welfare of their clients.
"We help the elderly community of Camden, but our impact goes so much further,'' says manager Gary de Jong.
"We also help families, giving them a sense of security and comfort that their loved ones are being cared for.
"We provide a meal and so much more, and the Book Bus has been a great initiative that has allowed Camden Meals on Wheels to continue to adapt services to meet community needs," he said.
Camden Meals on Wheels is a not for profit organisation that has been providing the community of Camden with "more than just a meal" for more than 50 years.
It is located in Little Street Camden and can be contacted on 4655 6822.