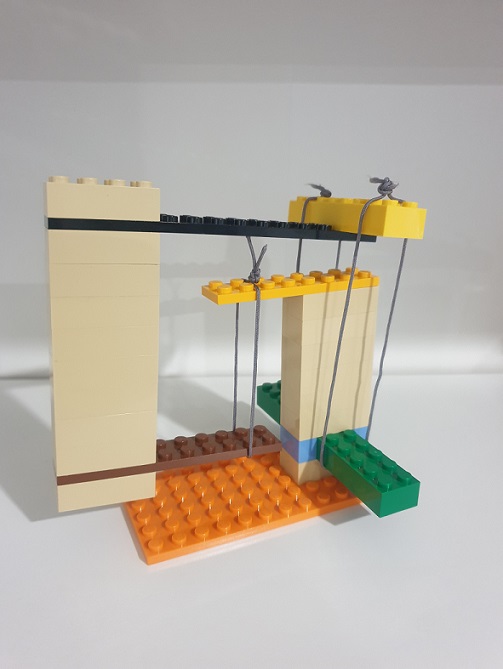 We will have to wait until 2022 for the real thing, but in the meantime Camden Festival has a treat in store for local Lego lovers.
The 2021 Covid-hit Camden Festival will host a special online Lego building tutorial next week.
As part of Kids Fun Day, the online tutorial will feature a challenging tensegrity build, where objects push and pull against each other creating opposing forces which helps an object remain in place.
Wollongong Lego User Group (GongLug) owner, Graham Draper, said the online tutorial would help Lego lovers understand the specific type of build.
"I believe this tutorial will offer an insight into the possibilities of just what we can do with Lego," Mr Draper said.
"The tensegrity build that I am showing children how to build is a very simple build, but it has a lot of possibilities.
"I hope that children will challenge themselves and experiment with more advanced versions of this type of build."
Camden Festival 2021 will also continue through to next week with a range of other activities, including:
An at-home DIY cinema kit;
An "around the world'' food directory;
A Taste Camden Facebook competition;
A build a burger tutorial on Instagram;
A cocktail making tutorial.
This year the festival runs during September 7-24.
Mayor of Camden Therese Fedeli says there was plenty still on offer for residents to enjoy Camden Festival despite the Covid restrictions.
"Many of our residents have already taken part in Camden Festival from home and it simply gets even better next week with our line-up of at-home activities," Cr Fedeli said.
"Camden Festival is all about celebrating our local people, places and produce and these activities can be done as a family, as a couple or even on your own.
"I encourage the community to jump online and get involved with our virtual Camden Festival."
For more information, visit camdenfestival.com.au