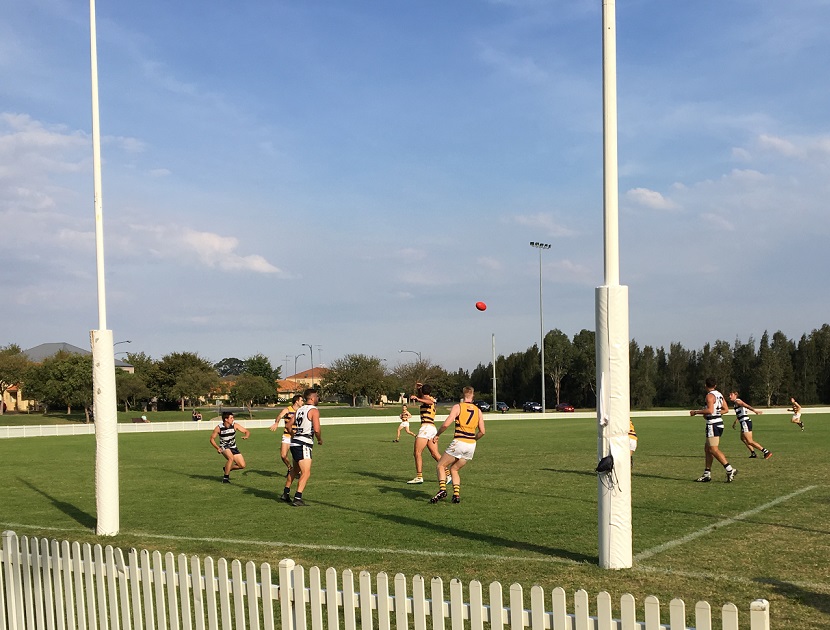 They may have gone down, but the Camden Cats did enough against Sydney University on the weekend to show that they will be a Sydney AFL force in 2019.
Just one mighty effort to stop the visitors from booting a goal just before the end of the third quarter tells you all you need to know about this Macarthur football side.
Sydney University, already ahead by half a dozen goals, had possession just metres from the Cats goal square.
Several Uni attempts to kick a goal are thwarted by desperate defence from the brave Cats players, in a kind of effort that may have enabled them to be more competitive on the scoreboard had they employed it for the entire match.
But it was not to be and the Cats did lose the high quality round two match to a side which showed a lot more desperation to get to the ball quicker than their opponents.
The final score was University 20.12-132 Camden 6.5-41, which was not really a fair reflection of how the two teams performed on a sunny Autumn afternoon at Fairfax reserve, Harrington Park.
Camden coach Jed Ellis-Cluff was relatively happy with his boys, saying "we were pretty good in parts of each quarter''.
"They [University] worked harder to get to the ball than us, and when we had the ball there was space to go around them but we didn't and played right into their hands.
"But we chased hard, so there were a few positives out there for us,'' Ellis-Cluff said.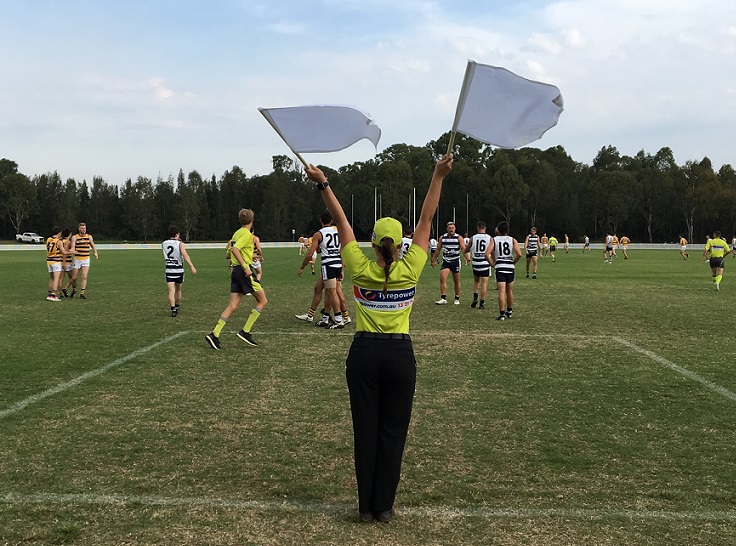 A poor start in the first quarter did not help the Cats' cause, booting just one goal and two behinds, whereas the visitors kicked three goals and three behinds.
The home side started a little better in the second quarter, kicking three goals and one behind, but this seemed to have awakened University, who kicked goals almost at will to go into the third quarter leading 11.5 to 4.3.
The Cats lifted their defensive intensity in the third quarter, restricting Sydney University to just three goals and kicking one of their own to go to the final stanza with the scoreboard showing 14.8 for the visitors and 5.3 to Camden.
The writing was on the wall there and then and another six goals in the final quarter gave Uni victory and the premiership points.
The Cats have a week off for Easter this weekend with their next match, in round 3, on Saturday, April 27 against East Coast Eagles at Kanebridge Oval.
RESULTS SATURDAY APRIL 13:
PREMIER DIVISION Sydney University Students 20.12.132 Camden Cats 6.5.41
PREMIER DIVISION RESERVES Sydney University Students 13.12.90 Camden Cats 7.5.47
UNDER 19 DIVISION 1 Camden Cats 14.8.92 Pennant Hills Demons 4.3.27
WOMEN DIVISION 1 Wollongong Saints 16.5.101 Camden Cats 5.3.33
MEN DIVISION 2 Camden Cats 7.10.52 Sydney University Students 7.8.50
MEN DIVISION 3 Camden Cats 13.3.81 UNSW/ES Bulldogs 4.10.34