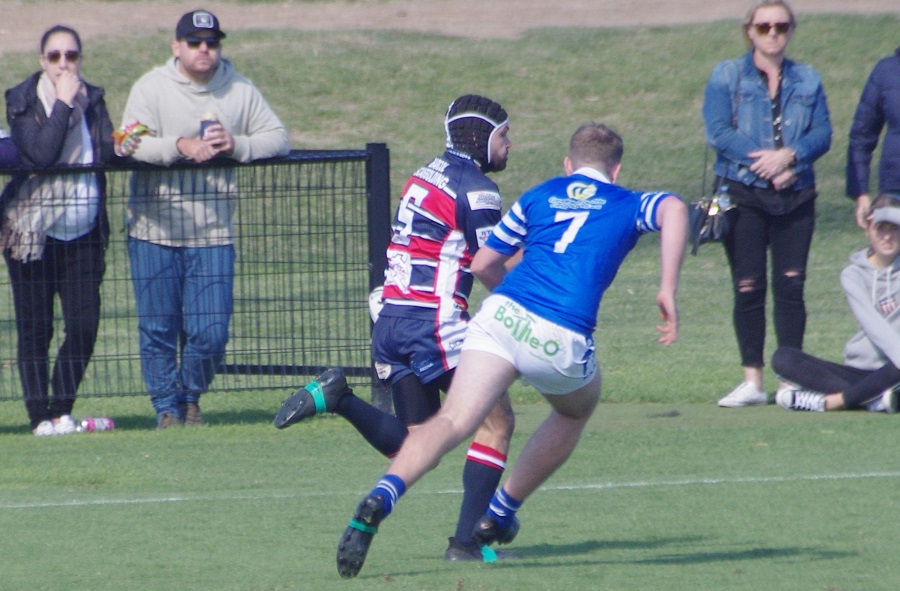 Camden and Campbelltown both posted 50 points in their opening round matches of the 2021 Group Six premiership.
Also in the winners' circle were Thirlmere, who posted 46 points over Picton, and The Oaks, who were in the closest game of the round, a thriller against Oakdale.
On Sunday Camden prevailed 50-16 over Narellan at Kirkham Park, in front of a healthy crowd and in perfect conditions for rugby league.
Mason Cerruto, returning to Camden after time in two NRL systems, was the star for the Rams, with a four try haul.
The fullback was damaging in attack all day, and safe in defence, as the Rams kept Narellan scoreless in the opening 40 minutes.
The Rams scored at regular intervals in the opening half, bagging five tries before the halftime hooter and heading to the sheds with a 26-0 advantage.
The second half saw more of the same, but to the credit of the Jets they kept fighting and scored 16 points of their own after the break, while keeping Camden to 12 in the same period.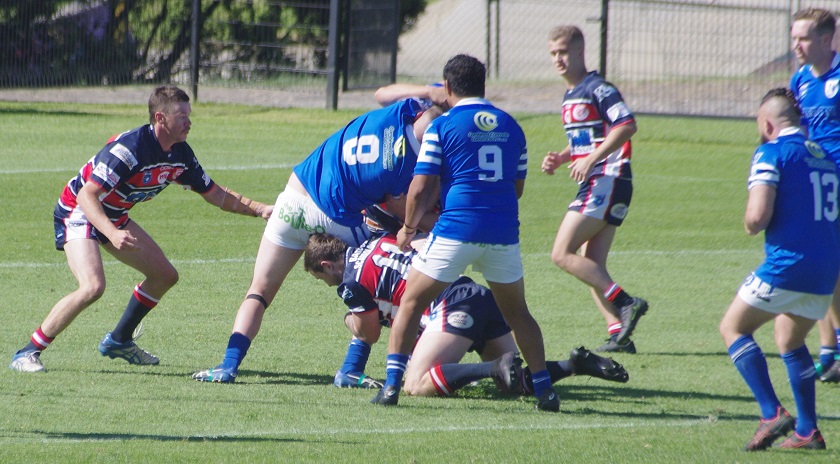 The Tigers scraped home 22-20 over Oakdale in a thrilling encounter in front of a large and vocal crowd at Dudley Chesham Oval on Saturday evening.
The Oaks had to battle for the win, only sealing the victory in the final five minutes.
Oakdale, and former Tigers winger Hamish Oxley opened the scoring after only four minutes, much to the chagrin of the Tigers' supporters, who were many and numbered with the annual Old Boys' Day being held.
The Workers extended their lead just after the drinks break mid-way through the first half, with bustling centre Josh Burke scoring to extend their lead to 8-0.
Tigers centre Jake Ennis scored their opening try minutes later, before skipper Aaron Farkas added the extras for an 8-6 scoreline.
Hamish McLean scored for Oakdale just before halftime, with former Tigers' skipper Mitchell Brasington, now in Oakdale colours, adding the conversion to give Workers an 8 point advantage.
The Tigers got on a roll after halftime, with winger Bailey King and replacement Josh Institoris both scoring in quick succession, giving the Tigers a lead at 16-14, with over 30 minutes left.
Burke bagged his second minutes after, restoring the Oakdale lead, with Brasington's second conversion restoring the four point buffer for the visitors.
The final 20 minutes was a real wrestle, with neither side giving away anything in an enthralling "Battle of Burragorang", as they have done previously.
Tigers prop Tyson Lokeni scored the winner with five minutes left, ensuring the majority of the supporters went home happy on Saturday night.
WESTS MACARTHUR GROUP 6 RUGBY LEAGUE PREMIERSHIP ROUND 1 RESULTS
FIRST GRADE
The Oaks Tigers 22 Oakdale Workers 20;
Thirlmere Roosters 46 Picton Magpies 10;
Campbelltown City 50 South West Goannas 10;
Camden Rams 50 Narellan Jets 16.
Mittagong Lions – bye.
RESERVE GRADE
The Oaks 24 Oakdale 6;
Thirlmere 14 Picton 18;
Appin Dogs 26 Mittagong Lions 18;
Campbelltown City 28 South West 22;
Camden 10 Narellan 14.
UNDER 18
The Oaks 8 Warragamba Wombats 30;
Appin 38 Mittagong 10;
Campbelltown City 24 Mt Annan Knights 10.
Camden v Narellan deferred.
WOMEN'S LEAGUE
Campbelltown City 20 Mittagong 6,
Thirlmere def Oran Park.
Camden v Narellan deferred.
LADIES BLUES TAG
The Oaks 0 Oakdale 32;
Thirlmere 6 Picton 36;
Narellan B 6 Mittagong 24;
Camden 36 Narellan A 10;
City A 54 City B 0.
THIRD GRADE
South West Goannas 12 Picton Magpies 10;
Oran Park Blue 6 Warragamba Wombats 44;
Appin Dogs 18 Mittagong Lions 4;
Oran Park Green 14 Mt Annan Knights 0.
Camden bye.
NEXT WEEK ROUND 2 FIRST GRADE
Oakdale v Thirlmere (Sat 5.30pm);
South West v Picton (Sat 6.30pm);
The Oaks v Narellan (Sun 2.30pm),
Mittagong v Campbelltown City (Sun 2.30pm).